The holidays are approaching, and you still don't have Christmas gifts for men, and don't know what to give to your boyfriend, friend, father, or brother. You have no idea what would make them happy? No worries, we have great gift ideas for each of them. Take a look at our answers to the question of what to give a man for the New Year and Christmas.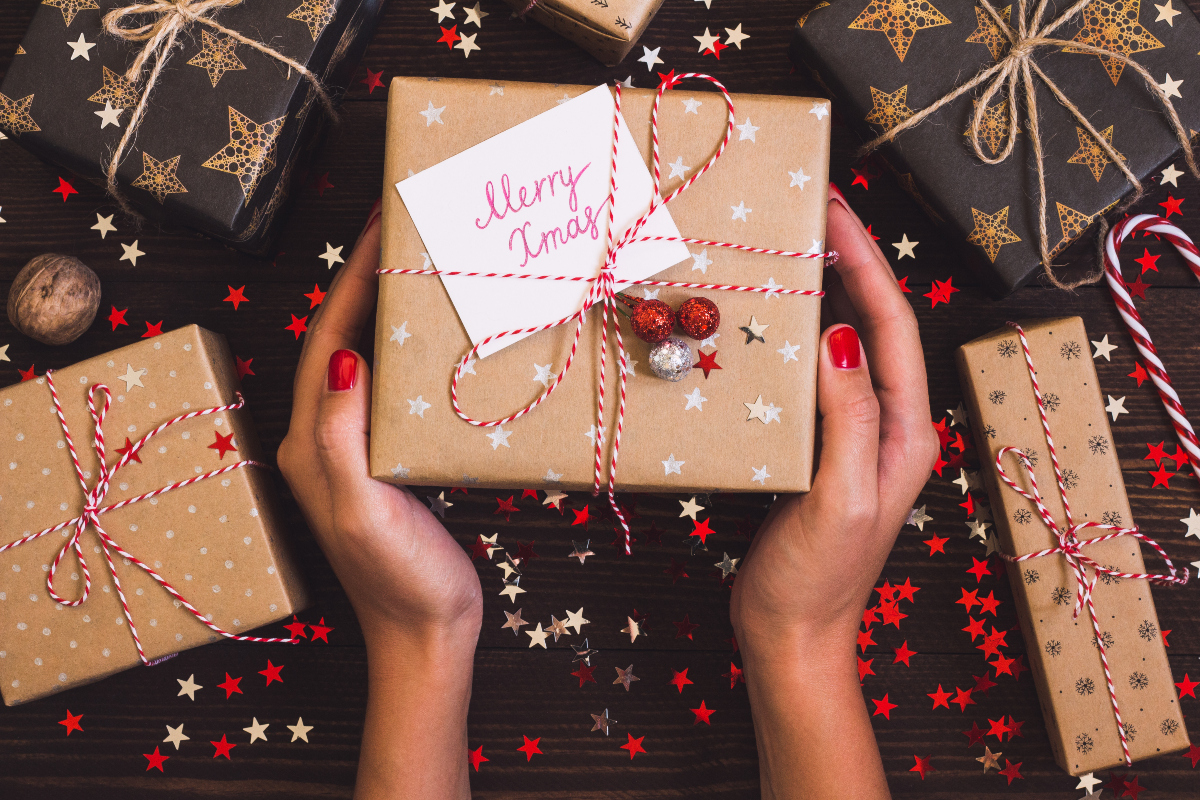 When it comes to New Year's gifts, men are not very demanding. Cosmetics for men, his favorite perfume, sweater, scarf in the colors of the club he supports, board or video game – all these are gifts that will surely make him happy. Although at first glance the choice seems simple, there are details that you should pay attention to. Take care of the hidden messages you send with a particular gift. Not every gift is suitable for every man.
Christmas Gifts for Your Boyfriend
Let the New Year be just an occasion to prepare a gift for your boyfriend and in that way show him how much he means to you. The gift should be original and symbolic, not overly expensive. With a New Year's gift, you can show your loved one what you like about him, or subtly suggest what you would like him to change in the coming year.
For example, if your sweetheart follows trends and has a beard that gives him a more masculine and handsome look, and that is what you especially like, show him that. A great gift for him is Vines Vintage beard oil because the beard and mustache require special care. This oil will appeal to any man looking for extra hydration. It refreshes the skin, neutralizes unpleasant odors, and makes the beard stronger, softer and shinier. It eases combing and gives the face a neat and well-groomed look.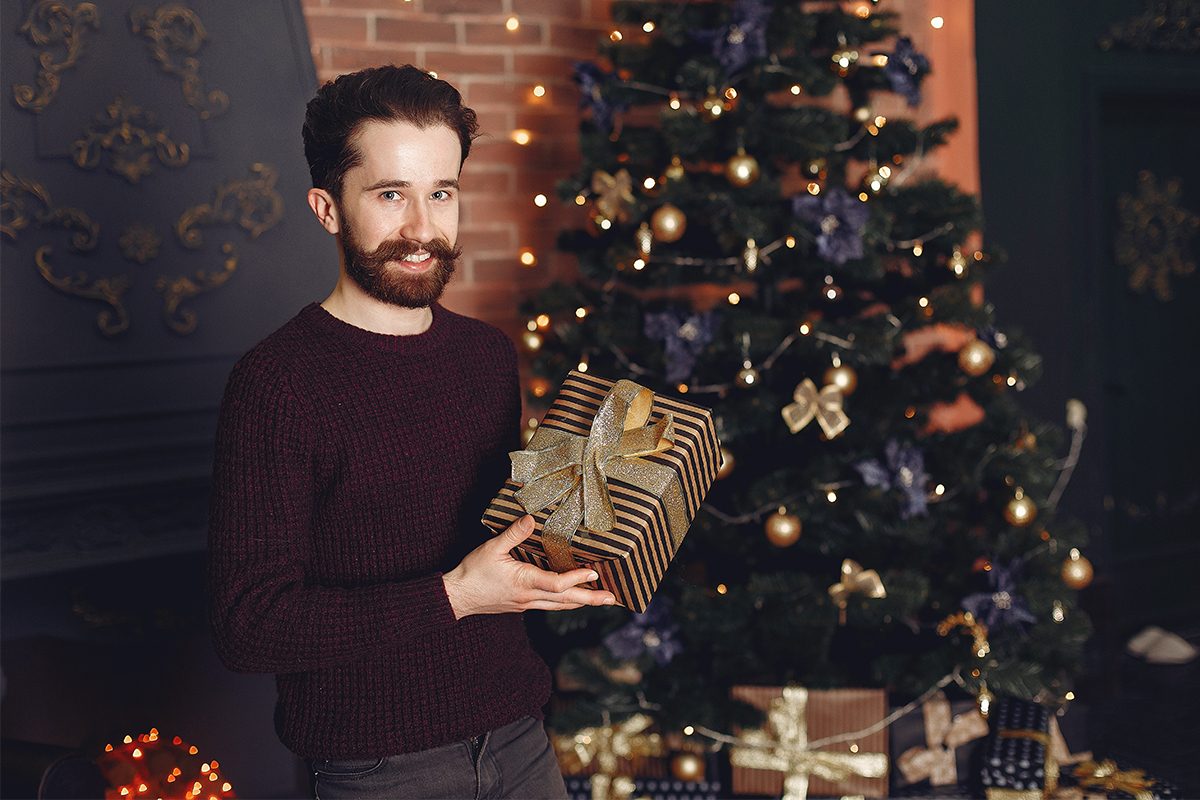 Christmas Gifts for Men Who Have Not Yet Dared to Grow a Beard
A New Year's gift is a great way to show your loved one your hidden desires. What to give to a man who doesn't have a beard, and you would really like it to be different? Revuele Barber Salon mustache and beard oil can be a good choice, because it stimulates hair growth, has a pleasant smell, and does not leave a greasy mark on the face. It is a mixture of grapeseed oil, argan, and avocado. It hydrates and nourishes the skin and beard, and with regular use also strengthens the hair structure and prevents thinning.
If you want your sweetheart to always have a neat beard, he will also need styling accessories. Add a comb, a brush and beard scissors to the New Year's gift. Beard combing is mandatory when using any care product. Our suggestion is a beard and mustache brush 3ME Gentlemen's Barber Club. With the correct use of this brush, you can evenly distribute the products, and at the same time clean the skin, and effectively remove dead skin cells. This brush is handmade from a combination of the highest quality natural and synthetic fibers, which penetrate the entire length and successfully comb even the thickest beard. Specially designed oval, wooden handle, ergonomic shape, make use easier.
Christmas Gifts for the Husband
A gift for a husband should, quite rightly, be more valuable than the one you would give to a boyfriend. Remember, did he in any way hint to you what he would like to get? A watch, a wallet, a hair clipper, and a beard and hair trimmer are gifts that he will surely love and use throughout the year.
Our suggestion:
The Diva Cutting Edge 5 in 1 wireless hair and beard trimmer has everything a man needs for home use. It contains five different attachments, thanks to which it can be used for several purposes: beard shortening, shaving, hair cutting, drawing the final details and shortening the nose and ears hair. The device comes with blade lubricating oil and a cleaning brush.
The Infinity Rebel cordless barber hair clipper is an ideal gift for men who often cut their hair short and have experience with it. Although it is intended for frequent professional use in salons, this machine can be used at home due to its easy handling. Thanks to the very affordable price, it can easily fit into your New Year's gift budget.
What to Give to a Man You Hang Out With
The answer to the question of what to give to a friend or colleague is not very simple. Avoid cosmetics and care products, as they can be misinterpreted. Think about what he likes, what his hobby is, whether he has special talents and interests, and choose gifts accordingly.
Let New Year's gifts for friends and colleagues be funny, but also practical. A book, pen, notebook or tea/coffee cup with an interesting inscription and message is a good gift for any occasion, but this time be a little more original. If your colleague is often late for work with the excuse that he "cut" his face while shaving, give him patches, powder or some other means to stop the bleeding. Clubman styptic stick successfully stops bleeding that occurs after minor superficial cuts and prevents the development of infection. This kind of gift for a "clumsy" colleague will surely make the whole team laugh and start a good mood in your work environment.
What to Give Your Dad for the Christmas
A gift for an older man should be subtle and follow the occasion. Hair dye for men can be a nice gift for an older family member. Today, more and more men regularly dye their hair, in order to cover their grays and preserve their youthful appearance for as long as possible. Why wouldn't your father be one of them in the coming year? With your support, it will be easier for him to dare to make that move.
When it comes to Christmas and New Year gifts for fathers, uncles, or grandfathers, you can team up with other family members and buy a slightly more expensive, shared gift. Men in their mature years and retirement days often discover their new talents, or only then do they find enough time for their hobbies. Is that the case with your father as well? If he has affinities for certain painting techniques, modeling skills and skills for fine and precise works, an air brush compressor is an ideal gift for him.
What to Give to Your Brother for the Christmas
When you buy New Year's and Christmas gifts, don't forget the closest family members with whom you spent the most beautiful days in your childhood. These holidays are a nice occasion to remember all the fantasies and moments spent together with your brothers and sisters. A nice gift will remind them of that time and bring them back to their childhood.
A cosmetic gift set for men is always a good option, and this time you can make it yourself. Choose several different face, body and hair care products from the same brand and pack them in an elegant box with a bow.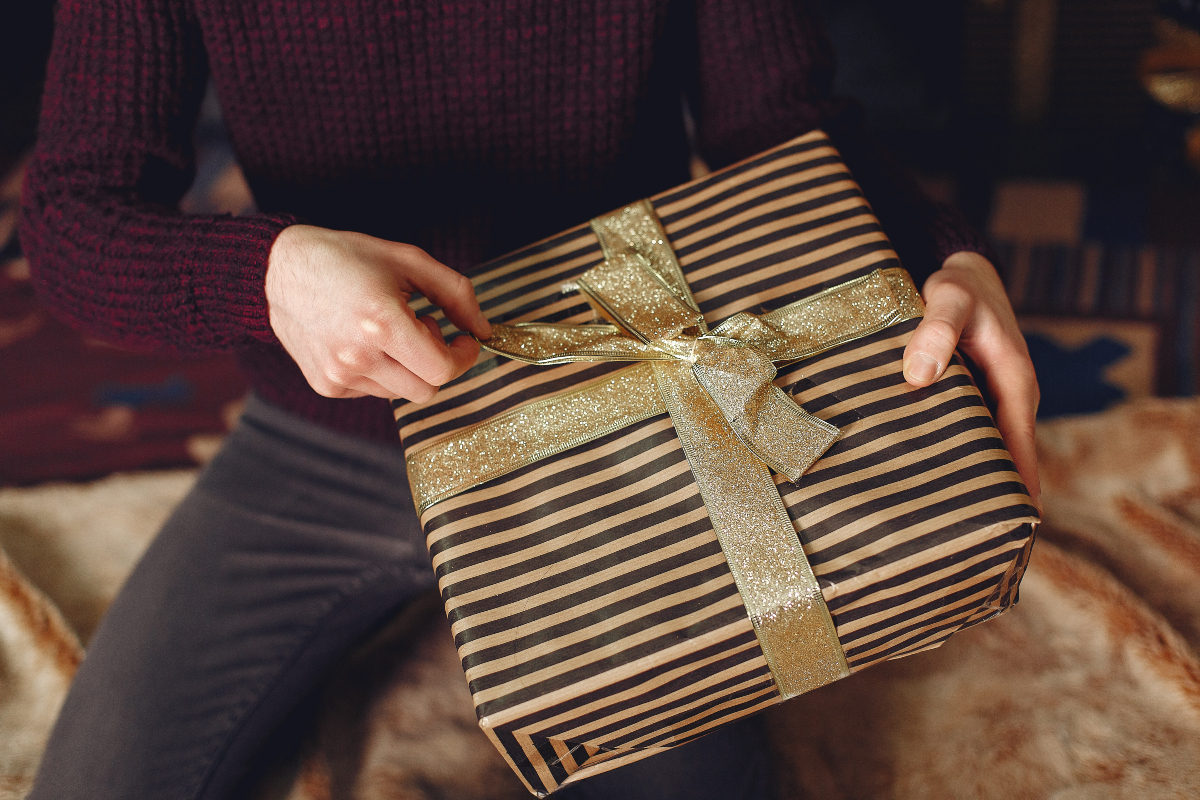 If your brother is serious, a business man, he probably shaves his beard and mustache regularly. In that case, a gift that you will certainly not go wrong with is an aftershave lotion. Aftershave Clubman Whiskey Woods is intended for men of classic style, with a sophisticated taste. It has a unique, refreshing scent, which is a combination of aromas of exotic spices, tobacco and citrus with whiskey essence. This product is suitable for everyday use and sensitive skin.
A great gift for a younger brother are hair styling products for men, especially if he is one of the "forever boys" with a rebellious hairstyle. Choose a paste, gum, gel or hair styling wax that will help him stay consistent with his style for the next year. The hair wax Osmo Matte Clay Extreme is our suggestion. It is one of those products that, once tried, become an unavoidable part of hairstyling. It correctly defines the texture of the hair, giving it volume, without making it heavy and sticky.
How to Give a Gift
If you still haven't found the answer you're looking for, think again. What to give a man on any occasion? Pack the "answer" in the most beautiful New Year's paper or box, tie a bow and don't forget a greeting card with a creative message. If you are not skilled in packaging, leave that job to professionals.
You can leave gifts under the Christmas tree or give them in the style of Santa Claus. Remember, to make someone dear happy, you don't have to leave the warmth of your home at all. Take advantage of all the benefits of online shopping and order products directly from the web shop. Read our Gift Guide and take the opportunity to surprise your beloved men with gifts that will arrive directly at their address.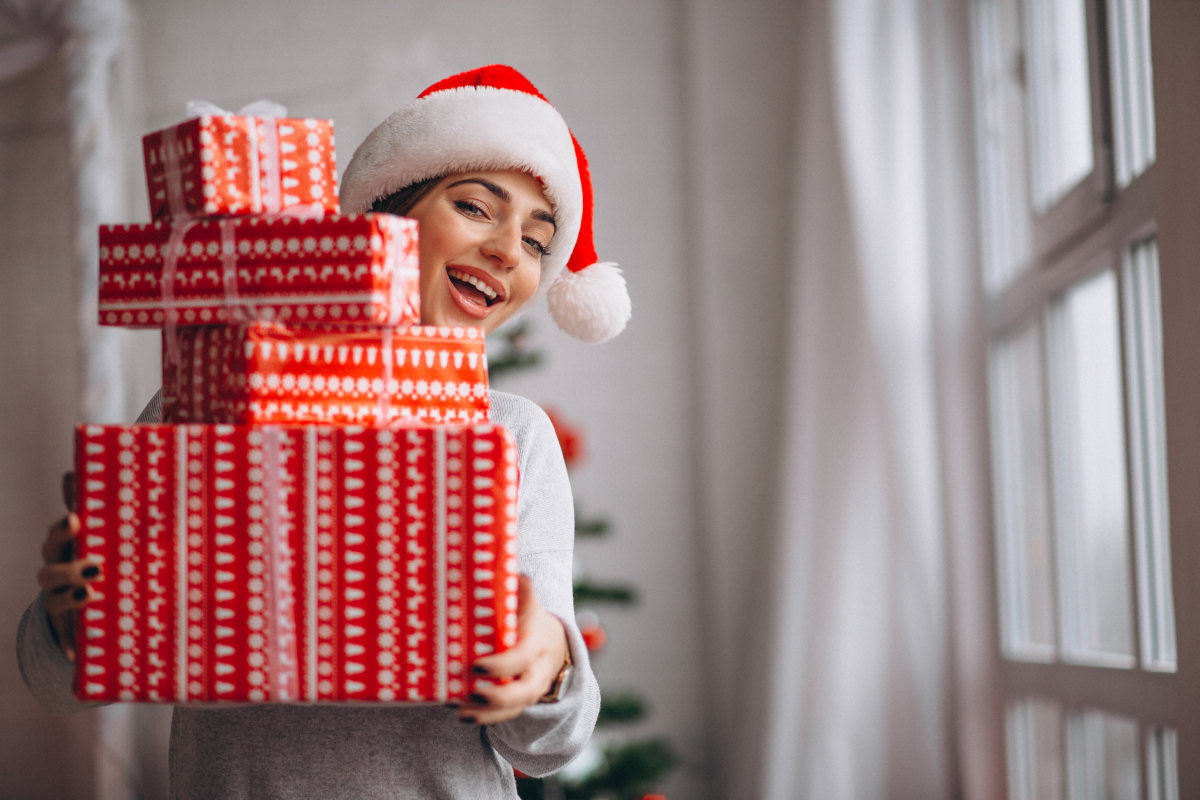 So, a New Year's gift for a man can be anything, but it is important that it be chosen with special care. Just for him, your special man. It is also important how you will pack it and what message you will send to your loved ones. New Year and Christmas are one of the happiest holidays, and gifts are there to make them even more beautiful.
What criteria do you follow when choosing gifts for men? In the comments, write your ideas and how you like our suggestions.