International Women`s Day is celebrated every year with a "flood" of flowers and sweets on the streets, but also in shops. Many consider this holiday outdated, and they perceive the gift for March 8 as a way to divert attention from the important problems that women face every day. However, no lady remains indifferent to the gift with which we show her love and respect. Read our eight gift ideas for March 8.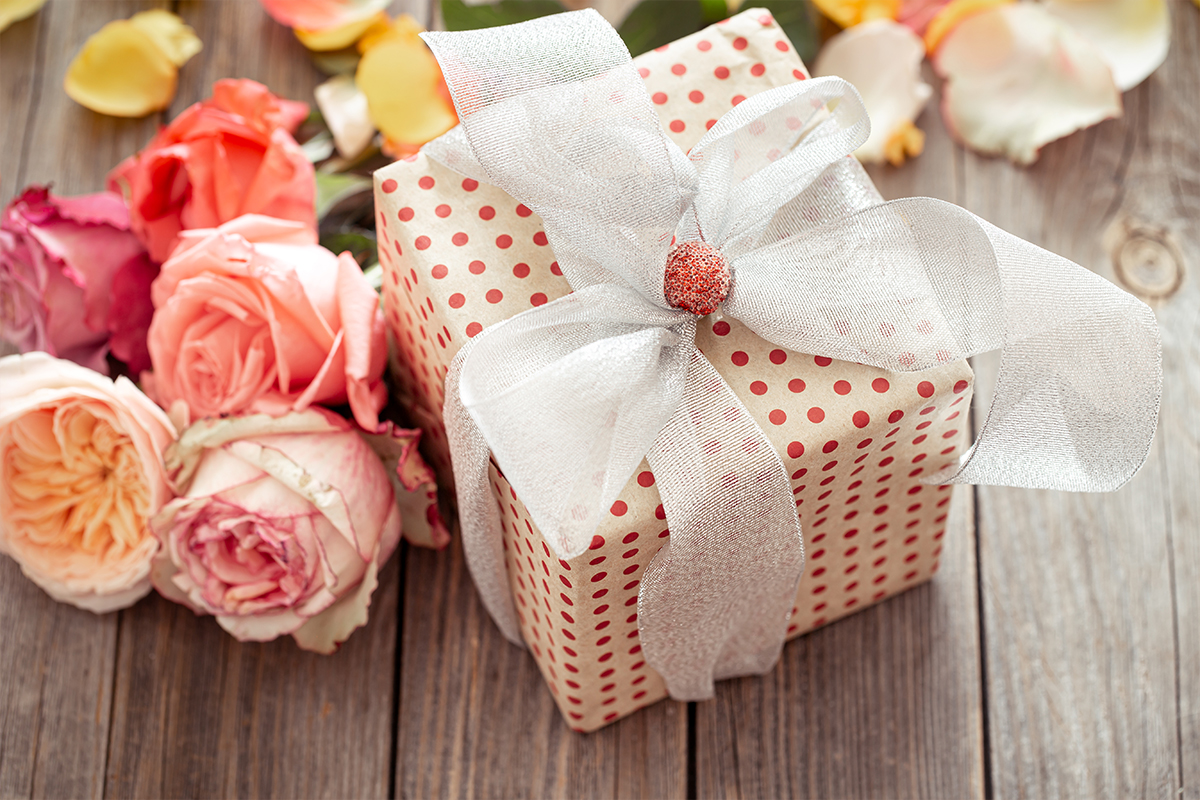 Many women, just like men, love practical things that will make their daily lives easier. However, when it comes to the gift for March 8, forget about home appliances, pots and pans. For March 8, give something personal to a woman you love and respect, which will make her happier, more satisfied, more beautiful and more confident.
1. Cosmetics
Cosmetics are always a good choice of gifts for ladies. If you do not know well enough the daily care routine of the woman you are giving a present to, choose products that are suitable for every skin type.
The Revox B 77 face serum set is a beautiful way to show extra tenderness and attention to the woman you want to show how much she means to you. The set consists of three products for daily hydration of the face and neck skin:
Serum with caffeine 5% for skin care around the eyes and soothing under the eyes;
Moisturizing serum with hyaluronic acid 5% for face and neck;
Oily serum with squalane for daily care of the face and neck.
2. Makeup as a Gift for March 8
If you asked women what they wanted, makeup would surely be among the first answers. Lipsticks and lip pencils, mascaras and eye shadows are just a part of the makeup assortment that every woman, who likes to put on makeup, wants to have in her beauty corner. If you are not sure that you will guess the taste of the lady to whom you are giving away makeup, our suggestion is to choose a palette of eye shadows in neutral colors, which can be easily combined for day and evening going outs.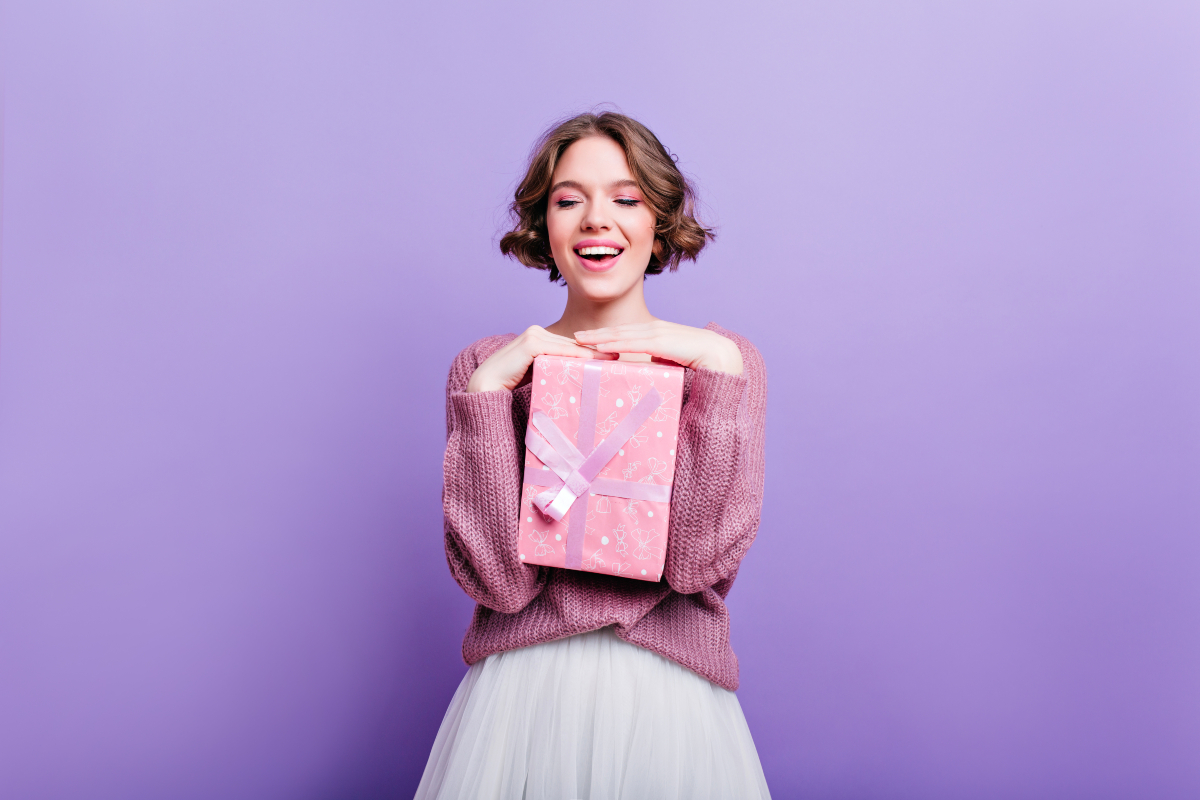 3. Makeup Accessories
Do you think that makeup is too ordinary gift? Are you afraid that your choice of makeup color will not please the woman to whom you are giving away? There is an even better option for a creative gift. Everyone who puts on makeup always needs new makeup brushes, no matter how many they already have. Makeup Brush Kits are a great gift for all occasions, and as a gift for March 8, they will surely cause enthusiasm. Our suggestion is to choose a kit with as many different brushes as possible, or even better one that is available with a makeup bag. A lady who receives a gift like this will surely use the makeup bag for various purposes, not just for storing and carrying brushes.
4. Bag – Yes, but Cosmetic
Every woman who takes care of her health and appearance has a lot of creams, serums, makeup and accessories for care and beautification. Many women have so many of these products that they have nowhere to set them aside. In that case, the ideal gift for them would be a makeup case that will hold all the makeup, cosmetics and accessories. This kind of gift easily solves the eternal female dilemma before the trip – what to take with you and what to leave at home.
Our proposal is a Black Blush Bag for Makeup, Cosmetics and Accessories, which has multiple purposes and dimensions that is allowed for hand luggage in almost all airline companies. The bag contains two large and small travel bags that can be used independently. That is why this bag is perfect for every trip.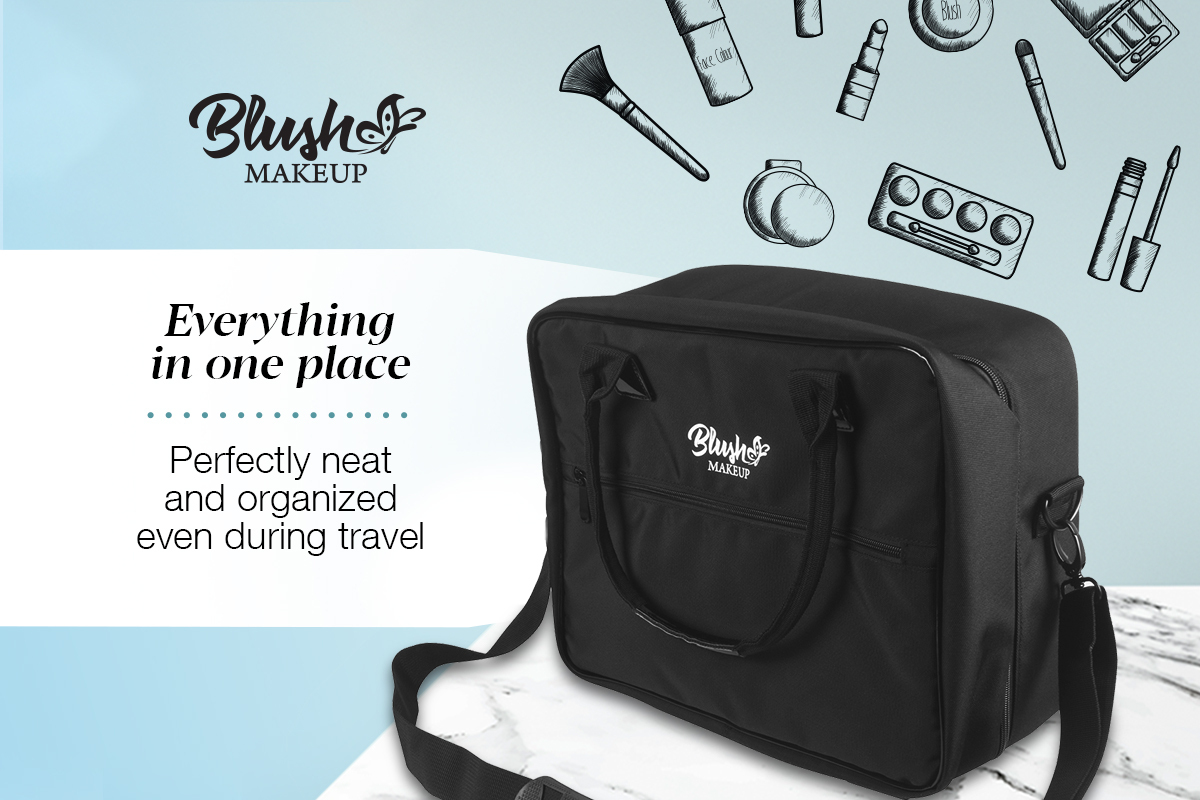 5. Perfumes and Eau de Parfum
Whatever the occasion, perfume is always a good choice for a gift. True, this kind of gift can be very expensive, and when choosing it is important to take into account fragrance notes. So, perfume is a beautiful gift for a wife, mother, sister or friend you know well. If you decide on a gift like this, choose the fragrance notes that suit her best.
Also, a good gift for a lady with style is a set of perfume atomizers in eight different colors. These atomizers are very practical and easy to carry your favorite perfumes even in the smallest women`s handbag, as well as during travel. If your dear lady has a rich collection of perfumes that she often uses, she will surely be happy with this gift. Each perfume will be able to be poured into a different bottle and in that way she may sort and later recognize her favourite fragrance note by color. If you do not know enough the tastes and wishes of the lady you are giving a gift to, choose something more subtle instead of perfume, such as eau de parfum and scented body sprays. There is no mistake with gentle, refreshing fragrance notes, because they suit everyone`s taste.
6. Hair Styling Appliances as a Gift for 8 March
Women love a neat and tidy hairstyle. Visits to beauty and hair salons are one of their favourite side activities, but sometimes they don`t have enough time for that. That`s why we are sure that hair styling devices are a great gift for March 8. All women would like to have a quality hair straightener or hair dryer used by professional hairdressers. Although they rarely decide to buy these products on their own. March 8 is a wonderful occasion to surprise and delight your dear lady with this gift.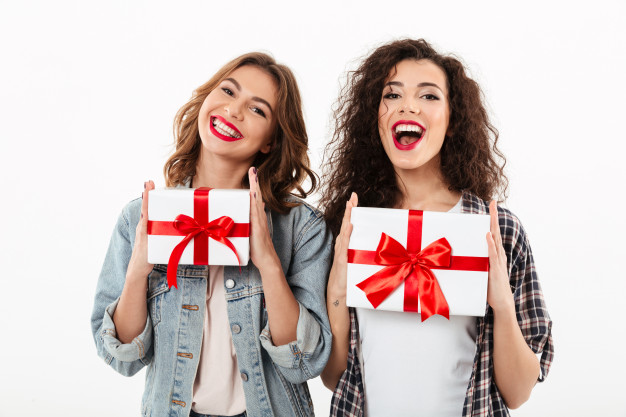 7. Hair is a Hallmark of Many Women
Whether they have straight or curly hair, women always want it to be soft and shiny. Thus, give them the right hair care and styling products. If your lady has curly hair, show her that you know and understand her needs. Our suggestion is to make a set of Macadamia Ultra Rich Repair products yourself, which will contain shampoo, mask, conditioner and hair oil. These products are intended for the care and recovery of dry, coarse and curly hair.
Also, a lady who has natural curls certainly wants her hair to be straight, at least sometimes. To help her achieve this wish, give her an Ikoo Paddle X Brush for quick and easy hair straightening. In addition to allowing easy straightening of even extremely long and thick hair, this brush has an elegant and attractive look. Specially designed, metallic packaging makes it ideal for a gift. Unlike a classic blow-drying brush, this one does not require hairdressing skills. It is the main reason why many women are thrilled with this product.
The Kyonoir Hair Care Collection is a gift that would delight every lady who wants to refresh her hair and restore its natural shine. These products are rich in activated charcoal, bamboo and black cumin, which are excellent fighters against toxins and other harmful agents. It deeply cleanses hair and scalp, giving hair the necessary hydration and silky shine.
8. Manicure Set – a Good Gift for March 8
Beautiful and tidy nails are not only a matter of grooming, but also basic care for hygiene, health and care. Due to the lack of free time, and often money, more and more women decide to do manicure treatments, which were once reserved only for beauty salons, at home. The most beautiful gift for them would be a Galaxy manicure set which you can create yourself. The following must be included in the set: nail files, primer, permanent gel polishes, final gloss preparation and a lamp for fast drying of UV / LED products. Our recommendation for home use is the Galaxy 100 UV Nail Lamp, which enables proper and fast drying of gels, permanent gel polishes and top coat products.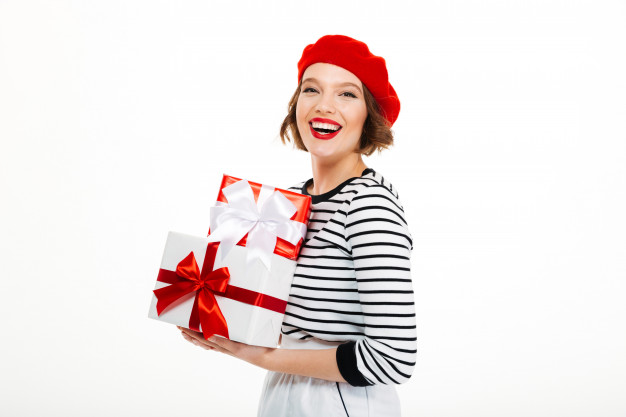 Although March 8 symbolizes the struggle for women`s rights and gender equality, this does not mean that gifts for March 8 must not be "typically feminine". On the contrary, the lady you respect, should be given exactly what she wants on this day.
Remember, women must be respected as much as men every day. Gifts for March 8 have nothing to do with that. They will not change the social, political or economic situation in the life of any woman. Still, they are a nice way to show the women we admire that we believe in their ability and strength. Original congratulations for March 8 can help us with that intention. They should state as many reasons as possible why we love and respect the woman we give a present to.
We are sure that you will prepare creative gifts for your beloved ladies this March 8. We hope we have helped you at least a bit with the selection. Write to us your ideas and suggestions in the comments.