The New Year's holidays and the time of giving are approaching. Festive euphoria can be felt everywhere: bells are already ringing in the streets, lights are shining, the smells of sweet, delicious deacons are spreading… Only New Year's gifts are missing so that the countdown can begin.
Have you prepared them for your loved ones, or are you waiting for the last minute?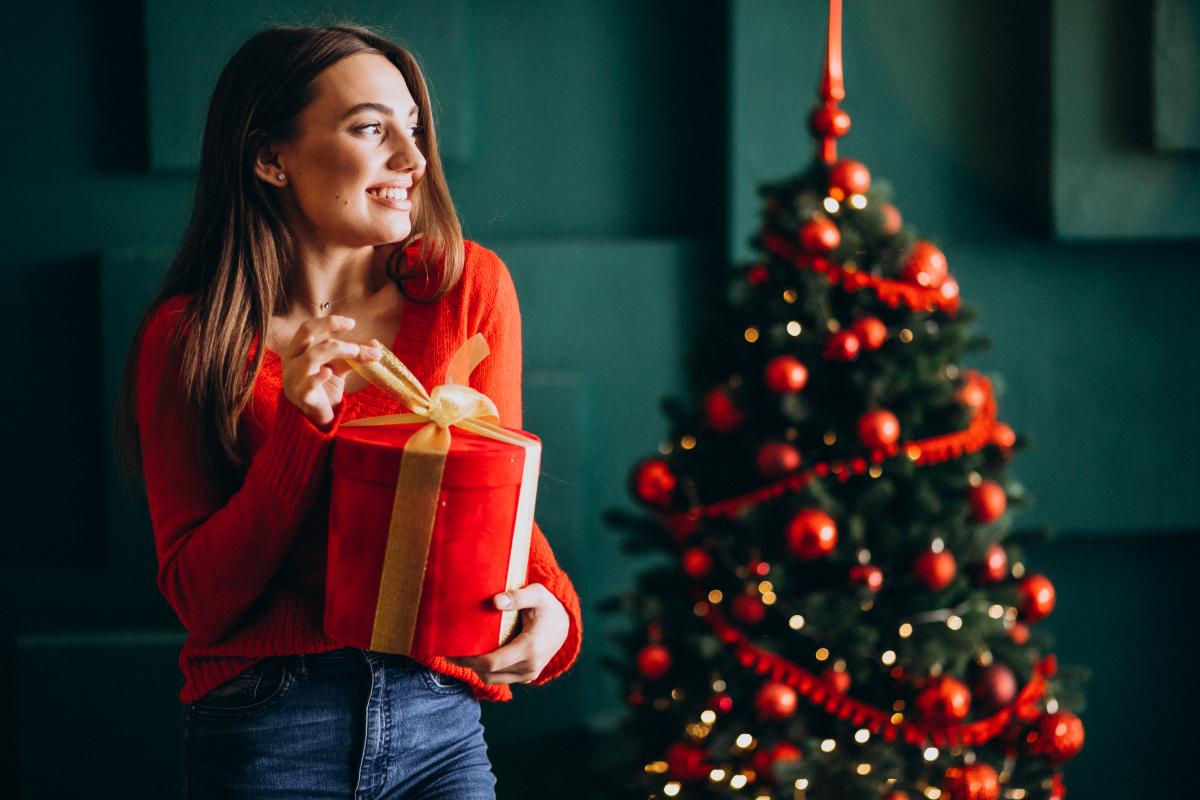 We present you with a guide and ideas for buying New Year's gifts, which everyone will be happy about.
10. Be someones Santa Claus
If you want to achieve the maximum effect of surprise and make your loved ones happy, send them a gift at their home address! Maybe this is the way to restore someone's faith in Santa Claus. The magic of New Year's giving is hidden in unexpected gifts.
Through our site, the option "send as a gift" is possible for online payments by payment cards, as well as via e-banking. It is up to you to choose the products you want to send. We will carefully pack them and deliver them to the desired address. Create a message for the person you are sending gifts to so that we can create the most beautiful New Year's card, which we will add to the gift!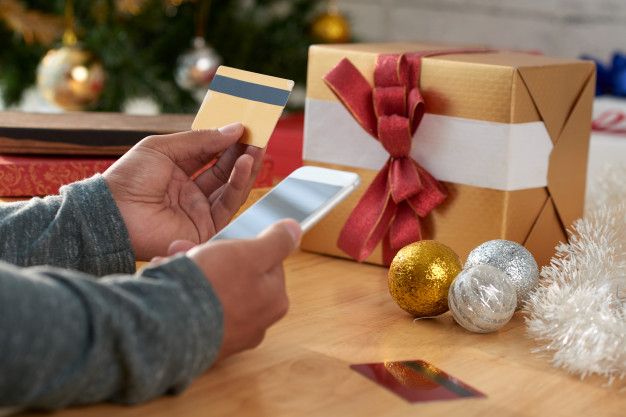 9. Make the gifts personalized
When choosing gifts, the most important thing is to show those to whom you give them that you think of them. Think about and remember what he or she likes, whether they have specific requirements, habits, and daily routines.
Although cosmetics are almost always a good gift for both women and men, there are certain restrictions on buying gifts. They primarily refer to the specific and personal requirements of individuals. If you are buying a gift for a person who is a vegetarian and animal lover, be careful when choosing. Choose cosmetics or makeup that has a Cruelty Free label (symbol with a rabbit), as a guarantee that the product has not been tested on animals. Be aware, Cruelty Free products are not the same as vegan ones. Thus, products that have not been tested on animals may contain raw materials of animal origin and vice versa. If you are looking for the best gift for vegans, then the Revuele Vegan & Organic line of facial care products is the right choice. In that way, you will show that you appreciate and respect the opinion and way of life of the person you are giving a gift to.
Of course, New Year's gifts do not have to be expensive. But they must be picked out and gifted with love and attention. For example, if your friend, wife, or mother is busy with daily responsibilities, wish her to have more free time in the new year. The best way to show her that is to give her something that will constantly remind her to dedicate more time to herself and her beauty. Our suggestion is to create a set of different face and body care products or to choose the appropriate body care gift set.
8. New Year's gift for your mom
If we were to choose one person who deserves special gifts and attention throughout the year, most of us would choose their mother. That is why the end of the year is the best time to make her happy and show her how much she means to you.
When it comes to New Year's gifts for moms or older women, you won't go wrong with facial care products. The care gift set with hyaluronic acid Revuele Hydralift Hyaluron contains a day cream, night face cream, and nail and hand cream.
Also, a good choice is a makeup gift set NYX Professional Makeup Go-To Goodies that will complete her makeup collection. Contains an eye shadow palette with soft colors, lipstick, and a lip pencil.
7. A gift for a father and an older man
When it comes to New Year's gifts for "members of the stronger sex", cosmetics for men is always the first option. Does your father shave his beard regularly? If the answer is yes, then he will surely be happy if he gets a classic shaving kit.
We propose to make a set of the following contents:
When choosing a gift for your dad, the good thing is that you can team up with your sister or brother, or mom, and buy him a valuable gift this year that he deserves. The electric razor Andis ProFoil Lithium is the best gift for men who have sensitive facial skin and shave regularly. The lithium-ion battery allows up to 80 minutes of wireless operation, with a single charge. It has two heads for efficient shaving and a hypoallergenic foil that reduces the appearance of irritation and cuts.
6. The most beautiful New Year's gift for a girl
Regardless of whether this is your first New Year that you celebrate together, or you have stopped counting the joint celebrations, your girlfriend or wife deserves a gift. Let it be a sign of attention that will be remembered (and used) throughout the year.
Makeup is a great choice that no woman can resist. Our suggestion is to create a make-up set yourself and in that way show your loved one that you have invested extra effort when choosing a gift. The eyeshadow palette Revolution Pro Color Focus Rock & Royal in a luxurious package, the appropriate lipstick, and the diamond-shaped highlighter are the most beautiful way to show her how much she means to you. Let the New Year's gifts for her be lavish, as well as the wishes you will send her. Every time your sweetheart puts on makeup she will surely think of you!
5. New Year's gifts for a boy
In December, many of us ask the question "What to give a man for the New Year's". The choice is big, so the indecision is greater.
If your loved one has a long beard, the New Year is the ideal time to prepare a gift set with products for the care and beard and mustache styling.
Quality clippers and beard and hair trimmers are a gift that every man will be happy with. Our proposal is the Oster Finisher Skulls Edition trimmer with a creative and modern design, which can be used for finishing up hairstyles and beards.
4. The best New Year's gift for a friend
The end of the year is the most beautiful time when we show tenderness and extra attention to everyone we love. Don't forget those who are there for us every day, throughout the year. These are our close friends, best girlfriends. A small token of attention, nicely packaged with the appropriate greeting card, will surely delight her.
Remember what you talked about all year. Did she perhaps subtly emphasize to you that she would like to have a certain color of roses? Or is she one of those who has so much makeup that you don't know what to give her? If your friend is a big fan of makeup, choose a safe option – the latest products (which she did not manage to buy herself).
Our choice is the make-up palette Revolution Pro Ultimate Artist in a unique package, reminiscent of a luxury diary. The palette contains everything a woman who loves make-up needs: contouring powders, blushes, eye shadows, lipsticks… With this gift, you can send her wishes for better organization and more time to spend together next year.
3. Make your sister happy
If you (don't) like to share make-up or makeup accessories with your sister, this is an ideal opportunity to give her something just for her. The Cala Wanderlust set of makeup brushes in a holiday package is a great idea for a New Year's gift. The set contains five makeup brushes and a mini bag in white for storage.
If you often get ready to go out in front of a mirror, maybe it's time to change that. Give your sister a cosmetic mirror with LED lights and do your makeup at the same time from next year. Design a creative New Year's card, and in this way show her that you have chosen a gift for her with a special love. Eg. "Which one will be the first to put on makeup?" We can do it together this year."
2. Don't forget about your pets
Holidays are a time when we remember all our dear people. We exchange nice messages and wishes. At this time of year, we should not forget about those who regularly make our everyday life more beautiful – pets.
In our offer, you will find animal grooming equipment. By using a cat or dog brush regularly, you will make the process of taking off dead hair easier for your pet, and at the same time reduce shedding and the amount of hair in your home.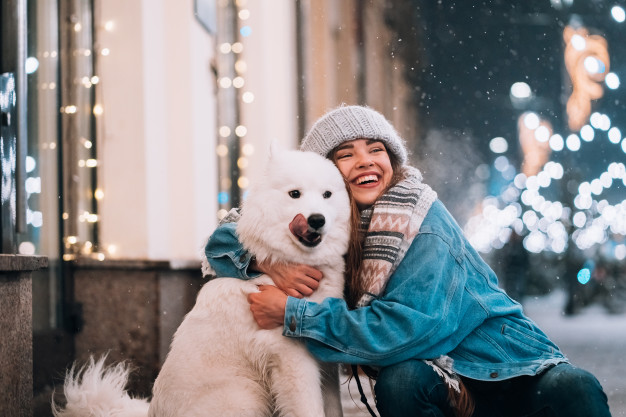 1. Make yourself happy
The New Year is a time when we remember everyone we love. Send them the most beautiful wishes, prepare gifts, but we should not forget about ourselves. The holiday season is the best opportunity to treat yourself with makeup, or a hair styling tool, a suitcase for storing cosmetics and makeup…
Pause for a moment and think about what you would like to change or improve in the next year. What is it that you secretly want? If you are planning to travel more next year, then you will need a mini hairdryer.
Are you still in doubt about choosing gifts for your loved ones? Make a wish list and prepare for shopping. Whatever you choose and whoever you give a gift to, don't forget the bow as a final detail. The way you pack and deliver a gift to a loved one often says a lot more about you and your feelings than the gift itself.
Prepare your gifts on time. The countdown has just begun!
We wish you happy holidays and a much nicer and gentler year!