Alexandar Cosmetics has been successfully operating in Montenegro for several years, thanks to the company Elle Cosmetics, which is our only official distributor for this territory. As in all other locations, here you will find top-notch products from reputable global brands. To ensure that customers have access to the highest quality products, Alexandar Cosmetics Montenegro distribution centers regularly expand their assortment.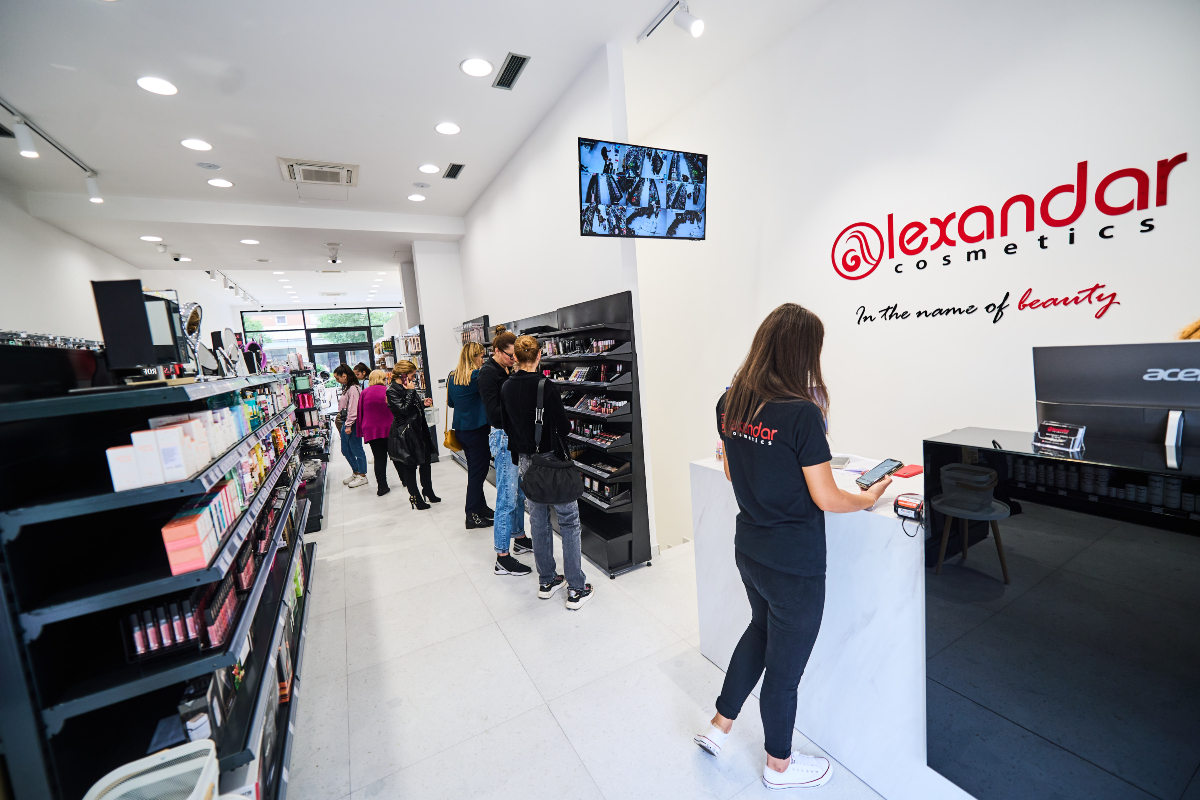 Alexandar Cosmetics Montenegro – Stores
Alexandar Cosmetics Montenegro distribution centers are fully equipped with the highest quality products for care and beautification. Here you will find everything you need for a cosmetic and hairdressing salon or spa center, as well as products for home use.
Below is a list of locations where our distribution centers are positioned in Montenegro.
Alexandar Cosmetics Podgorica – a Wide Range of Products from Global Brands
Elle Cosmetics, our official distributor, currently has sales facilities at two very attractive locations in Podgorica:
Both locations are well connected to all parts of the city and can easily be reached by private or public transportation.
Elle Cosmetics – Podgorica, center

Elle Cosmetics – Podgorica, Central point

Photo: Alexandar Cosmetics
In these modernly equipped locations, you will easily find the desired face and body care cosmetics, makeup, professional makeup brushes, cosmetic cases and bags, mirrors, hair care and styling products, devices, scissors, brushes, and hair dyes, manicure and nail extension equipment (LED/UV lamps, nail polishes, gels and permanent polishes, files, scissors, nippers, etc.), depilation devices, strips and rolls, sugar pastes, massage oils, pedicure products, and much more. In their diverse range of products, you will find brands such as: Revolution Beauty London, Blush, Ardell, NYX Professional Makeup, Galaxy Professional, IBD, Infinity, KYO, Macadamia, Insight, Hask, FreeLimix, Ikoo, Diva, Amika, Novex, Andis, Oster, Arco Cosmetici, Kiepe, Spa Natural, Cala and so on.
Also, at these locations, you can buy gift vouchers for your loved ones. Such a gift will truly delight any beauty lover, as it will allow them to choose their desired products. Gift vouchers are available in values of EUR 20, 30, 50, 70 and 100 and can be used for buying any products at any Elle Cosmetics sales outlets.
Additional Benefits 
For more information on the availability of certain items at the nearest sales location in Montenegro, please contact the distributors at the desired point directly. If any items from our range are currently not available at Alexandar Cosmetics Podgorica Distribution Centers, ask the salespeople to order them for you, in order to avoid potential additional costs of online purchasing (delivery, customs, etc.). Make sure to agree with them on all details regarding the time and way of picking up the desired products.
Customer Care – Priority                            
At Alexandar Cosmetics Montenegro stores, as well as in all our sales and distribution facilities, customers always come first. Friendly, extremely professional and skillfully trained staff are what the locations in Podgorica are known for. If you have any doubts about choosing products, feel free to ask for advice from the salespeople.
To offer the most favorable conditions for shopping to all customers, Alexandar Cosmetics Podgorica distribution centers regularly organize sales and promotional offers. For more information on discounts and other benefits for purchasing, contact the nearest distribution center directly.
Follow Alexandar Cosmetics Montenegro Official Instagram Page to stay updated with all promotional offers, novelties and events that they organize.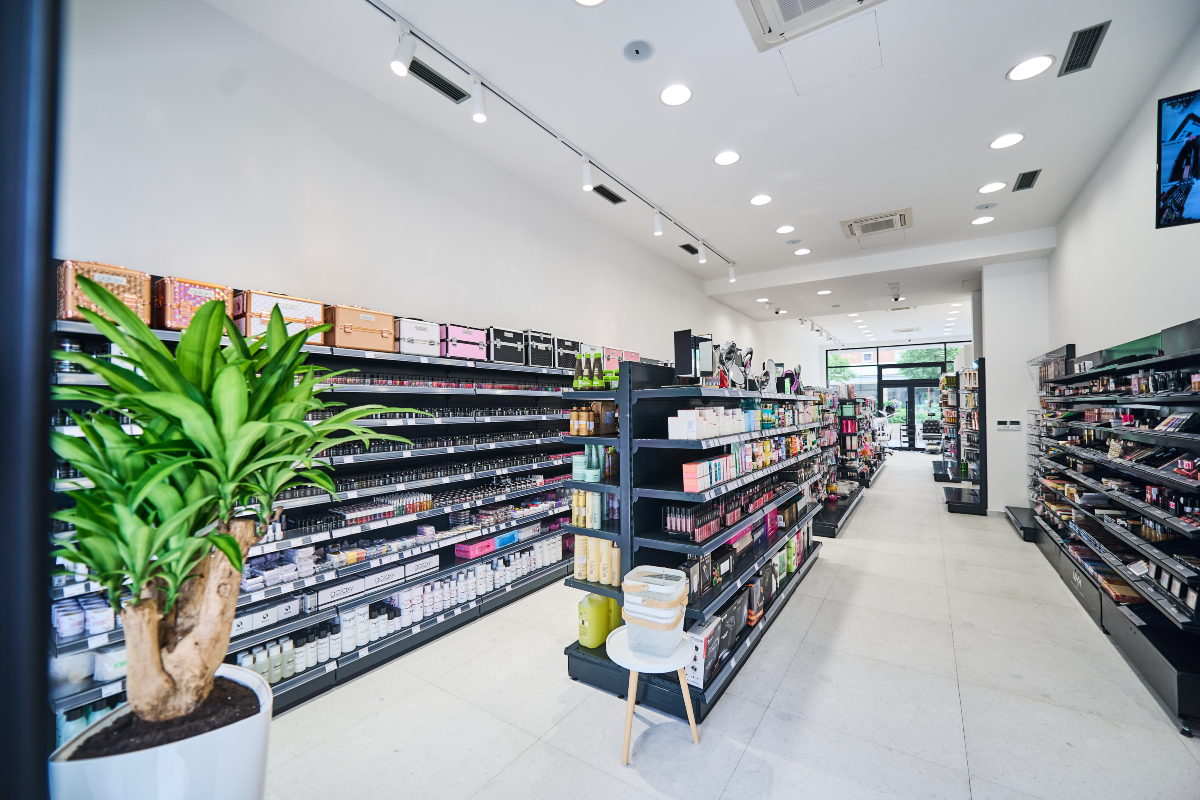 Alexandar Cosmetics Montenegro Opening Time
The opening time of all Alexandar Cosmetics Montenegro distribution centers are on weekdays from 8 am to 9 pm. Sunday is a non-working day.
Visit Alexandar Cosmetics Montenegro locations to enrich your beauty collection and be sure you will get the best ratio of quality, price and service here.
Alexandar Cosmetics Montenegro – Delivery
Equipping a hair or beauty salon, makeup studio or spa center in Montenegro has never been easier. For all customers in this country, Elle Cosmetics has a special offer – fast delivery of goods to your home address. All products available in the stores can be ordered directly from our distributor for the territory of Montenegro.
Orders are delivered within 1 to 2 working days in Montenegro or within 24 hours in Podgorica. The delivery fee for Podgorica is EUR 2, and for delivery of products in Montenegro, you will pay EUR 3 per package. Delivery is free for all orders over EUR 50.
Alexandar Cosmetics Budva – Coming Soon
We regularly update the list of distribution centers throughout Serbia and the region. On our website, on the Distributors Page, you can always check all Alexandar Cosmetics locations in Montenegro.
With the desire to make all the products you love and that you need for professional work or personal care and beautification available at as many locations as possible, we are constantly expanding our network of distributors. We have plans to open new sales points in other cities in Montenegro.
Alexandar Cosmetics Budva is one of the next targets. We believe that in this way we will make our assortment more accessible to customers on the Montenegrin coast.
Follow our website and social networks regularly to be informed in time about new Alexandar Cosmetics locations in Montenegro.