It is difficult to give a universal answer to the question of which is the best foundation and concealer. To achieve a radiant and even complexion, it is not enough to choose only a certain brand and color, but also a product that is suitable for your skin type.
Foundations and concealers greatly affect the final result of make-up. Since each skin requires specific care, it is important to pay attention to the selection of these makeup products. Here are some tips.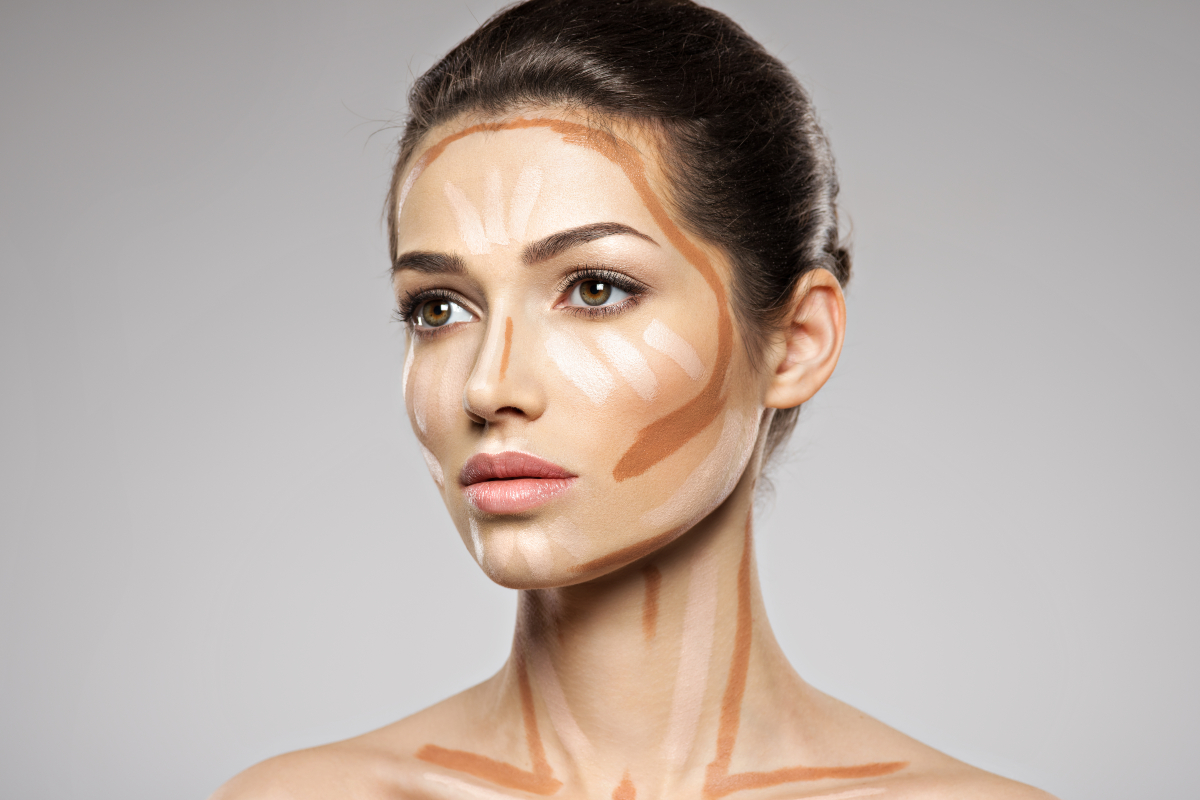 The best foundations
The best foundation is the one that suits your skin type and complexion. Usually, it is not just one "magic bottle" with which you will solve all problems.
The right shade is the one that most closely resembles the color of your skin. Sometimes it is necessary to mix two shades of foundation to completely even out the complexion, professional make-up artists advise.
Not every powder texture is suitable for every skin. Read how easy it is to determine what your skin type is.
Foundation for normal skin
If you have normal or combination skin, you can use almost all foundations. In your case, the most important thing is to choose the appropriate shade and to adhere to the basic rules of make-up.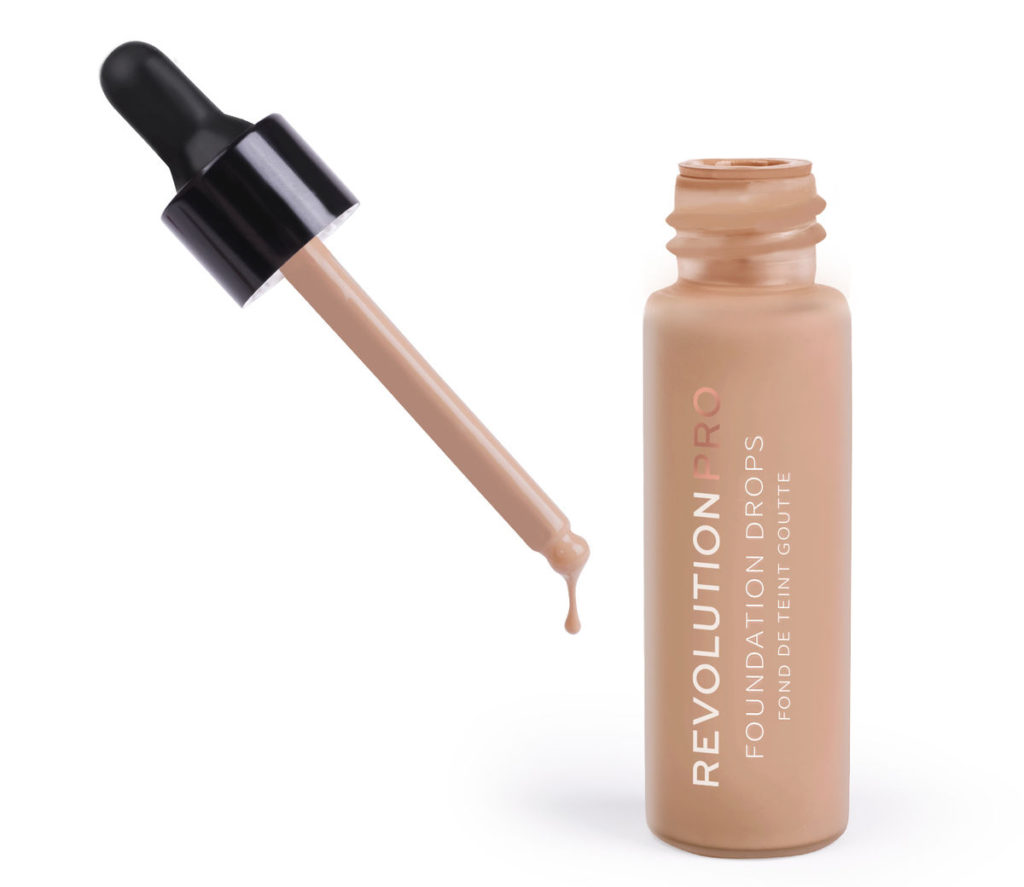 Our recommendation is the REVOLUTION PRO Foundation Drops liquid foundation, which is available in several shades. Apart from the fact that its texture corresponds to normal and combination skin, this foundation easily adapts to any skin color. The product is in glass packaging with a pipette for application. It is applied in drops, which enables complete control of the coverage. The light formula of this foundation allows daily use to cover all skin imperfections.
Foundation for oily skin
Due to its composition and silky matte effect, REVOLUTION MAKEUP Conceal & Define liquid foundation is great for people with oily skin because it does not contain mineral oils. It dries quickly after application, leaving an even complexion.
It is enough to use small amounts of this foundation, which is enabled by a specially designed applicator. It has extremely high coverage power and all-day wear.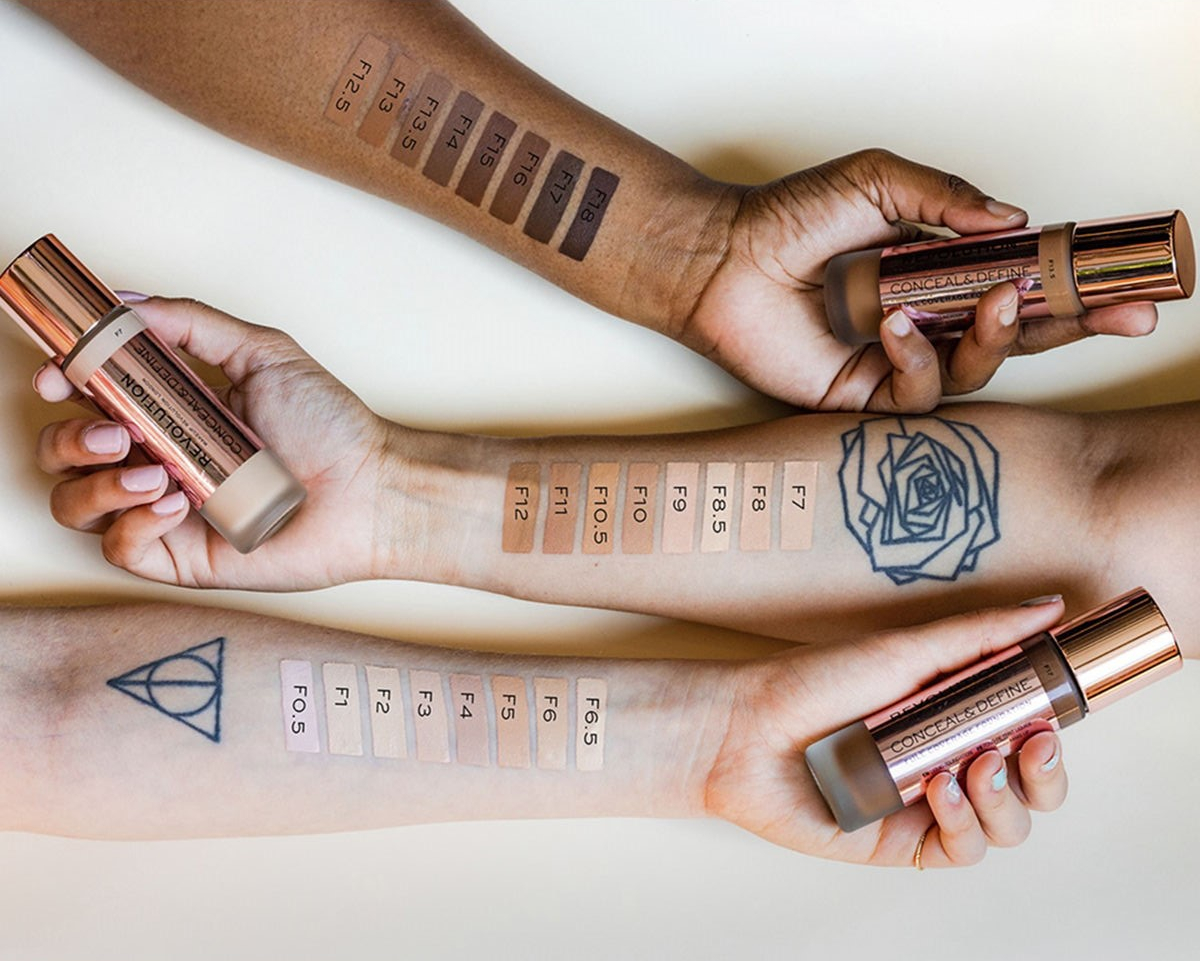 Foundation for dry skin
Dry skin is the most sensitive and requires special care. If you have this type of skin, you should not use foundations that will further dry it, such as loose powder. For dry skin, liquid and creamy foundations with a light texture are recommended, which will hydrate the skin.
The creamy structure of REVOLUTION MAKEUP Fast Base Stick Foundation provides a feeling of freshness on the face, with a satin finish. It is easy to apply and can be used on the entire surface of the face because it does not create a heavy feel. 
Skin with scars and pronounced imperfections
To completely cover all skin imperfections, professional make-up artists use REVOLUTION PRO Full Cover Camouflage liquid foundation. This product has a strong coverage power, that will make even tattoos invisible.
People who have extremely damaged and dry skin should not use this foundation every day. For oily skin, to avoid excessive shine, it is necessary to apply a matte primer before the foundation.
Just squeeze a small amount and apply it with a suitable brush on your face. The foundation and concealer from this collection are very durable and have a semi-matte finish, which contributes to the natural skin look.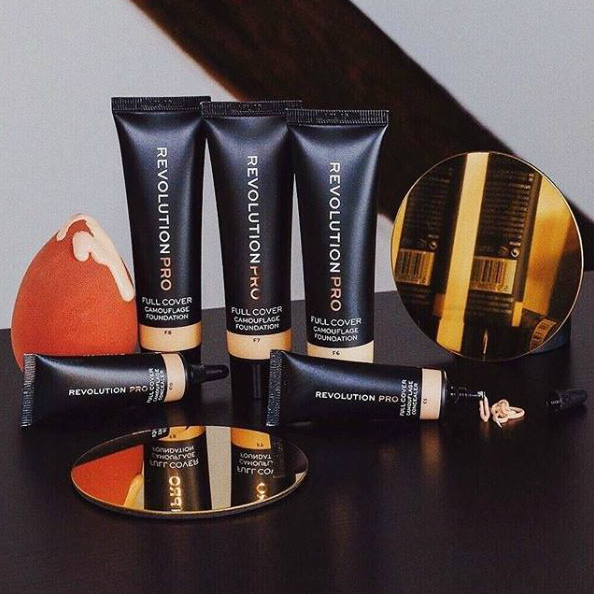 The best face concealer
Although concealer is best known as a means of concealing dark areas under the eyes, today it is used for various purposes. To camouflage small imperfections on the skin, such as pimples, blemishes, or scars, concealer is a must-have product because it has a denser texture and greater coverage power than foundation. It is important not to apply it in a thick layer, because it can cause a counter-effect.
Choosing the right face concealer is the key to successful makeup. The concealer should be a shade lighter than the foundation.
In addition to color, concealers differ in other characteristics. There are liquid concealers, concealers in stick, powder, in the form of cream, and pencil. Although they all have the ability to cover skin imperfections, not all are equally effective for covering all imperfections.
Concealer for oily skin
If you have oily skin, it is best to use liquid concealers to correct facial imperfections. Cream and stick concealers have a firmer structure and will not be able to adapt well to oily and skin with enlarged pores. Matte concealers are best for this skin type.
The liquid concealer from the REVOLUTION MAKEUP Conceal & Define collection has a long-lasting matte effect and is available in 12 shades, which are best combined with the foundation from the same collection.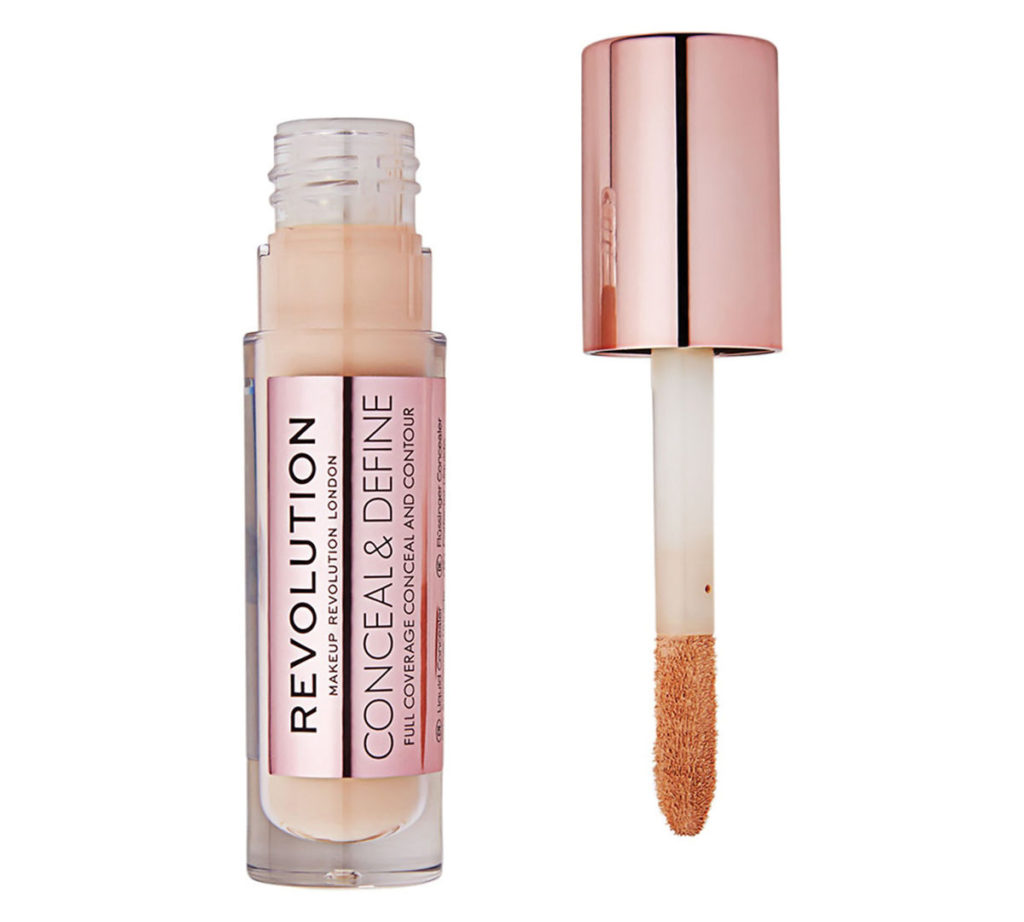 Concealer for dry skin
Damaged and dry skin requires the use of products that will additionally hydrate it. Dry concealers are not recommended for this skin type. So choose a liquid concealer of the appropriate shade, which will remove small irregularities that are not covered by the liquid foundation.
Under Eye Concealer
Since the skin around the eyes is thin and sensitive, choose a concealer that will not further dry the skin to cover the dark circles. In addition, this part of the face is extremely mobile, so it is best to use a liquid concealer for eyelids, with a light texture, which will not further emphasize small wrinkles and lines under the eyes.
Problematic skin with acne
Dry correctors with a thicker structure have proven to be a good solution for covering pimples. Stick concealer is used to cover larger imperfections, while for smaller areas the pencil concealer is the best. They can be applied directly on the face, and then lightly dabbed with a small sponge or a thin brush, so that the ends "merge" with the color of the base.
It is important that the color of the concealer is close to the shade of the foundation so that the irregularities do not stand out in the form of dark spots.
Red pimples will best be masked by a green concealer, which comes in a color-correcting color palette.
Color correcting
Proper make-up involves combining several different techniques and finding solutions to each problem individually. Colored face concealers are used for great makeup results. Color correcting is based on the principle of complementary color matching, which neutralizes each other.
The NYX Professional Makeup concealer of creamy texture contains the right shades to correct uneven color and cover imperfections.
Yellow concealer: to conceal blue and purple colors (bruises, pronounced veins…) and even out the color of the complexion.

Green concealer: to eliminate redness on the skin (inflamed pimples, burns, herpes…).

Purple concealer: for correcting yellow spots and neutralizing yellowish glare (sunspots or freckles).

Orange concealer: for dark circles around the eyes and bluish marks on the skin.

Skin color corrector: to cover scars and mild dark circles.
Setting powder
In order for the liquid powder and concealer to be as permanent as possible, it is necessary to fix them with a suitable stone powder or loose powder. Setting powders will even out the complexion, remove excessive shine, and provide a longer duration of liquid powder. They are applied in a thin layer, with light movements of a puffy brush.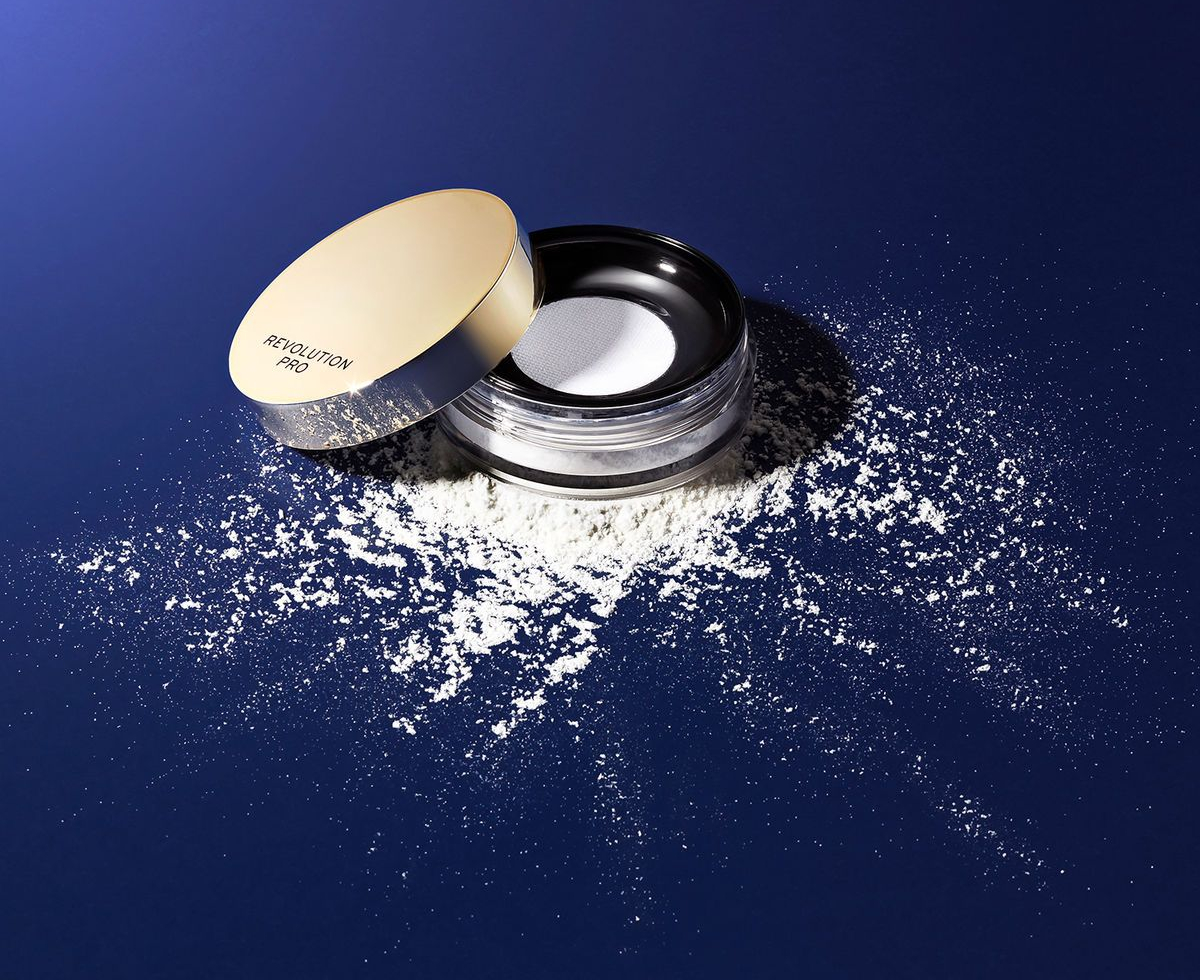 So, for a flawless look, the most important thing is to choose the product that best suits your skin type and color. The offer of foundations and face concealers is great, and with the previously described tips, you will surely be able to choose the right one.
Write us in the comments if these tips were useful to you and which powders and concealers you use.