Makeup brushes are considered as an inevitable tool for every makeup artist. They come in a variety of shapes and sizes, depending on a purpose they are used for. You may find it hard to figure out what kind of a brush to choose within the whole collection, which can seem a bit confusing, and if using the wrong brush, you cannot target desired areas. This is a guidebook on what each brush is used for and what you can accomplish with them while applying the product.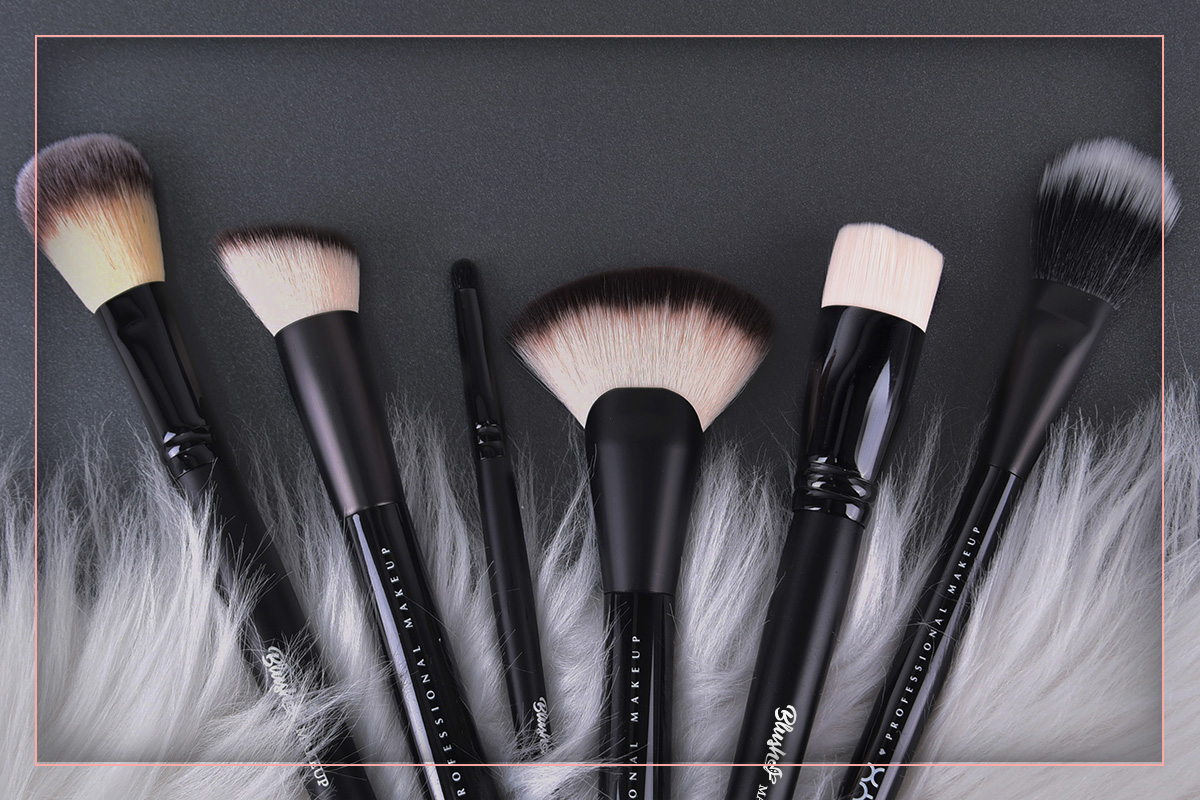 Foundation Makeup Brushes
Brushes for foundation application are seen as the most important tool for applying makeup. They are used for applying cream or liquid foundation evenly to the face and they are doing a great job, indeed! Apart from this, they are extremely practical, because they can be used instead of brushes for applying bronzers and blushes. The question that often arises at this point is what the brushes are made of. It depends on the type of bristles which can be made from natural and synthetic hair, slanted, flat or round.

Makeup Brushes for Bronzer and Blush
These types of brushes can have various shapes, but what they all have in common is that they are not too thick, which clearly differentiates them from the brushes intended for applying foundation taking into account the fact they are a bit smaller. The brush tip is mostly round or slanted which makes it perfect for applying blushes, bronzers and highlighters, i.e. face shading to cheeks. These brushes are really multifunctional makeup tools.

Setting Pressed Powder Brushes
Setting powder is applied by large puffy brushes which are thick, round and soft. By blending the product on the face, skin gets a natural-looking finish and becomes perfectly mattified. These brushes are suitable for applying bronzers on larger face areas without disarranging the foundation underneath.

Eyeshadow Brushes
These brushes are smaller, and they are supposed to be thick and stiff so they can be used for applying a desired amount of eyeshadow. Their basic function is fast and precise shadow application over the whole eyelid including blending.
Blending Brushes
For exquisite eye makeup you will need an adequate brush created for eyeshadow blending effortlessly. It is fluffier and softer than the eyeshadow brush, because its key role is blending.
Brow and Eyeliner Brushes
These types of brushes are commonly thin, slanted and flat, and they are perfect for filling the brows and precise eyeliner application. These small angled eyeshadow or eyeliner brushes are perfect for precise and well defined lines. One brush can perfectly do both tasks, and all that matters is to clean it regularly. However, perfectionists will use two brushes for brows and eyeliner instead of just one. By pulling stokes upwards and applying eyeliner comfortably, you will be absolutely astonished by the final result of your brows and eyes!
Pencil Brushes
Apart from the aforementioned brushes, which are considered as basic ones, it is very important to put forward a brush with a miniature tip created for error-free color application (pencil brush). It is unique and irreplaceable product when talking about fine shading in the crease or applying the shade to a small area of the eyelid. 

Lip Makeup Brushes
The simplest and the most precise way of applying a lipstick or a lip gloss is with a lip brush. When using it, you will save your precious time and avoid dulling and melting the lipstick after each use. It is also perfect for drawing lip outlines and their filling. 

What are the brushes you cannot imagine in your makeup routine? What are your favorites? Share your experiences with us!