A beard is the trademark sign of many men. In recent years, it has become a particularly popular part of styling; both for younger and older men. Consequently, the offer of trimmers on the market is growing. If you are wondering which hair and beard trimmer are the best, the answer is very simple – one that meets your needs.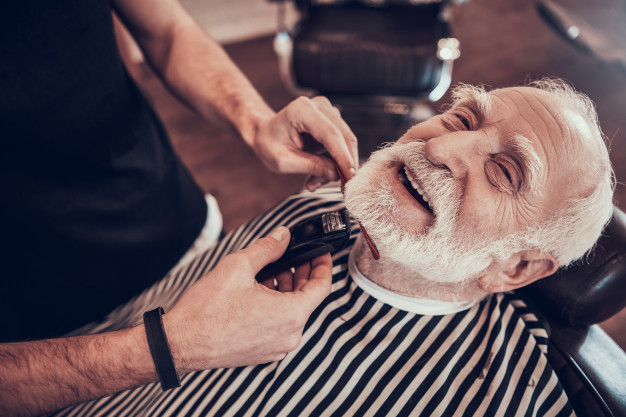 However, it's not so easy to choose the right one. Before purchasing, it is important to ask yourself key questions:
Will you use the device for professional or home use?

Will you use the trimmer daily or only occasionally?

For what kind of beard will you use the trimmer (short, long, thin, thick…)?

Do you need a multifunctional device (with several different extensions)?

Do you want a cordless trimmer or one with a cable?
Once you answer these questions, the choice will be narrowed. Now is the time to think about quality.
How to recognize a quality beard trimmer
The most important part of any trimmer is the blade. The quality of workmanship, applied materials, finishing, as well as the arrangement and shape of the teeth of the blade, define the performance of the device itself. These characteristics determine how long the knife will stay sharp and how quickly it heats up during use. For professional and quality home use, the blades must be made of high hardness steel and sharpened with laser precision. They are longer lasting and give the best results, so they are the choice of professionals and part of our regular offer. 
The type of engine and power is not crucial with home appliances, but they are certainly not an unimportant feature. If you want a cordless trimmer, pay attention to the type and capacity of the battery. A quality product must run for at least 45 minutes continuously, with a single battery charge. This is a time that, even for beginners, is enough to shorten and shape the beard.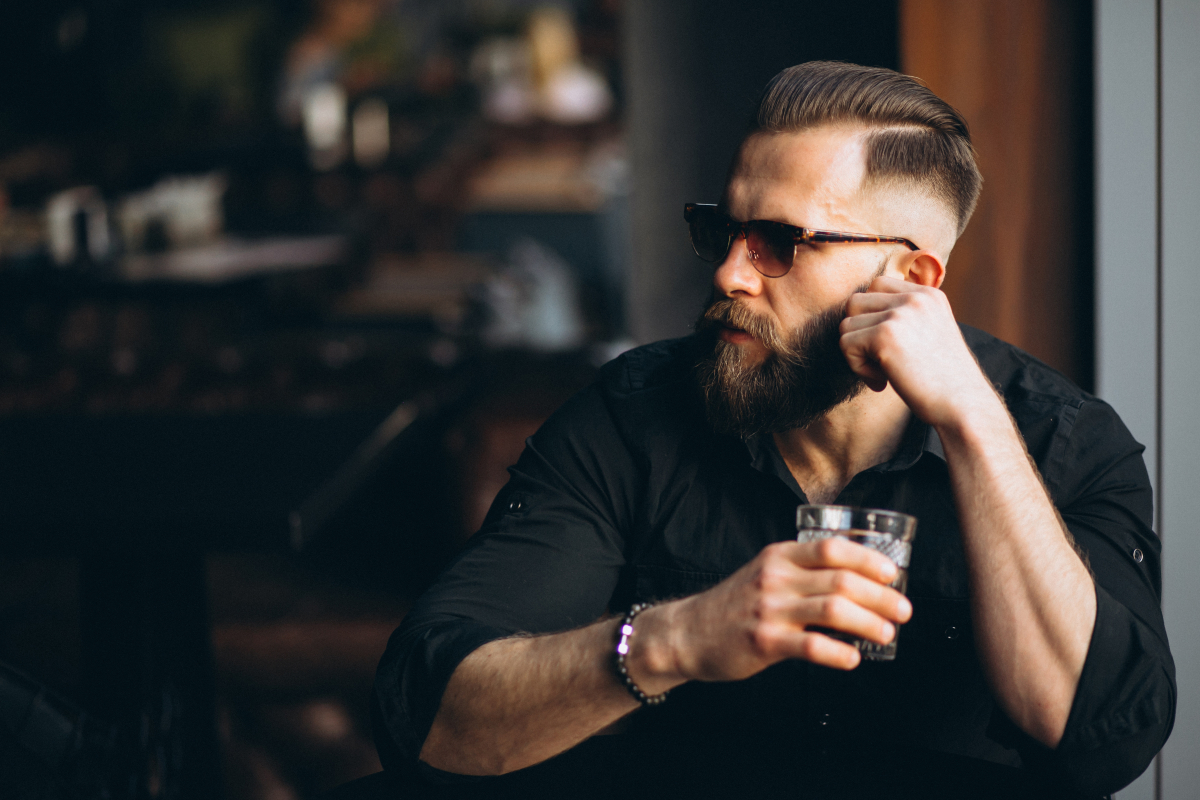 If you have not used this powerful beard shaping device before, you should try it as soon as possible. If you have already bought one, two, or more beard trimmers, and you still haven't found the right one, know that it's time to buy a quality, professional device that will last for years. You may give a little more money in the beginning, but you will also get more in return. Buying professional appliances pays off in the long run. They will last for years, and with proper and regular maintenance, they will always do the job flawlessly, just like on the first day after purchase.
Did you know?
Before the discovery of electric trimmers, razors, scissors, and other barber tools were used for this purpose. The first hand-held hair and beard trimmer was patented by a Serbian barber Nikola Bizumić. Although he first tried to present his invention in his native Srem, he did not come to an understanding. So he went to London, where his idea was enthusiastically accepted, and in 1855 he found sponsors for his invention. England very quickly began to produce and export hand-held machines around the world, and as early as 1865, almost all barbershops in Europe had this tool. 
The first electric hair clipper appeared exactly a century ago. This invention greatly facilitated and accelerated the hairdressing and barbering business. Thus, the hand-held machine was soon pushed out of use, although the principle of cutting remained the same.
The electric beard trimmer first appeared in the 1930s in America. These devices are a replacement for the razor and are used after shaving, for final styling and additional hair shortening (on the chin, mustache, for sideburns, and neck hair).
Today's trimmers are extremely powerful thanks to the development of blade and motor technology. Most of them can also be used for finishing hairstyles. This product is generally declared as a beard and beard trimmer.
Beard trimmer – recommendations
The choices are varied, and as we have already said, it is important to take care of your needs. Our advice is to choose quality devices with professional characteristics. Only then will you have a good beard trimmer. Here is our recommendation.
Legendary beard trimmer – the first choice of professionals
1. ANDIS G-I T-Outliner – old school professional
In the world of hairdressers and barbers, Andis T-Outliner is among the leading products. The American company Andis launched the original Outliner trimmer in 1941, as one of the first electric alternatives to the flat razor for the final styling of hair. Almost two decades later, in 1958 to be exact, the T-Outliner was invented – a system of professional knives for trimmers that has remained inviolable to this day. Due to the different mode of operation in the USA and our country, this product has been long-awaited in Europe.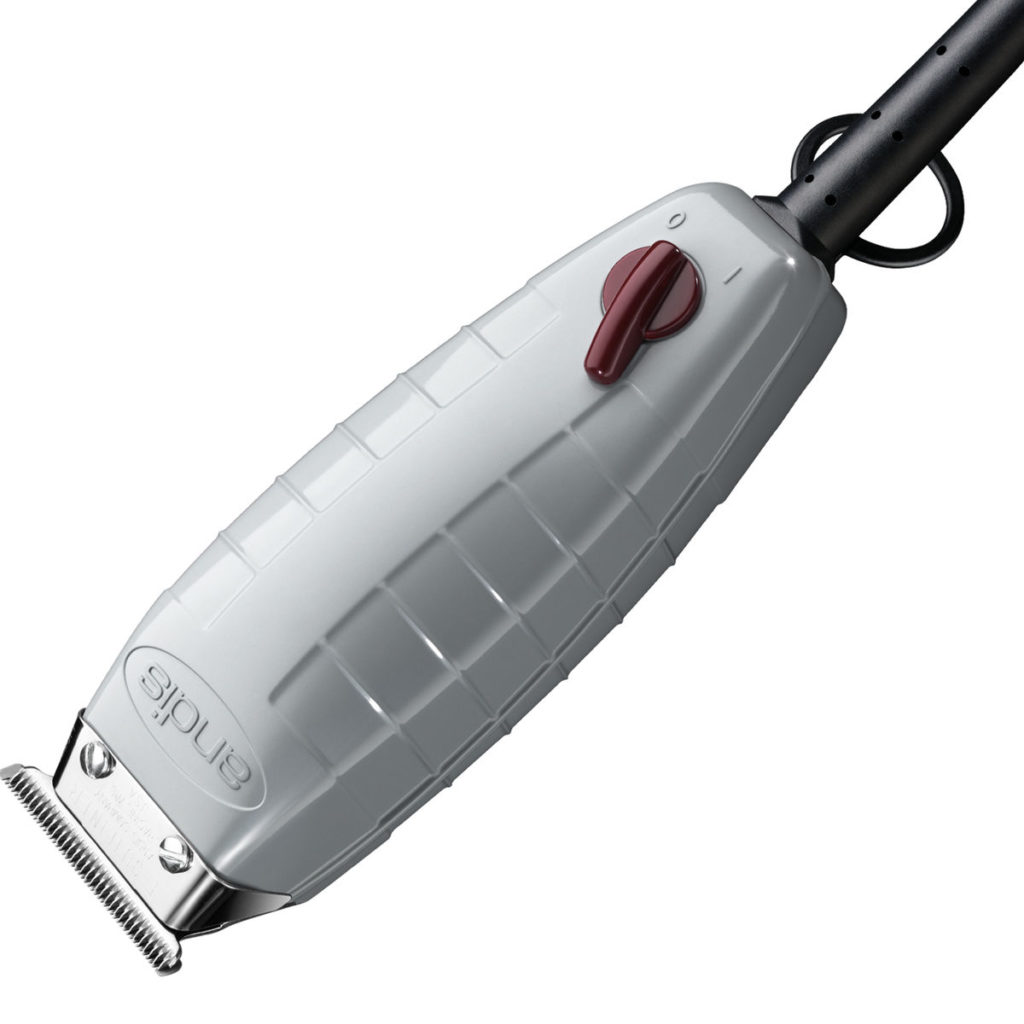 The ANDIS G-I T-Outliner trimmer with an electromagnetic motor enables very fast cutting (7,200 cuts per minute). The device is light and very quiet when working. Although it has retained the retro design, it is comfortable to hold.
This beard and hair trimmer allows for narrow cutting and is used for precise drawing of details, contours, and fine, finishing styling. It has high-quality, precise T-blades made of high-carbon steel, which stay sharp for a long time. T-shaped blades make it easier to work in hard-to-reach places (eg mustaches and the area behind the ears).
Although this device is not cordless, the length of the cable is such that it meets all professional standards. Due to the possibility of working in all modes (100-240 V, 50-60 Hz, 12 W), it is also suitable for use when traveling abroad.
2. ANDIS T-Outliner / ORL – cordless professional
As cordless technology conquered the world, it quickly spread to electric hair and beard styling devices. So today there are more and more cordless trimmers. Thanks to advances in technology, when it comes to power, cordless devices today are completely equal to those with a cable. They provide the same intensity and power when working with a full or half-empty battery. Their advantage is that they give more freedom when working because they do not have cables that would interfere with movements.
The legendary Andis T-Outliner trimmer has been modified and is now available in a cordless version. It appeared on the market in 2018 as the most powerful cordless trimmer of this manufacturer. It retains the same classic performance as the original T-Outliner, with a cordless operating system, stronger power, and an improved engine that allows for longer service life.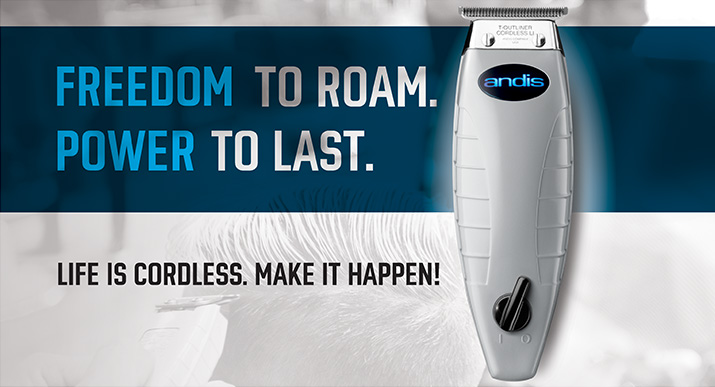 ANDIS T-Outliner / ORL is a cordless trimmer with a fast-charging lithium-ion battery that allows more than 100 minutes of continuous operation. It can work with cable and cordless. It has an extremely powerful rotary motor with more than 7,200 cuts per minute. It is an extremely light and compact trimmer, which can be used not only for styling but also for creating details on the chin and hairstyle.
The performance of this device makes it professional and irreplaceable in hairdressing and barber salons. Thanks to the adapter for charging trimmers with plugs for US, EU, AU, and ARG, this device will be your real companion in the most remote parts of the world.
If you opt for this trimmer for home use, be sure that it will serve you for years.
High-quality performance for home use
3. ANDIS SlimLine – professional characteristics for general purpose
This trimmer is designed to provide the best beard trimming experience. It's easy to use. The practical shape allows for easy holding and fits perfectly in the hand. You can use it to quickly shape your beard and mustache, as well as to remove unwanted chest hair.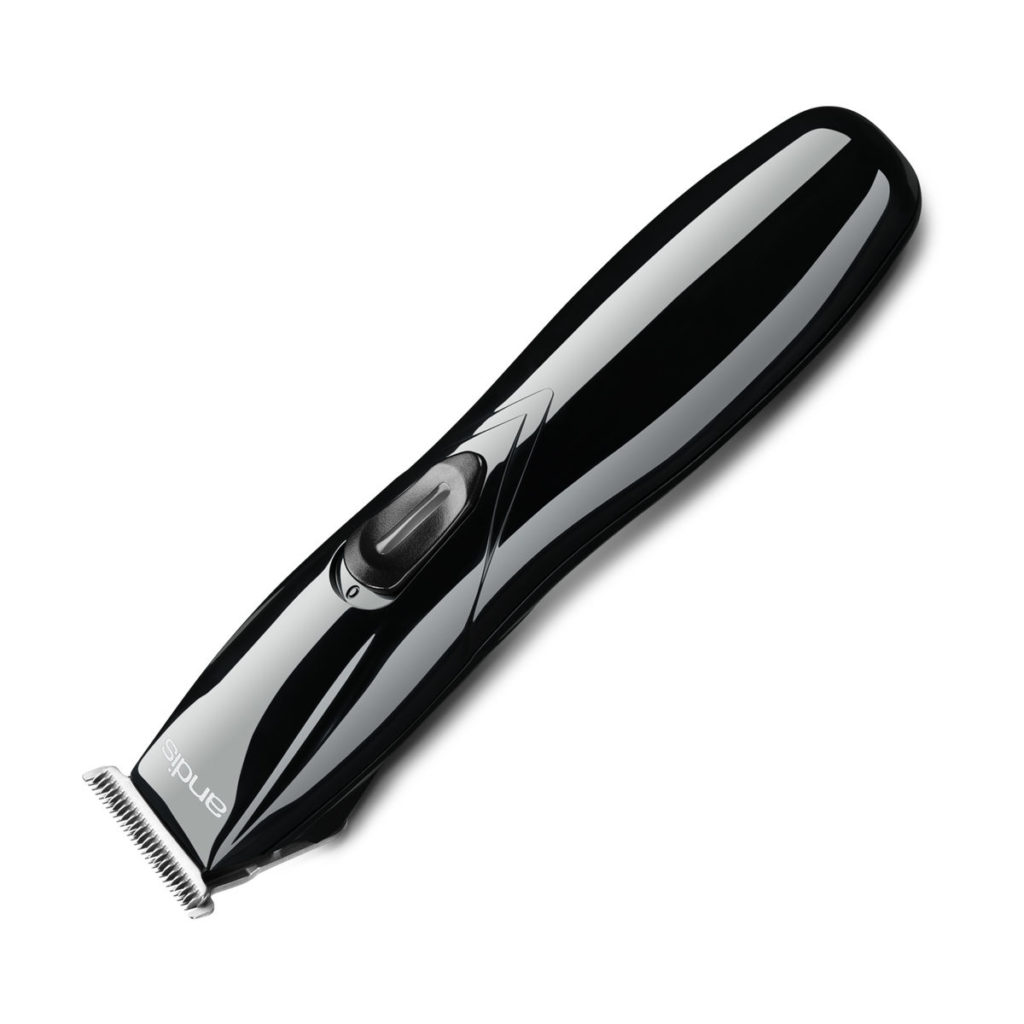 It is a cordless trimmer with a lithium-ion battery and the ability to work with and without cables. The battery charges quickly and allows for two hours of uninterrupted cordless operation. It has a powerful rotary motor and a high-quality T blade. 
The ANDIS SlimLine Pro Li / D-8 trimmer is available in two variants: chrome and plastic housing. 
4. DIVA 5in1 Cutting Edge – one device that meets all user needs
If you are looking for a quality trimmer for home use, at a better price, this is a good solution. The multi-purpose trimmer is available with five attachments: a T-blade haircut attachment, a U-blade shortening chin attachment, a detail drawing attachment, a shaving attachment, and a nose and ear hair shortening attachment.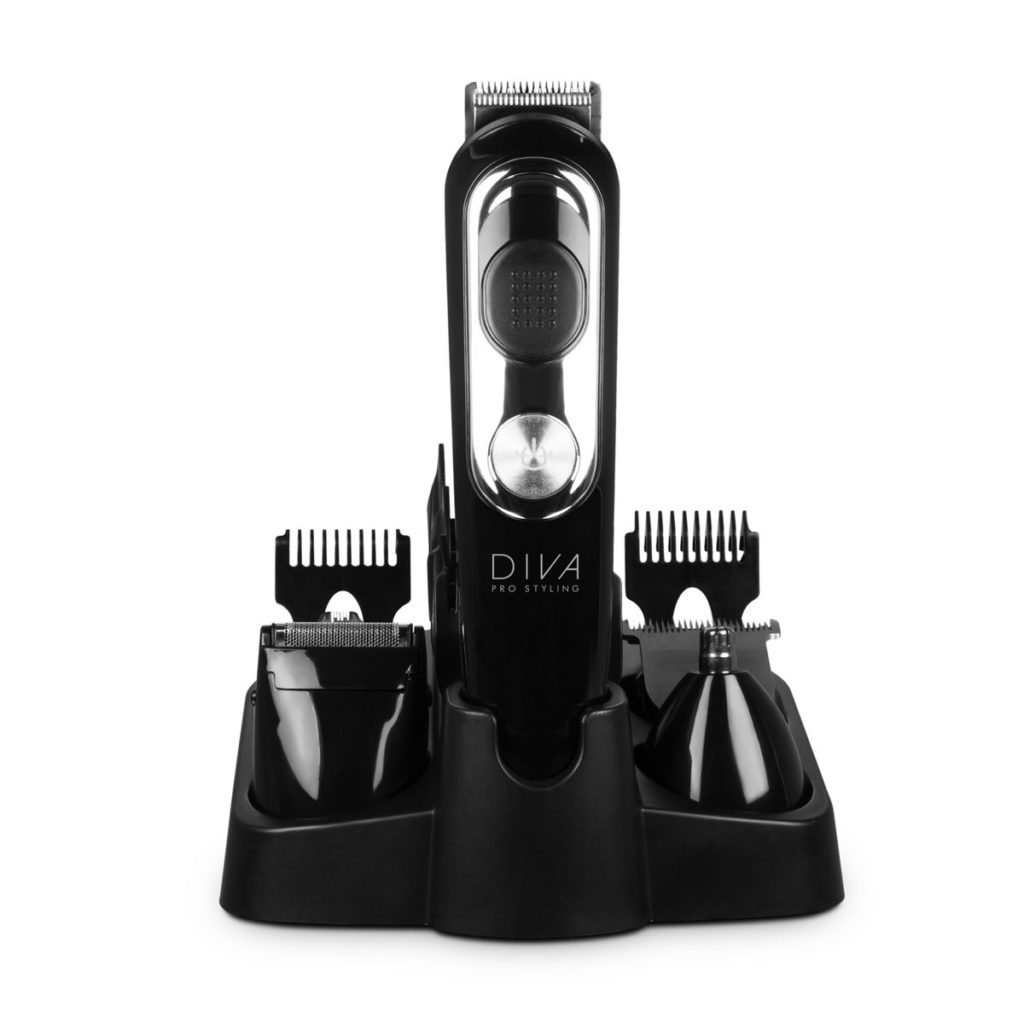 DIVA Cutting Edge 5in1 is a cordless trimmer with a Ni-MH battery with a memory effect. With these batteries, it is important to charge them only when they are completely discharged and to always charge them to the maximum. The advantage is that it can be used with and without cables. So, if your battery runs out during operation, all you have to do is plug in the device and finish trimming.
5. ANDIS Multitrim – professional trimmer for home use
The cordless hair and beard trimmer ANDIS Multitrim / CLT with T blade offers much more than meeting the needs of "ordinary" users. It is intended for shortening the hair on the neck and face (mustache, beard, and curls). The trimmer can be used with or without a cable. It is ergonomically designed, which makes it easier to use. It contains a lithium-ion battery that provides up to 90 minutes of continuous operation.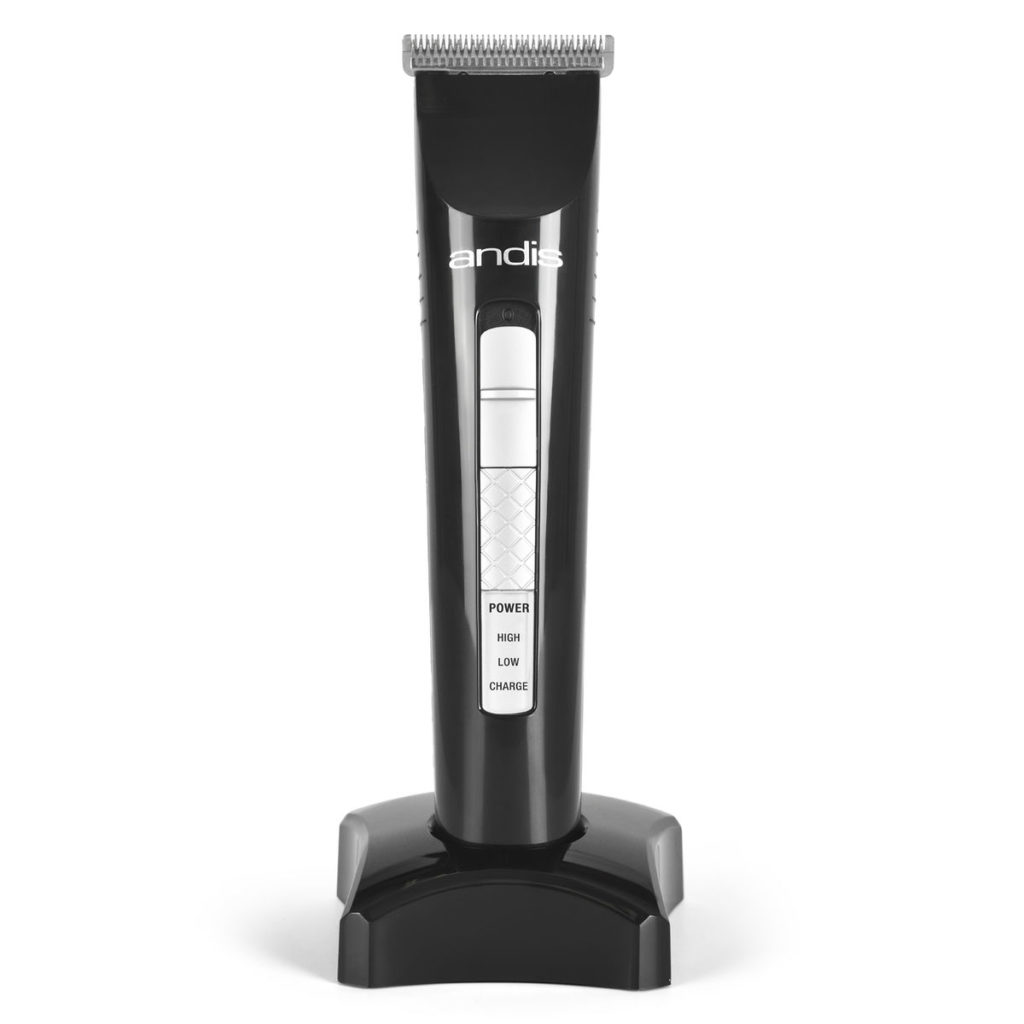 6. OSTER Finisher – hair and beard trimmer for everyday use
The OSTER Finisher trimmer with pivot motor has a lower cutting speed compared to the previously described devices, but this allows better control during operation. That is why it is a good choice for beginners. This motor is extremely powerful and suitable for trimming dry, thick, and coarse hair. It is very quiet and heats up less during operation, which ensures a long service life for the device.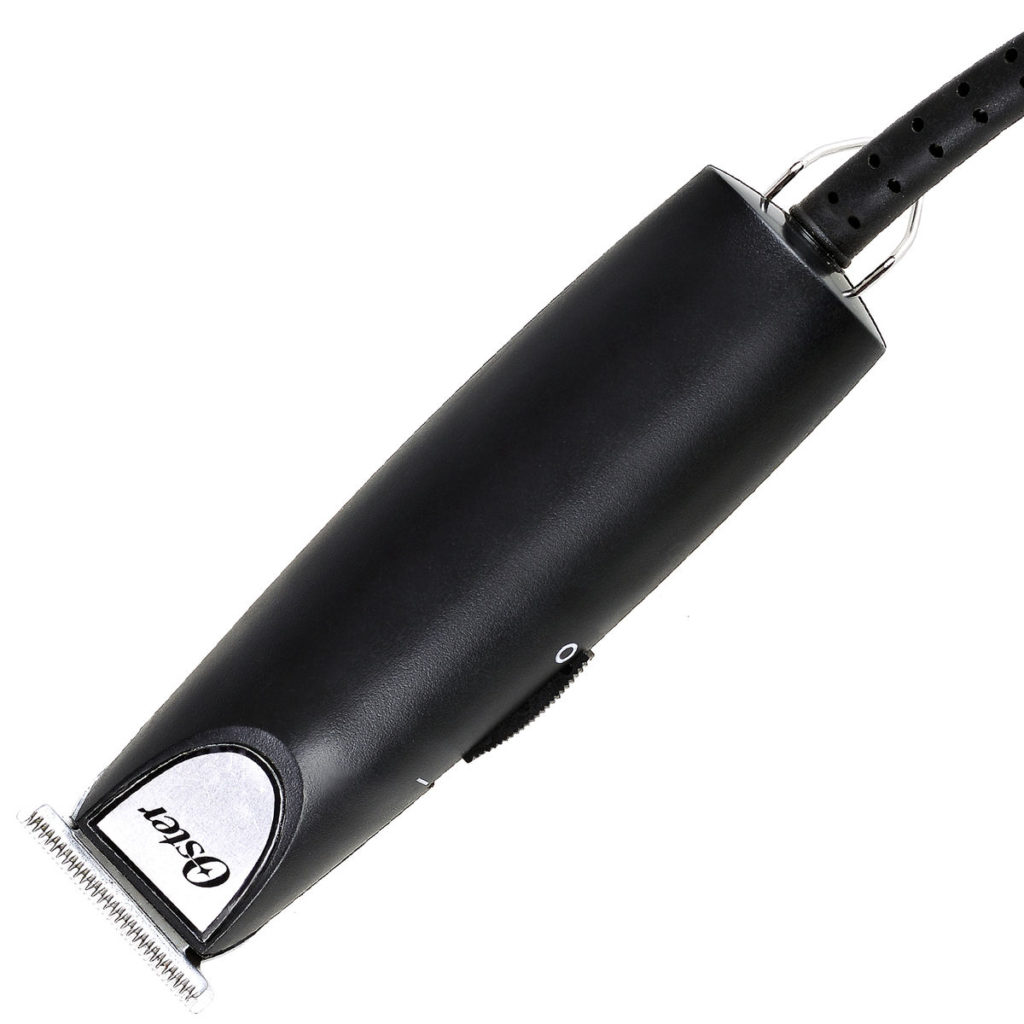 It is an old-school variant of the trimmer because it works only with a cable. Despite that, it is very easy to use and comfortable to hold. Oster is also one of the leading American brands in the field of hairdressing and barbering. So, it is a quality device that was manufactured in the USA.
This trimmer is primarily intended for finishing and creating details on the hairstyle, as well as drawing precise lines on the chin (so-called shaping). It can also be used to shorten hair on the feet.
Maintenance
Whatever beard and mustache trimmer you choose, it is important to maintain it. In addition to proper handling, regular and proper maintenance will extend the life of the appliance. After each use, it is necessary to disinfect the blades and clean the device from hairs and other dirt that accumulates on the blades and combs.
Plastic protectors and combs can be washed with soap and water, while the appliance itself is cleaned with a dry brush. Machine and hair clipper maintenance tools extend the life of the device. It is necessary to clean the blades after each haircut and then lubricate them with special oil. A brush for clipper and trimmer blades is a must-have tool for maintaining these devices.
After cleaning, it is advisable to turn on the appliance for a few seconds, to remove any remaining hairs.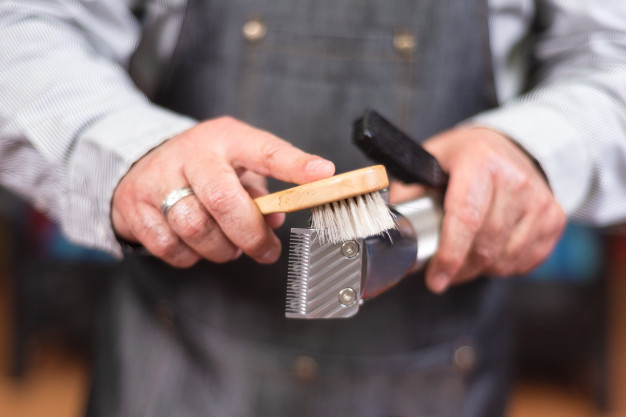 Wearing a beard has been a trend for years. The modern man is moving further and further away from the smooth, shaved face. However, a man's beard is not just a seemingly pile of hair. It must be nurtured, cut, and shaped regularly. That is why trimmers and other devices for shaping the beard are indispensable tools and accessories for personal hygiene of every modern man.
Did we help you make a decision? If you are still not sure which trimmer is right for you, visit our outlets. Consult with our sellers, explain to them what they want, and they will help you find the best trimmer for you.