Cold, wind, increased humidity, rain, fog, frost, and snow on the one hand, and dry indoor air on the other hand, dry and damage the hair. Constant change and transition from cold to warm (and vice versa), can leave negative consequences on the appearance and health of hair. That is why proper winter hair care is mandatory with the first cold days. How to avoid wrong steps – find out below.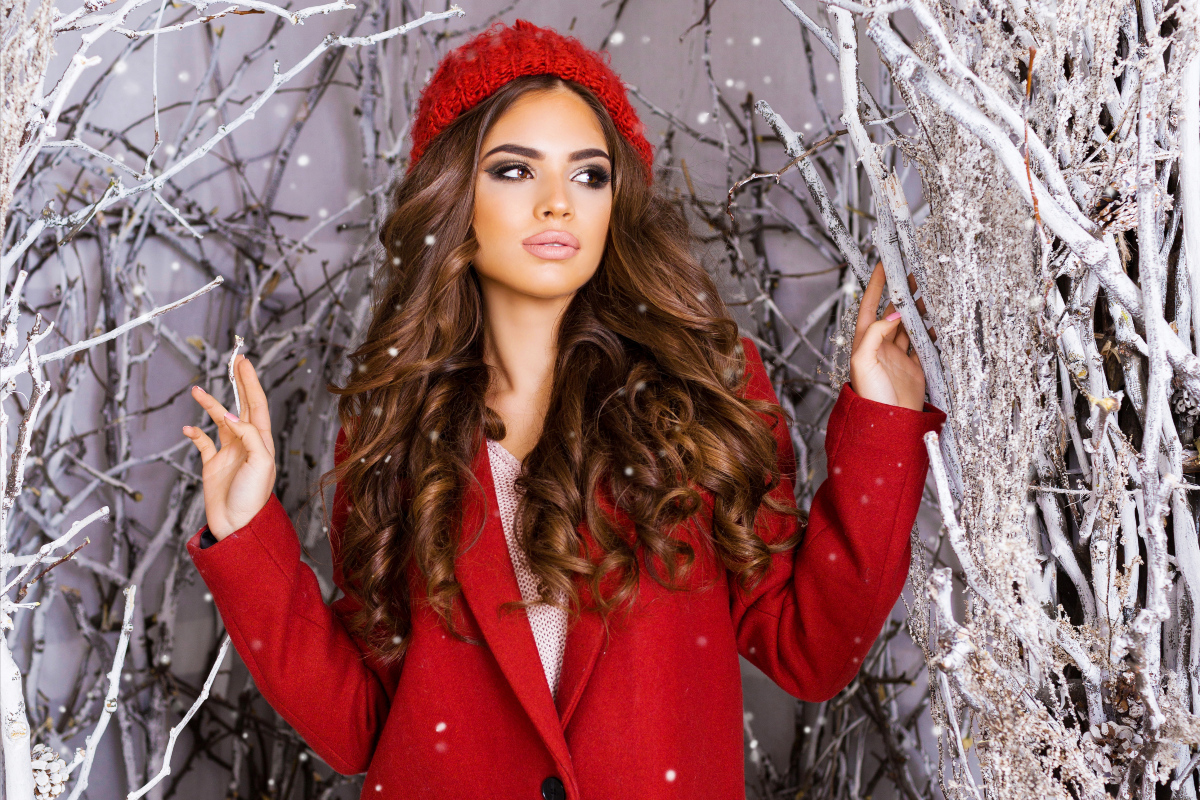 The changes of the seasons also require a change of habits related to care and hairstyling. Thus e.g. in summer you can afford the luxury of drying your hair naturally, after the usual washing. During the cold winter days, leaving the house with inadequately dried hair can cause various health problems.
What do we most often do wrong when it comes to winter hair care? Below are the answers and tips, with the use of you will be able to maintain the shine and softness of your hair during the winter and to welcome spring with healthy, shiny, and strong hair.
1. Winter hair care begins in winter 
This is the first misconception of many. Winter hair care does not start with the first days of winter, but much earlier. Already with the appearance of the first cold, autumn days, it is necessary to intensify the treatments of deep hydration and protection of the hair from harmful external influences. When it comes to hair care, applying certain treatments once a year is not the best option.
It is necessary to take care of the appearance and health of the hair daily. If you properly care for your hair throughout the year and prepare it for a cold day in time, you will not welcome spring with blooming ends.
2. Washing hair every day
Avoid washing your hair too often on winter days. In addition to unfavorable weather conditions, washing your hair too often on winter days can also lead to additional drying. Limit this activity to two to three times a week. If you have problems with increased sebum secretion and hair that gets oily quickly, use a dry shampoo if necessary between two consecutive washes. In this way, you will refresh your hair, give it volume, a neat look, and a pleasant scent.
Proper winter hair care may require a change in the cosmetics you normally use. Choose a shampoo that additionally hydrates and moisturizes the hair and should be free of harmful sulfates and parabens. Also, once a week, nourish your hair with a protein mask and be sure to use a conditioner after each wash. This way you will prevent the appearance of tangled strands, drying, and hair breakage.
If you have normal or coarse hair, our suggestion is to choose Macadamia Oil-Infused Nourishing Repair products for hair reconstruction. They are enriched with a mixture of macadamia, argan, avocado, and hazelnut oils, which nourish, hydrate, and strengthen hair. With regular use, you will avoid the appearance of cracked ends, and your hair will quickly regain its natural shine.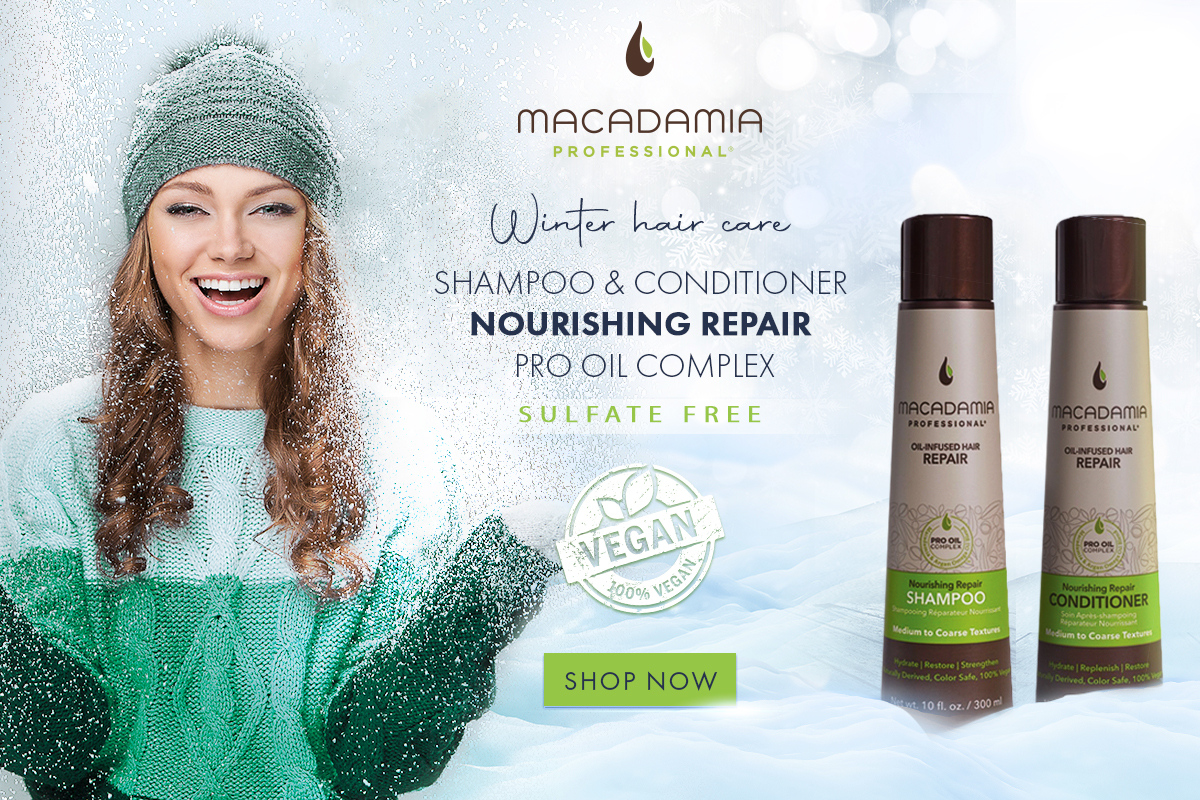 3. Protecting your hair with clothes
This can be a good decision if there is no other way to protect your hair from harsh external influences while using natural materials. Otherwise, this is another very common mistake we make.
The materials from which sweaters, scarves, hats and other, winter clothing items are made, can additionally damage the hair. Synthetic fibers in particular, because in contact with the hair, when taking off and putting on clothes, there is friction and the appearance of electricity. You will admit, it has happened to you several times that your hair gets electrified after taking off your hat, scarf, turtleneck, or sweater. Electrified hair is easier to tangle, tear and break, which further disrupts the hair structure.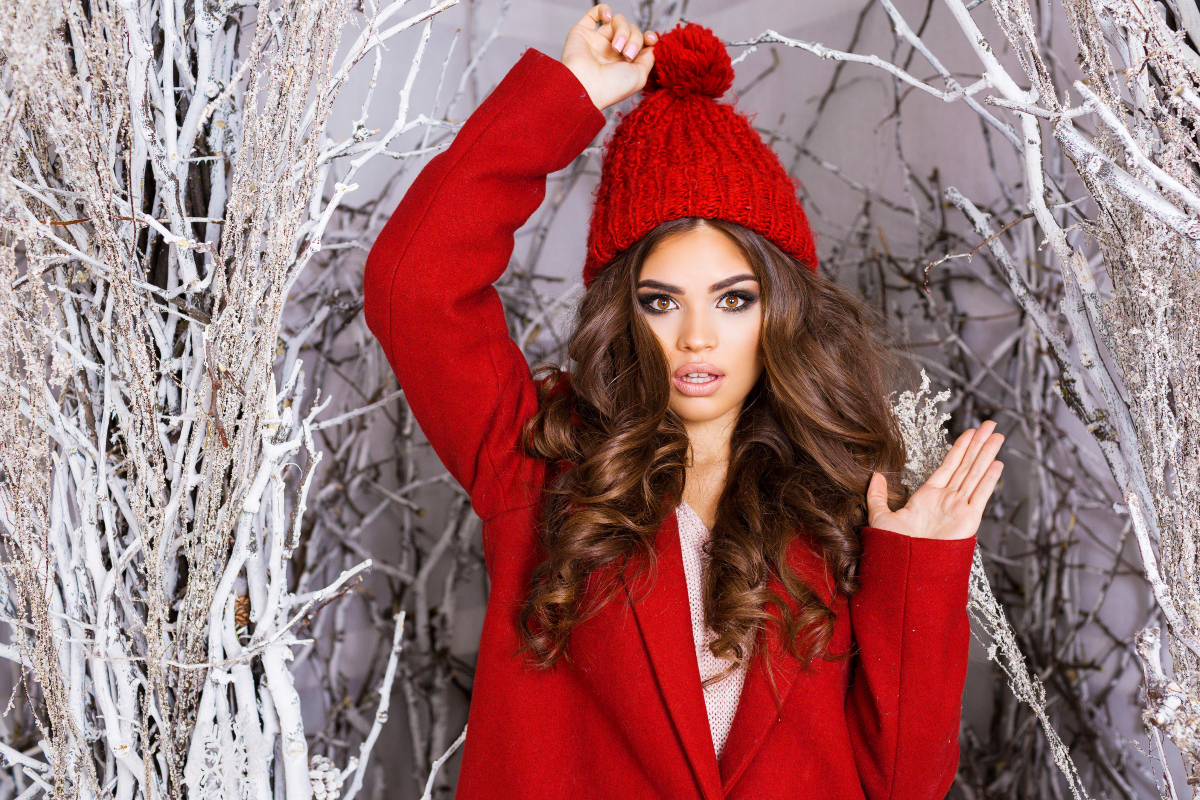 What is the alternative?
If you go out in windy and humid weather, it would not be bad to protect your hair with a silk scarf or hat, or a hat that has a silk lining. This natural material will not harm the hair and will protect it from harmful particles from the air that the hair absorbs together with water drops.
If you still can't imagine leaving the house without your favorite item of clothing, even though it is made of synthetic material, protect your hair with an appropriate anti-frizz product before dressing up. Our recommendation is Hask Biotin Boost hair spray with 5 in 1 effect:
Prevents the appearance of electricity and has an anti-frizz effect;

Allows easy combing;

Prevents damage and breakage of hair;

Protects hair from overheating when styling with heating products;

It gives it extra shine and volume.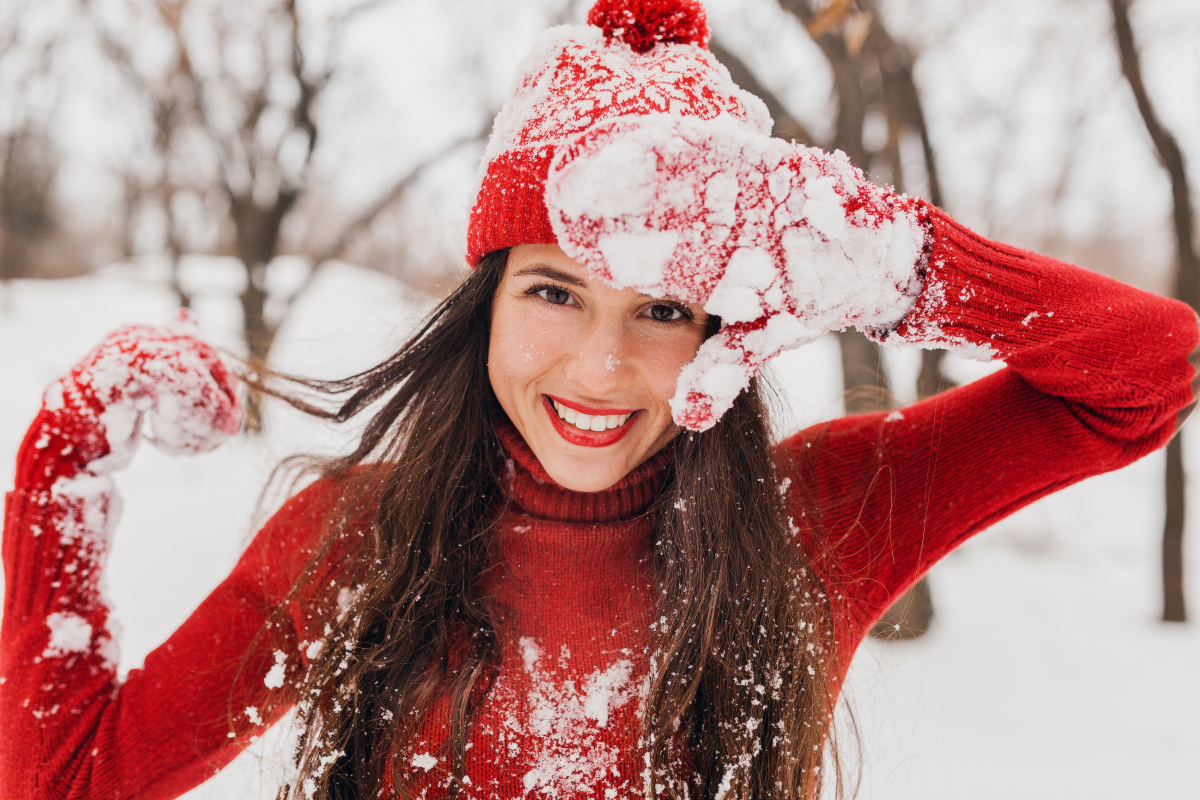 Fog, rain, snow, wind, smog… all these atmospheric phenomena can negatively affect the hair. It has a great ability to absorb water and that is why in winter conditions, the hairstyle often changes, and hairs appear that "protrude" on all sides. It often happens that freshly styled hair takes on a messy look and "curls" due to increased humidity. All this can be avoided or at least greatly mitigated, by applying all the rules of hair care.
Winter is for many the most beautiful seasons. If you are among them, do not let poor hair care prevent you from enjoying all the joys of the snow. With proper protection of your hair from negative external influences, you can afford to snowball, sled, and roll in the snow.