French nails are still one of the most popular manicure techniques today. Women all over the world adore them because of their simplicity, uniqueness, and beautiful appearance.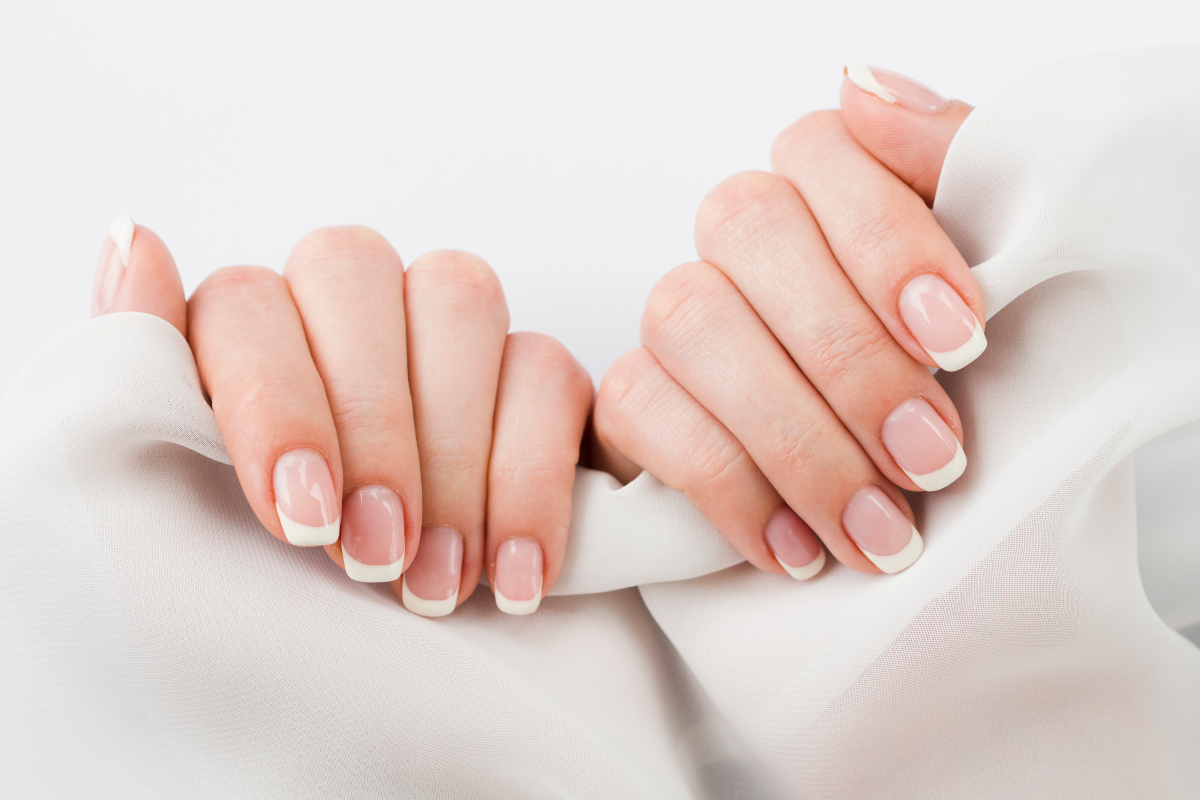 Although known as the "French manicure", French nails were created in 1975 in the United States, for film industry needs.
How Did the French Nails Originate
This type of manicure was invented by Jeff Pink, who was given the task by the Hollywood director to design a nail polish color that would fit well with any change in the costumes of the actresses. So, the manicure was supposed to match the style and color of each dress.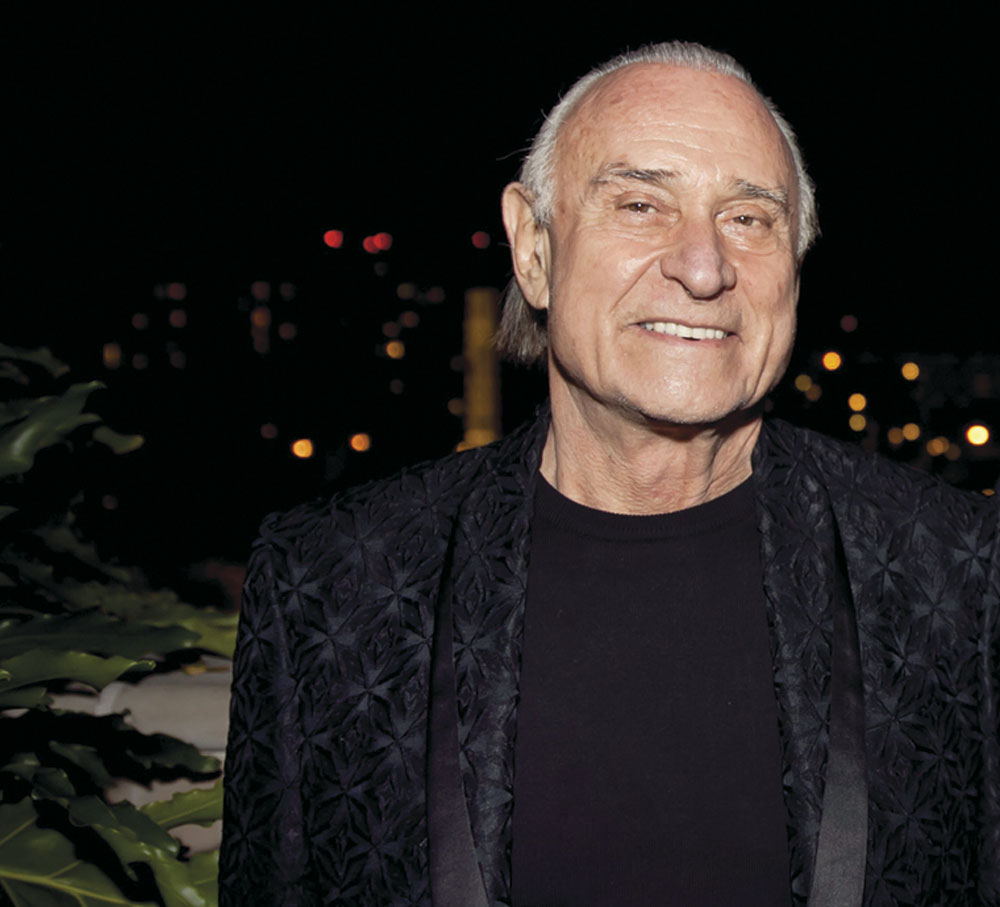 There were no UV and LED fast drying techniques in that period, which shortened the time required for a manicure. Every change of dress required a change of nail polish, additional polishing, and nail treatment. All this slows down the filming process. The time spent with the film crew waiting for a manicure meant an increase in shooting costs because the film production process had to stop.
Although red and brown nail polishes were dominant at the time, Jeff Pink wanted to achieve a natural and clean nail look. For that, he used beige, pink and pink shades for most of the nail plate, and he chose white for the tip of the nail. He called his invention the Natural look. The director who hired him said that he should win an Oscar for that because he saved a lot of money for the film industry.
This manicure has become global thanks to a fashion show in Paris. Pink has introduced a natural nail look to the catwalks. Models who had to change their clothes, much more than actresses, immediately fell in love with this kind of manicure. Upon his return to the United States, Jeff Pink decided to change the name of his invention "natural look" to a sound name and called it a French manicure.
Precisely because of that name, people usually think that it is a French invention, not an American one.
Why Is the French Manicure so Popular
Immediately after he appeared on the catwalks, public figures fell in love with this manicure. "French fever" soon spread to "ordinary" women around the world.
Despite being almost half a century old, French nails have never gone out of fashion, because they are timeless. These are just some of the reasons for their global popularity:
French manicure is

universal

. It fits everyone well and goes well with every shape and length of the nail and every complexion and skin color. No woman will make a mistake if she opts for a manicure like this.

A neutral and natural look

is achieved thanks to this painting technique. That is why women who are not fans of bright colors like French, as well as those who, for professional reasons, should not have conspicuous nails.

French nails are extremely

neat

and give the impression of well-groomed hands. This sends the message that the person wearing them is very meticulous because he has "clean nails".

With a "French manicure", nails will always be

stylized

, because "French" is synonymous with

elegance

.

Many women do not change this manicure for years, because French nails are

classic

and will never go out of fashion.

They fit into any style

, wardrobe, hairstyle, and makeup. They look good on every woman, regardless of age, occupation, or social status.

French manicure is wearable in all situations because it is

simple and unobtrusive

. This manicure is suitable for all events; from everyday to special occasions.

Many of us opt for this kind of manicure on festive occasions, because the nails look

gentle and romantic

. That is why French nails are a very common choice for a wedding.

French is an ideal

"summer manicure"

because, with it, the nails are especially pronounced on tanned skin. Women often choose French for toenails as well.
Classic White French Nails
The original idea of the creator of this technique is that the nails always look clean, tidy and that they go well with any clothing combination. That is why the role of a French manicure is to simulate the natural look of a nail.
Painting Process
As with any manicure, this one requires preparation and regular nail care. With the advice of experts, your nails will also look beautiful and well-groomed.
For varnishing with the classic French technique, the following are used: light pink or beige color for the entire surface of the nail and intense white varnish for the tips.
First, apply a base, then a white line on the tip of the nail, and only then pink or other neutral nail polish on the entire surface of the nail plate. For shine and extended varnish duration, a topcoat is applied at the end. It is important to have a "calm" hand and a little skill in drawing a white line because a French manicure is a symbol of neatness. French manicure plates can make the line drawing job much easier. Stains and irregular lines are not allowed. To eliminate small mistakes, we suggest using a concealer pen. 
Modern French Nails
Many women adore the classic French manicure. For those who find it too ordinary, nail artists have figured out how to make French nails look more interesting and irresistible. That is why today we have different versions of the French manicure that break the monotony:
French colored nails;

French nails with zircons;

Reverse French;

French nails with sequins;

French nails in a combination of matte and glossy top coat.
Who says a coat has to be a white line with clear polish? New ideas can give a completely different dimension to the French manicure.
For starters, on the tip of the nail you can, instead of white, draw a line in your favorite color. If you are not skilled enough, we advise you to practice with nail polishes that have thin brushes, such as nail art polish CLARISSA.
Although the coat is recognizable by the white thin line on the tip of the nail, its modifications are becoming increasingly popular today. Starting from changing the color, shape, and thickness of the line, all the way to more demanding techniques of decorating and painting nails.
It is also allowed to draw several lines of different colors. For example, darker purple at the tip of the nail, and lighter right next to it. Effective and different, it is still a French painting technique. 
Contemporary French Nails – Ideas
With the advent of fast-drying nail polish techniques, the French manicure has experienced a complete reversal. Upgrading nails, pouring, and strengthening with gel contributed to the appearance of more creative manicures.
A completely new and different French manicure does not contain white color at all. For an original look, combine your favorite shades on the tips of your nails with the so-called camouflage gel, as well as different geometric shapes and patterns, and you will get unique nail art. Nails like this will surely attract attention and curious glances.
Also, combinations of any two colors are allowed. It's all a matter of personal choice and affinity
Beauticians are always trying to transfer new beauty trends to manicures. That's how the "reverse French" appeared a few years ago. Instead of a white line on the tip of the nail, this technique involves applying a thin line on the root of the nail, along the cuticle itself. For a more effective look, we suggest using nail glitters or paint that already contains sequins.
A reversed French manicure will also look beautiful if you decorate your nails with Swarovski crystals or zircons, which will add an extra dose of romance and elegance to your manicure. A very popular variant of the reverse French manicure is Moon french.
Ombre nails, baby boomers in a French manner, are becoming increasingly popular. All color combinations are allowed.
Nail stylists have come up with countless innovative and creative ideas, so it is almost impossible to decide on just a few. Once you enter the realm of French, you will want to have different nails every day, because there is an unlimited number of combinations. Choose your favorite, show your creativity and share your "French experiences" with us.
French nails have been loved for years because they are discreet and effective. Manicures have deservedly ruled the world for almost half a century!