Hair Waves in hair are seductive, elegant, gentle and romantic. They give each hair extra volume and a dose of glamour. They look beautiful on both short and long hair, and they fit well with everyone`s style.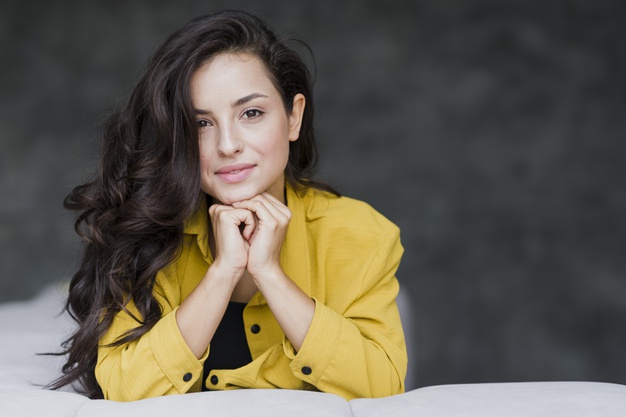 How Do You Get Waves in Your Hair
A lot of women with straight hair want to have, at least sometimes, gorgeous curls. If you are one of them, know that there is more than one way to do your hair. Small or large waves in the hair, thick or loose curls that naturally fall down the back – anything is possible.
Here are five tips on how to create seductive waves yourself in a simple and fast way. Which way you decide, depends on the length and characteristics of the hair, the time you can take to make a hairstyle, but also on your skills.
1. Hair-Dryer Brushes That Make Your Hair Look Wavy
Blow-drying is for a reason the most popular treatment in hair salons. After this treatment, the hair gains more volume and shine, regardless of whether you straighten or twist it.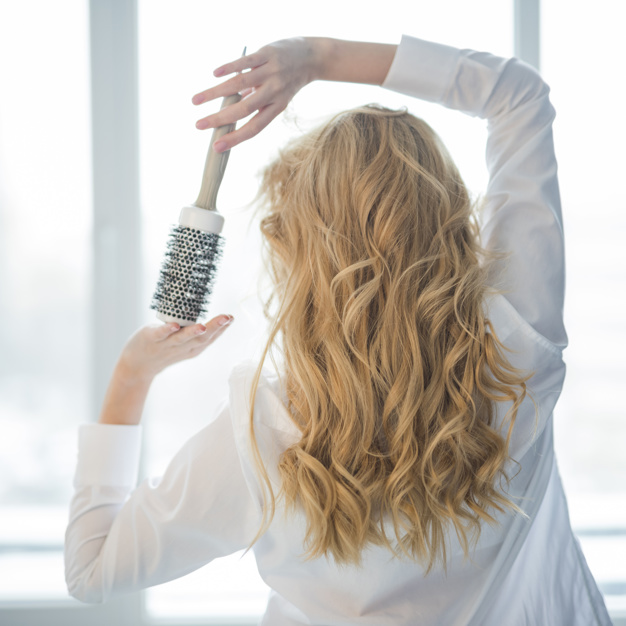 Are you familiar with a round brush for blow-drying? Why wouldn't you try something different? If you have skillful hand movements, it is time to gain a new blow-drying experience.
Styling Square Hair Brushes are recently available in our range in three sizes (20, 30 and 45 mm). The specific shape and rectangular cross section make them especially suitable for curling long hair and creating a wavy hairstyle. Different widths of the brush body enable the formation of narrower and wider curls.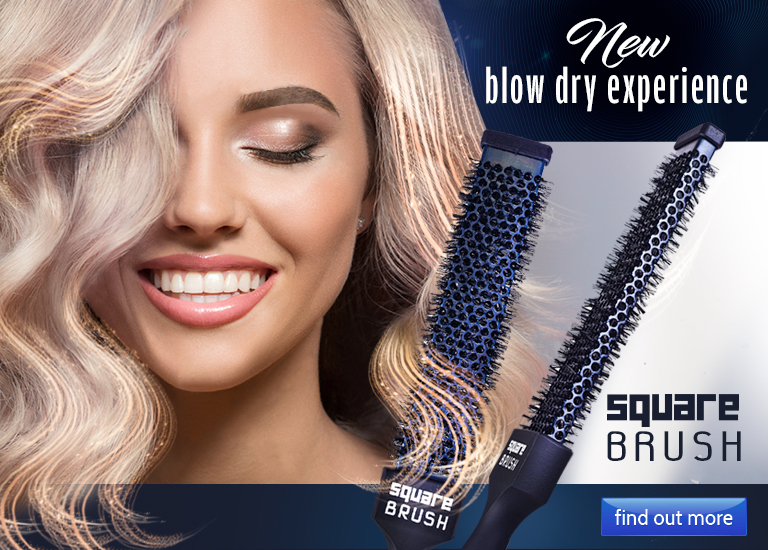 You will need a little more time for this hairstyle, but the effort pays off in the end. If you have coarse hair that is difficult to curl, apply a hairspray after blow-drying, so that it lasts longer.
2. Curling Wand for a Natural Curl Look
You can also make beautifully shaped curls with a hair device. Regardless of whether your hair is step cut or straight, with a hair curler you will quickly and easily get the desired hair style. A styler consists of a tube that is heated whilst a lock of hair is wrapped around it. Thanks to the heat, the hair becomes wavy and regular curls are formed. What the final effect will be depends on the size and shape of the tube.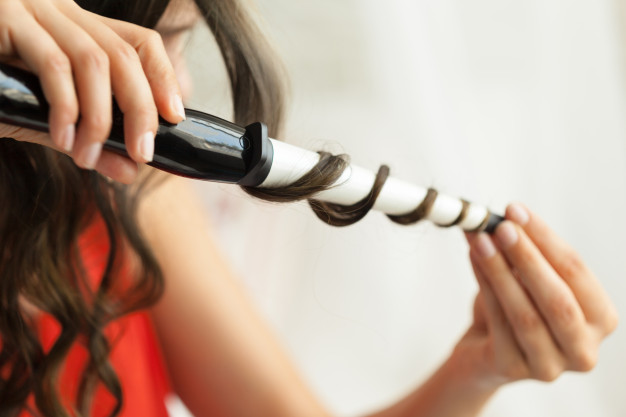 For a natural curl look, choose the HAIR WAND CURLER LABOR PRO. First, comb the strand well, and then wrap it around the curler tube. With this device, you will quickly and easily make curls on short, but also extremely long hair.
3. Loose Curls with a Flat Plate Straightener
Almost every girl or a woman has and knows how to use the hair straightener. Although it is most often used for straightening hair, this device can also be used to create curls and soft waves. This is one of the fastest ways you can curl short or medium length hair yourself. Choose a straightener that has a so-called floating plates and rounded ends, to make the hair curling easier. Our proposal is INFINITY Nature Line Hair Straightener with floating ceramic plates and MCH heater, which enables fast heating and constant maintenance of the desired temperature.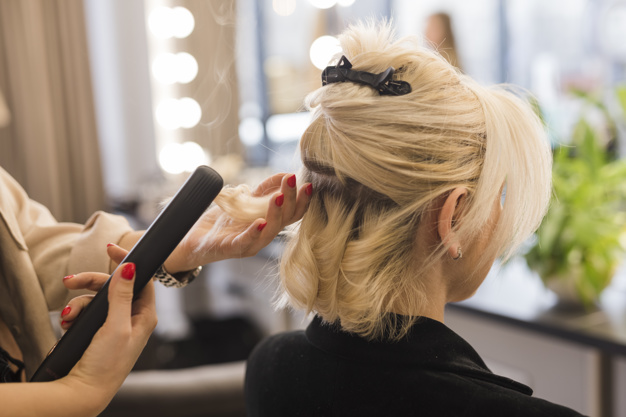 The most important thing is to use the straightener on completely dry and well-combed hair. Hairdressers advise that you first wrap the upper part of the lock of hair over the outer part of the straightener, and then pull the remaining part of the lock between the plates. Then you should pull the straightener down with a straight stroke, without stopping. That way, you will get soft waves in your hair.
4. See Waves in the Hair
If you want a unique and creative solution, we suggest you try a hair straightener with corrugated or zigzag plates.
To achieve the effect of "broken hair", try the LABOR PRO Multi Wave Hair Straightener with specially created plates. This device has the ability to adjust the depth of the wave, so you can have a different hairstyle each time. The hair straightener is suitable for use on all hair lengths. If you do not have time to style your entire hair, pass the straightener through a few outer strands and you will have a hairstyle ready for day and night out.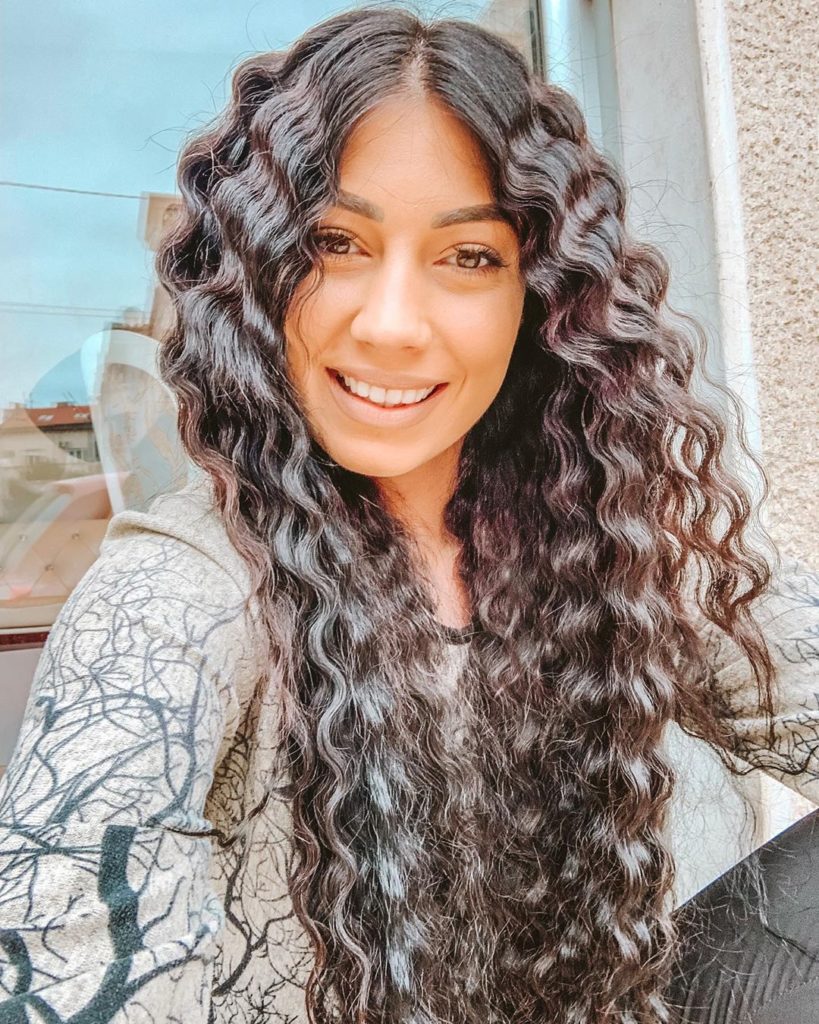 5. Waves in the Hair with Curlers
If you want to create waves in your hair without heat, use hair curlers. Wavy hair styling with this hairdressing accessory requires a little more time, but the end result will justify every second. Before using the curler, apply a styling product to the hair, such as hair mousse.
It is best to curl your hair in the evening and sleep like that. Our recommendation is to use a sponge or twister curlers in that case, so that you do not get disturbed during sleep. In the morning, you will have beautiful curls, which you can comb to achieve gentle waves or additionally strengthen them with hairspray.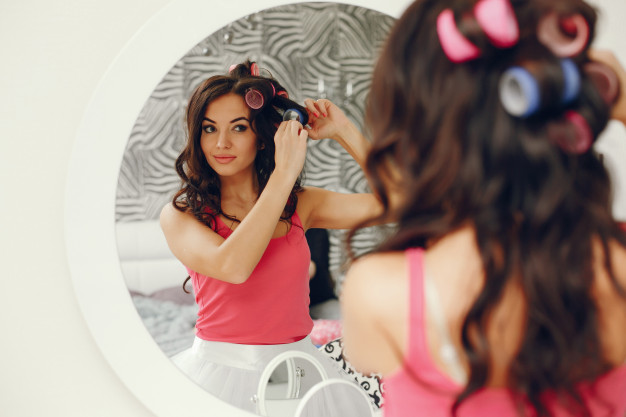 How do you make waves in your hair? Try fast hair curling techniques and write to us your experiences in the comments.