Micellar water cleanses the face skin, removes very easily makeup and oily residues of the skin protection products against UV radiation (SPF). These are not the only reasons why it is at the very top of the list of the most popular products for facial care and cleansing.
Photo models, professional makeup artists and TV stars surely have something in common – micellar water. Why it is so popular and how to use it correctly – find out below.
Everything You Wanted to Know
Micellar water has been sold in pharmacies and drugstores throughout France for decades, from where the secret of well-groomed skin has been transmitted to the whole world. This gentle, yet powerful cleanser, quickly won the hearts of all makeup lovers. In the world of care and beautification, it arrived "at the big door" at the end of the last century. Micellar water was first used by makeup artists and models due to the nature of their work.
Although it looks like ordinary water, its ingredients are so perfected that micellar water effectively removes all impurities from the face, even waterproof makeup. Thanks to its molecules, the makeup is completely removed. It is enough to apply a few drops on a cotton pad and wipe the face with it, without rubbing the skin too hard.
What Is Micellar Water
It is a combination of purified water, moisturizing ingredients and a small concentration of a mild surfactant, or solvent. Solvent molecules bind to impurities and makeup, creating microscopic spheres, called micelles, that act as a magnet for dirt and oils. When you pass a cotton ball soaked in micellar water over your face, the micelles are practically attracted. They remove makeup, excess sebum and impurities from your skin.
What makes this product different from other preparations used for the same purpose is that its molecules which remove impurities (surfactants) are organized into micelles (spheres). Lipophilic parts dissolve fat, while being inside those micelles, and the hydrophilic ones outside. In this way, the micelles act extremely gently when cleaning the face. Furthermore, they effectively remove even waterproof makeup from sensitive skin.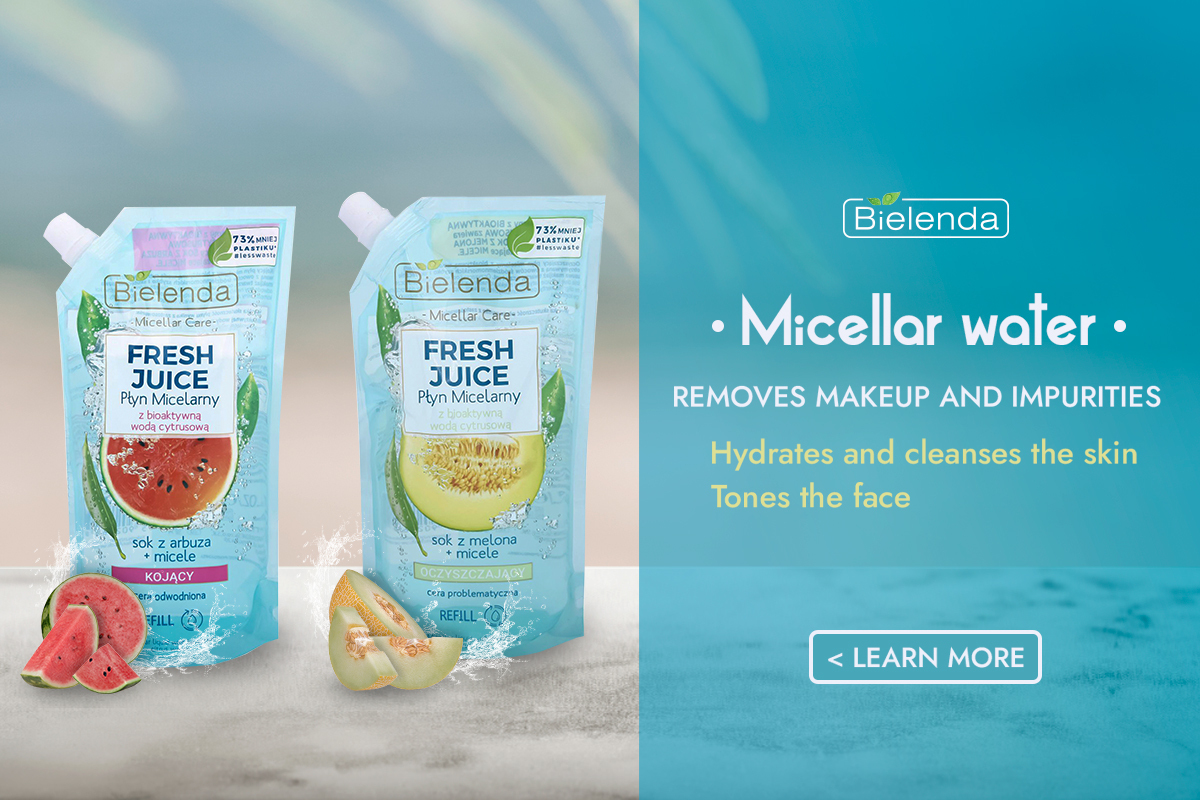 When something is declared as "miraculous" as a rule, conflicting views also appear. Many call this agent ordinary water and compare it to a classic soap. Unlike micellar water, the soap consists of fatty acid salts that dry out and irritate the skin. In contrast, it could be said of micellar water to nourish and hydrate the skin. It does not contain soap, alcohol, dyes, or parabens. Micellar water is great for all skin types, as it does not cause irritation. It is especially suitable for people with acne-prone skin, as it doesn´t dry out the skin and doesn´t clog pores. It can be used for:
facial cleansing;
makeup removal;
removal of SPF products.
How to Use Micellar Water
Using micellar water, cleaning and removing makeup is very easy. There are no more excuses when it comes to removing makeup before bed. Your skin will be clean, without too much rubbing and pain with this product.
It is necessary to apply a small amount of product on a cotton pad or cotton wool. Impurities, even waterproof makeup, will vanish quickly. Experienced dermatologists advise washing the face with water or applying a light facial cleanser after using the micellar water.
Why Should You Use Micellar Water
Although you have been using a tried and tested good product for cleansing your face for years, it is time to try micellar water. In addition to removing all the dirt from the face, it does not dry out or irritate the skin. It removes even deep impurities, which ordinary face cleansing gels cannot reach, because they collect deep in the pores. That is why micellar water should be the first choice for cleaning sensitive facial skin.
Soaps, gels and facial cleansing milk, no matter how advanced they are, also remove natural oils from the skin, which are there for a reason, to keep our skin in balance. When these oils are removed, the skin produces even more oil and sebum to compensate for what it needs to function properly. This is precisely where the secret of micellar water is hidden. It does not disturb the natural balance of our facial skin. In contrast, it helps to create a thin barrier between the skin and negative external influences.
Micellar water is actually the best "soap" for cleaning that you can imagine, but without drying the skin and feeling tight after use. It "wipes off" impurities from the face, creates a thin film on the skin, and after applying this product, the skin becomes smooth, hydrated, and most importantly, clean.
An additional reason why more and more people use micellar water is that, unlike gels, foams and milks, it lasts much longer. In this way, one bottle will last at least two to three months, with daily use.
Which Is the Best
Today on the market, you can find micellar water adapted to different skin types. There are also products with additional, nourishing and anti-aging active ingredients such as hyaluronic acid, vitamin C, collagen… Furthermore, there are solutions, lotions and similar preparations with the addition of micellar water, which, in addition to cleansing the skin, help it retain moisture, elasticity and radiance.
Newer formulas of this increasingly appreciated product also contain surfactants, which enable the creation of foam and more efficient melting of fats. All this can sound confusing, but there is only one answer to the question of which is the best micellar water.
The best micellar water is the one that is designed for your skin type, whether you have oily, dry, combination or normal skin. When shopping, pay attention to what is written on the package or consult with sellers to easily find the right product.
Opinion of Dermatologists and Ophthalmologists
Micellar water is the choice of all dermatologists and ophthalmologists for several reasons. It gently removes makeup, facial dirt and impurities, without rubbing, additional drying and disrupting the natural balance of oils on our face. After applying, the skin remains soft, hydrated and protected. Ophthalmologists say that there is no harmful effect on the area around the eyes. It is suitable for all skin types, even the most sensitive. It does not close the pores and does not lead to the formation of inflammatory processes on the skin. It cleans the skin around the eyes, lips and the whole face, equally well.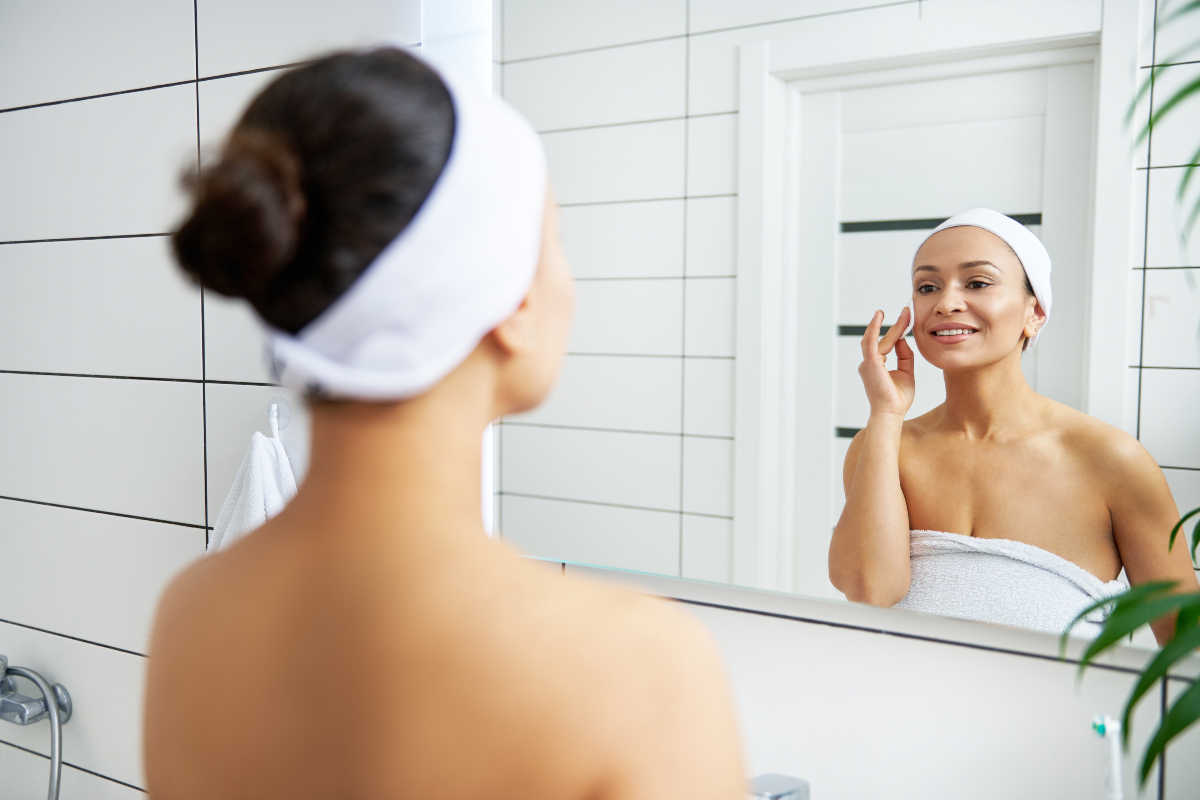 We would love to hear what you think of this product. Is it your first choice for removing makeup and why? If you have not found the best one yet, tell us in the comments what your skin type is. We shall be happy to give you a product recommendation.