Hair hydration is the basis for a healthy and beautiful look and everyone needs. Groomed hair has always been a symbol of beauty. Whether it is thin or thick, straight or curly, dry or greasy, dyed or untreated – hair needs regular hydration.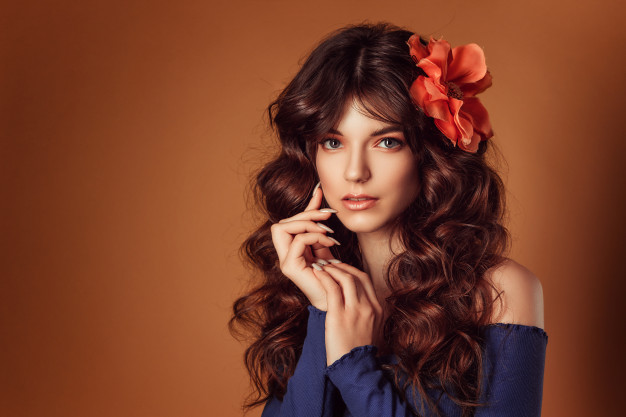 If it is not well kept, it will become rough and brittle after a while. Dry, dehydrated hair has no shine and does not look attractive. Read how to properly care for your hair.
Why Does Hair Become Dry
You will easily recognize dehydrated hair. It is extremely dry and damaged, it does not look nice and it is rough to the touch – all the unevenness on the hair can be felt under the fingers. This process does not take place overnight, but occurs due to inadequate treatments or long-term absence of any care. Unhealthy life habits: wrong diet, cigarette consumption, lack of physical activity, etc., also affect the quality of hair. Dehydration can occur for several reasons. Natural hair starts to dry and lose its shine over time, even if it has not been treated with chemicals (dyes, blanches…).
Hair that is not exposed to constant styling with devices such as hair straighteners and curlers, can also become dry due to various external influences (wind, sun, cold) and other factors. That is why it is important to use appropriate moisturizing preparations, which will nourish the hair and prevent it from drying out. Otherwise, your hair may become coarse and dry like straw.
Hair Hydration at Home
Professional hair hydration treatments are performed in all serious hair salons, but they can be very expensive. With adequate products and a proper application, the effects will be successful at home. Beautiful hair has no price, so enrich your hair care collection with appropriate preparations. Choose professional products that will give the best results.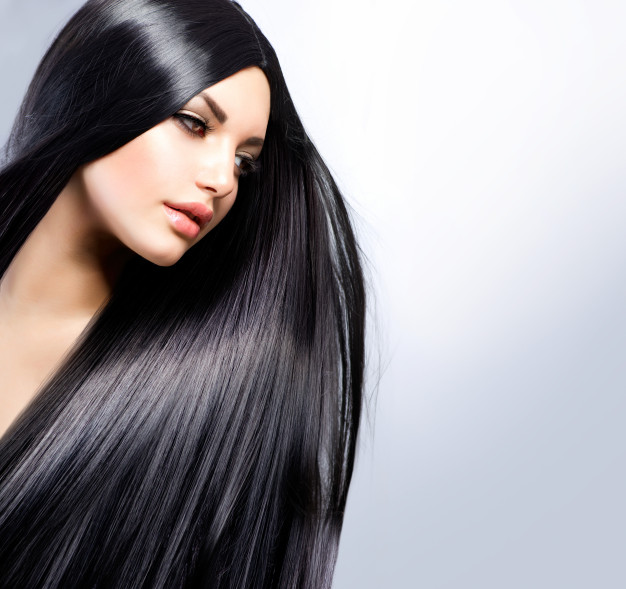 The hydration process is not complicated and can be applied every time you wash your hair. It is only necessary to choose the right products:
Hydrating shampoo that will impeccably cleanse the hair and scalp;
Mask that will additionally nourish the hair and provide it with the necessary hydration;
Balm that will close the hair cuticles and prevent the loss of moisture.
Which Products Are Good for My Hair
Dry and lifeless hair can regain shine with regular use of products intended for its hydration. To begin with, the most important thing is to avoid shampoos that additionally dry the hair. Our recommendation is: sulfate-free shampoo for hydrating hair with macadamia oil HAIR CHEMIST. It is suitable for all hair types. Thanks to its composition, it hydrates and restores weakened hair and protects it from negative external influences.
The most difficult thing is to choose the right mask. It is important that this product contains vitamins and proteins that will nourish the hair. The moisturizing mask, among other things, contains oils such as coconut, macadamia and argan, which soften the hair and provide additional moisture. We advise you to try the mask for hair reconstruction with HAIR CHEMIST macadamia oil, which penetrates deep into the hair, nourishes and makes it elastic.
Conditioner or balm should be used every time you wash hair. This product is applied in small quantities, only on the ends of the hair. Hair moisturizing balm with macadamia oil without sulfate HAIR CHEMIST is intended for the reconstruction of dry and damaged hair. Thanks to argan oil, it hydrates and protects hair.
In order for the results to be as good as possible, moisturizing masks and balms should be left to work for as long as possible. If the hair is extremely dry, it is necessary to apply deep hydration. In this way, the nutrients penetrate deeper into the hair and have a stronger effect.       
How to Do Deep Hair Hydration
Deep hydration is a procedure that achieves maximum results, and is suitable for all hair types and conditions. It is applied once a month, and more often if necessary. After the treatment, the hair restores a healthier appearance, brilliance and elasticity. This procedure requires: a hydrating mask, a plastic bag or hair cap, a towel, a hair dryer and time.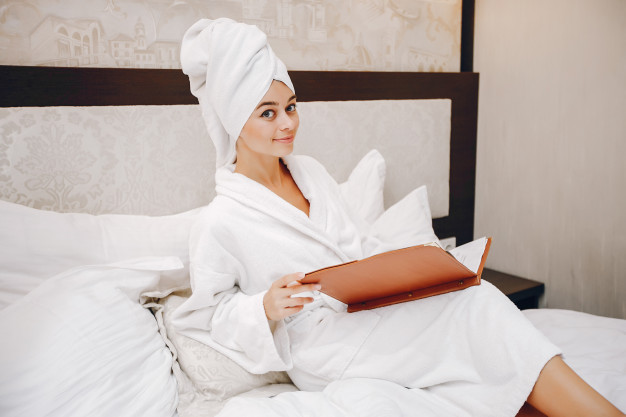 It is necessary, first of all, to wet the hair, in order to better absorb the nutrients.
Then, apply a hydrating mask in larger quantities, avoiding only the scalp.
After that, it is best to wrap your hair in a bun and put a plastic bag or hat over it.
Then, heat everything with a hair dryer and wrap it in a towel, so that the heat stays on your head as long as possible.
Then comes the more boring part of the job. It is necessary to keep the mask on your head for as long as possible, at least two or three hours.
The heating procedure should be repeated from time to time, and the hair should be wrapped in a towel again.
Finally, you may start washing the hair. It is necessary to thoroughly rinse the mask. It is best, after the treatment, to let the hair dry naturally.
The procedure takes a little longer, but gives fantastic results and can be performed at home, without the help of professional hairdressers. If you have normal and healthy hair, apply deep hydration at least once a month, in order to provide the necessary care to your hair. For more intensive results, with dehydrated hair, it is enough to perform this treatment once a week, or as soon as you notice that the hair is excessively thin and broken.
Hydration of Curly Hair
Curly hair belongs to the dry hair types and requires special maintenance. The structure of the hair is such that it makes it difficult for nutrients and oils to pass from the scalp to the ends of the hair. That is why wavy and curly hair needs regular styling, proper care and constant hydration.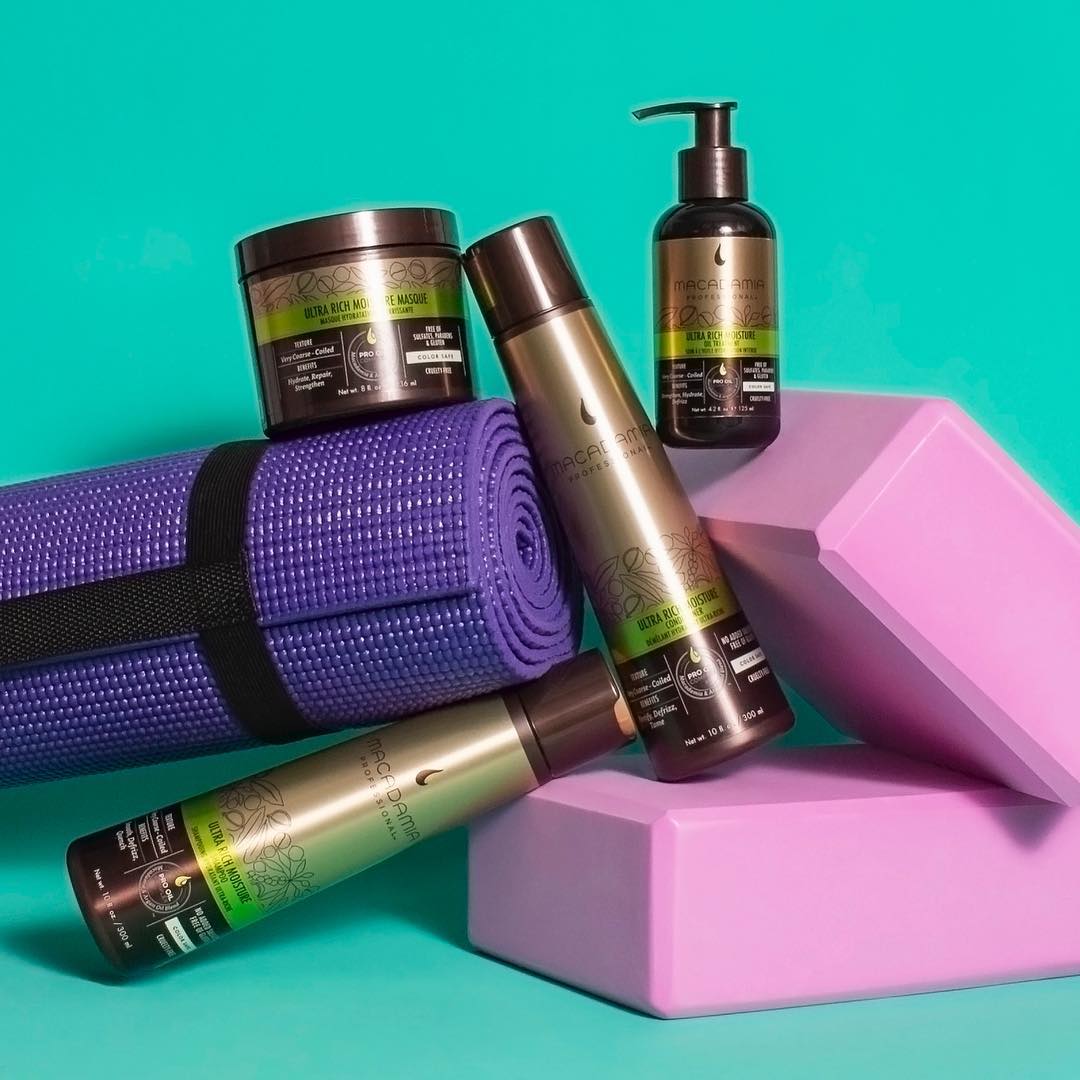 Frequent washing can lead to deformation of curls and the effect of tousled hair. For this type of hair, the most important thing is to choose the right shampoo. Shampoos that soothe curls and hydrate the hair do not contain sulfates, because they can further dry the hair and make curls coarse. Also, other care products should be tailored to the needs of this hair type. If you have curly hair, we recommend that you use the hydrating sulfate-free mask for curly hair MACADAMIA Ultra Rich Moisture, which contains macadamia and argan oils, which are rich in Omega 3, 5, 7 and 9 fatty acids.
Regardless of the type of hair, hydration is extremely important if you want it to be healthy and beautiful. Hair always needs additional hydration, despite the season. Preparations for this purpose will protect the hair from excessive moisture loss and allow them to retain the required amount of water.
Is your hair still dry? What are you waiting for – it`s time for hydration! Choose one of our products and proudly show off your lush and enchanting hair. Share your experiences with us in the comments, and you can leave the photos on social networks.