Ceramides – you have probably seen this term many times on declarations or advertisements of cosmetic products. If you have at least once wondered what its true meaning is and what role they play in skin care, you are in the right place. We reveal the answers to these and many other questions related to them.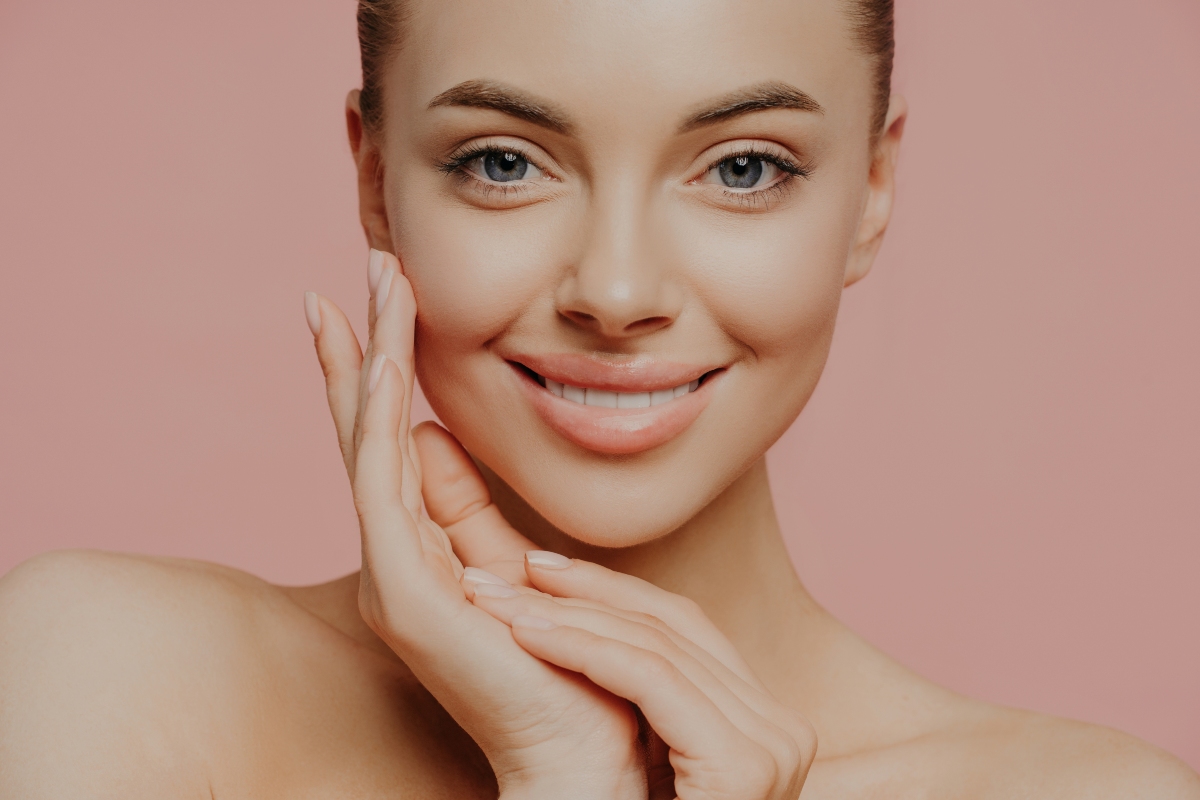 With age, our skin starts to age, loses volume and elasticity and "gets" fine lines and wrinkles. Some of us start to notice the first signs of skin ageing right away, and some only years later. It depends on the lifestyle, the amount of stress we are exposed to, and the way we take care of it. The reason for this is the action of various internal and external factors that determine the ageing process.
The internal factors of skin ageing are genetics and slower blood flow to the skin. It reduces the supply of oxygen and nutrients to the surface cells of the skin. Therefore, we cannot influence these factors.
External factors of skin ageing are excessive exposure to sunlight, poor nutrition, polluted air, smoking and, in general, lack of hydration and skin care. Unlike internal factors, we can influence external factors. Ceramides have a proven effect in preserving a youthful appearance and "fight" against skin ageing.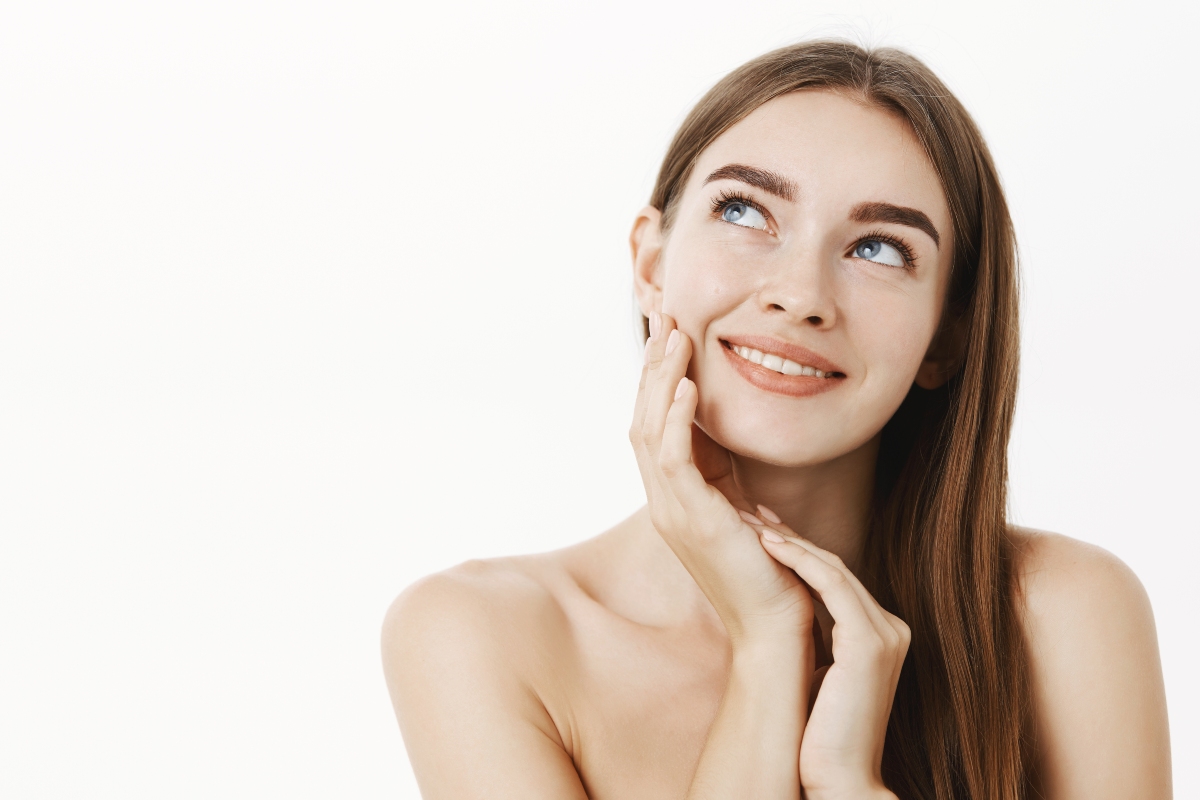 What Are Ceramides
Ceramides are lipids (a type of fat molecule) that, together with cholesterol and fatty acids, make up 50 per cent of the surface layer of the skin. They are "in charge of" preserving and strengthening the skin protective barrier. The skin is more hydrated, elastic and resistant to external influences. With the ageing process, the concentration of ceramides in the skin decreases, which results in various symptoms of a damaged skin barrier.
When we reach the age of 30, the percentage of ceramides in the skin decreases by almost 40 per cent. After the age of 40, their level goes down by as much as 60 per cent. In addition to skin ageing, their loss is also influenced by UV radiation, dry and cold air, and excessive use of "aggressive" detergents and soaps. With the loss of ceramides, the surface layer of the skin weakens, thins, becomes drier and "gets" wrinkles. When there are not enough ceramides, the skin is dry, tight, stinging, itchy, flaky and prone to irritations. The lack of ceramides is compensated by using moisturizing cosmetic products that have them in their composition, but also by proper nutrition.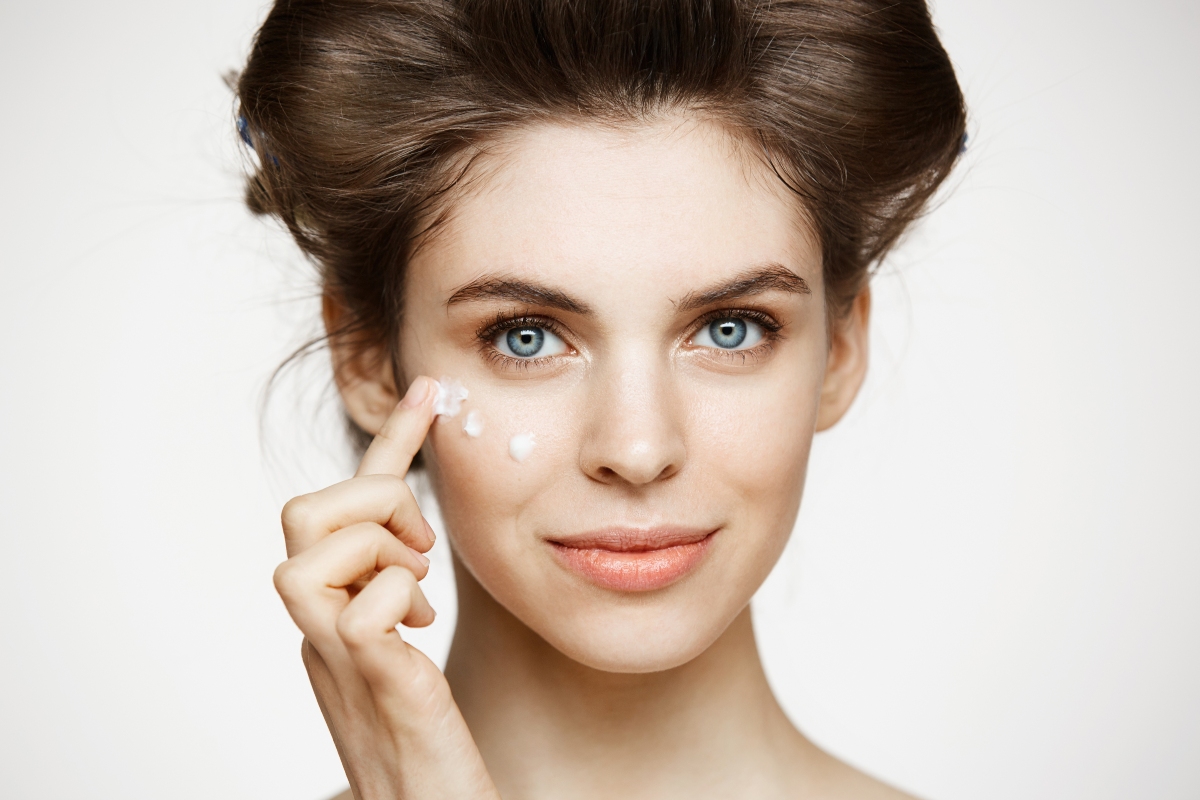 Why Do Ceramides Play an Essential Role in Skin Care
Ceramides play the role of skin cell "defenders" because they "hold them together", by filling the barriers between them, whilst protecting the skin from harmful external influences. In face care products, ceramides contribute to the restoration of the skin protective barrier and stimulate the synthesis of ceramides in it.
In addition, ceramides play a crucial role in care because they:
Maintain the skin natural moisture
Reduce the visibility of fine lines and wrinkles
Make the skin smooth and shiny
Protect the skin from impurities and bacteria
Soothe inflammatory processes on the skin
Are not comedogenic – they do not clog pores
Can be used in the care of all skin types
Help to preserve the skin barrier
Therefore, choosing quality products for face and body care is very important if you want to have hydrated and healthy skin. Products with ceramides will help you slow down skin ageing, "erase" the signs of fatigue and preserve its youthful appearance.
Which Products Can Contain Ceramides
Ceramides can be found in lip balms, hand and foot creams, serums, scrubs, masks, face and body cleansing and moisturizing lotions, but also in shampoos and hair care products. We have selected recommendations for face and body care products with ceramides.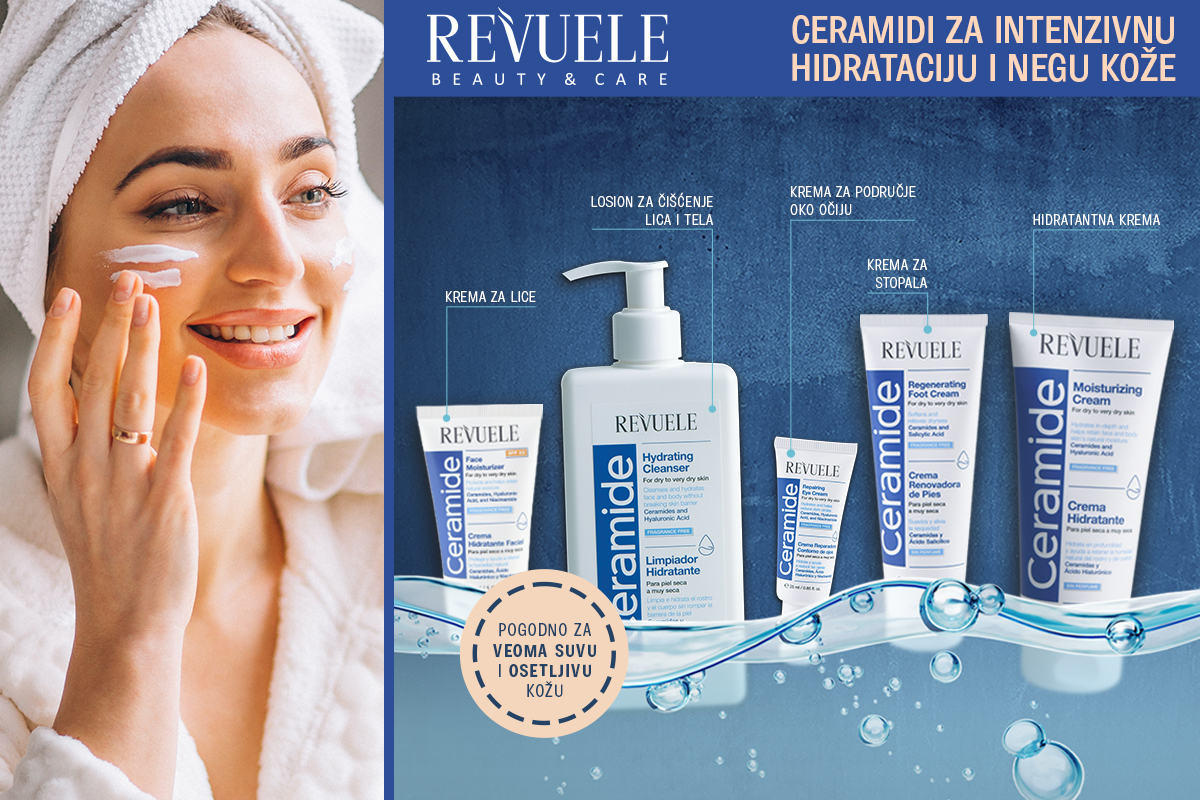 Revuele Line Products with Ceramides
Did you know that Revuele brand has the entire collection of products for face and body cleansing with ceramides?
This collection was created with the aim of providing maximum results in the daily care of dry skin. The products from this line are enriched with essential ceramides and have a unique formulation designed to strengthen, hydrate and soften the skin. In addition to ceramides, they contain hyaluronic acid and niacinamide, which contribute to maintaining the optimal level of hydration. They do not contain perfumes and allergens, so they are also suitable for sensitive skin.
Revuele Face Cream
From the Revuele line with ceramides, we highlight a Daily Face Moisturizer with a Protective Factor (SPF 25). Thanks to ceramides, hyaluronic acid and niacinamide, it deeply hydrates the skin, protects it from negative external influences and gives it a healthy and fresh appearance. It is suitable for all skin types, especially dry and sensitive face skin. Thanks to its light texture, it is easily spread and quickly absorbed, without leaving a sticky layer on the skin.
Revuele Foot Cream
Another product from this line that stands out compared to similar products on the market is the Revitalizing Foot Cream with a scrubbing effect. This cream restores the dry, rough and cracked skin of the feet, softens it and helps to remove thickening on it. Salicylic acid effectively removes dead cells from the skin, while ceramides and hyaluronic acid make the skin of the feet tender and soft.
Revuele Face and Body Moisturizing Lotion
If your skin needs deep hydration, we recommend Revuele Face and Body Moisturizing Lotion. In addition to ceramides, this lotion also contains hyaluronic acid, which perfectly hydrates, restores and preserves the skin protective barrier. It has a light, non-greasy texture that spreads easily and absorbs quickly, leaving the skin hydrated and soft to the touch.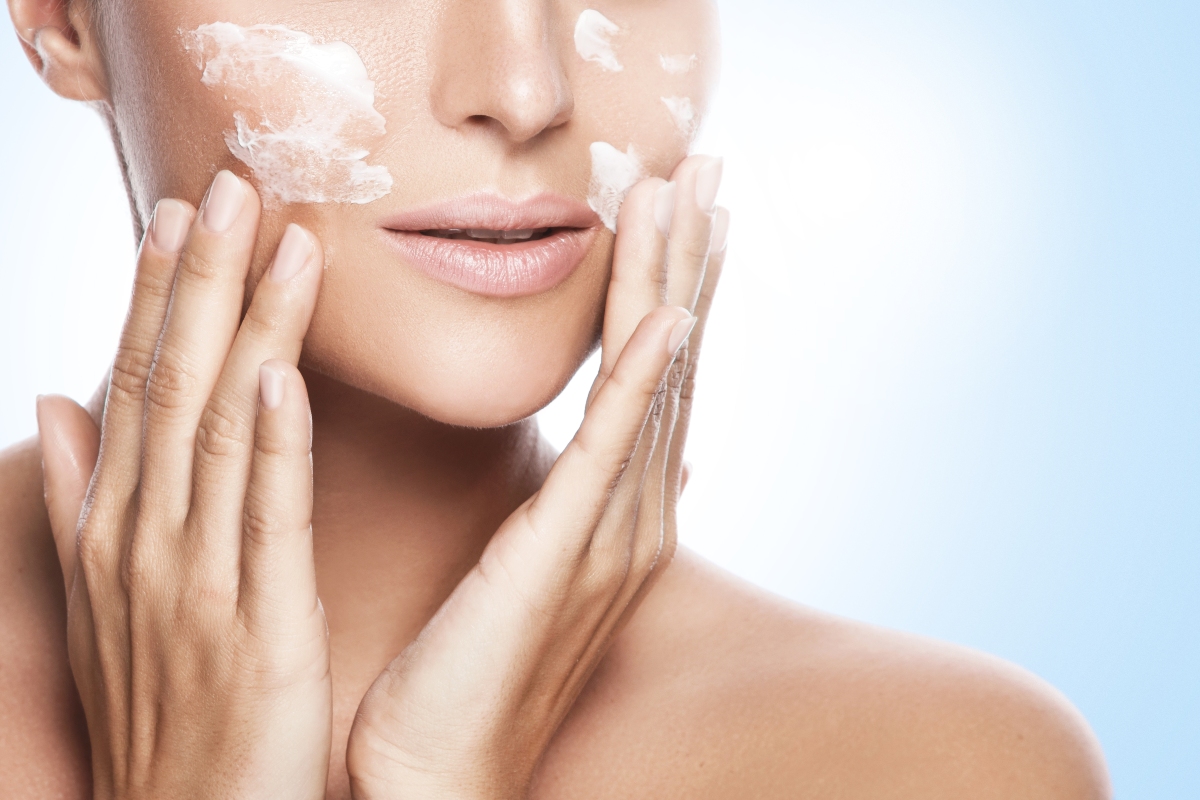 Face Cleansing Gels with Ceramides
When it comes to face cleansing, we suggest Revolution Skincare Gels. These gels contain ceramides, niacinamide, salicylic and hyaluronic acid, which have numerous benefits for our skin. Their light formula effectively cleans the pores, making the skin hydrated and shiny. Thanks to the hyaluronic acid in them, these gels do not dry out the skin. It helps retain the necessary moisture. Depending on your skin type, you can choose Revolution Skincare Face Cleansing Gel for Dry Skin or Revolution Skincare Face Cleansing Gel for Normal and Oily Skin.
Hair Care Shampoo and Mask with Ceramides
For the care of dry and dull hair, we recommend the Ronney Aloe Shampoo with Ceramides for Dry Hair and Ronney Aloe Nourishing Mask for Dry Hair with Ceramides. Both products contain ceramides derived from aloe which stimulates hair growth, preventing the appearance of greasy hair and dandruff. These products restore the lipid barrier, making the hair strong, elastic and shiny. With their regular use, the hair becomes hydrated, soft and shiny.
Do you already use products with ceramides? Write to us your experiences in the comments.