Before the start of the summer season, the demand for one very specific and a lot of people`s preferred product usually increases. Shimmer body mist is at the top of popularity among summer cosmetic products. How to get the most out of all its advantages and what are our favourites – we shall find out down below.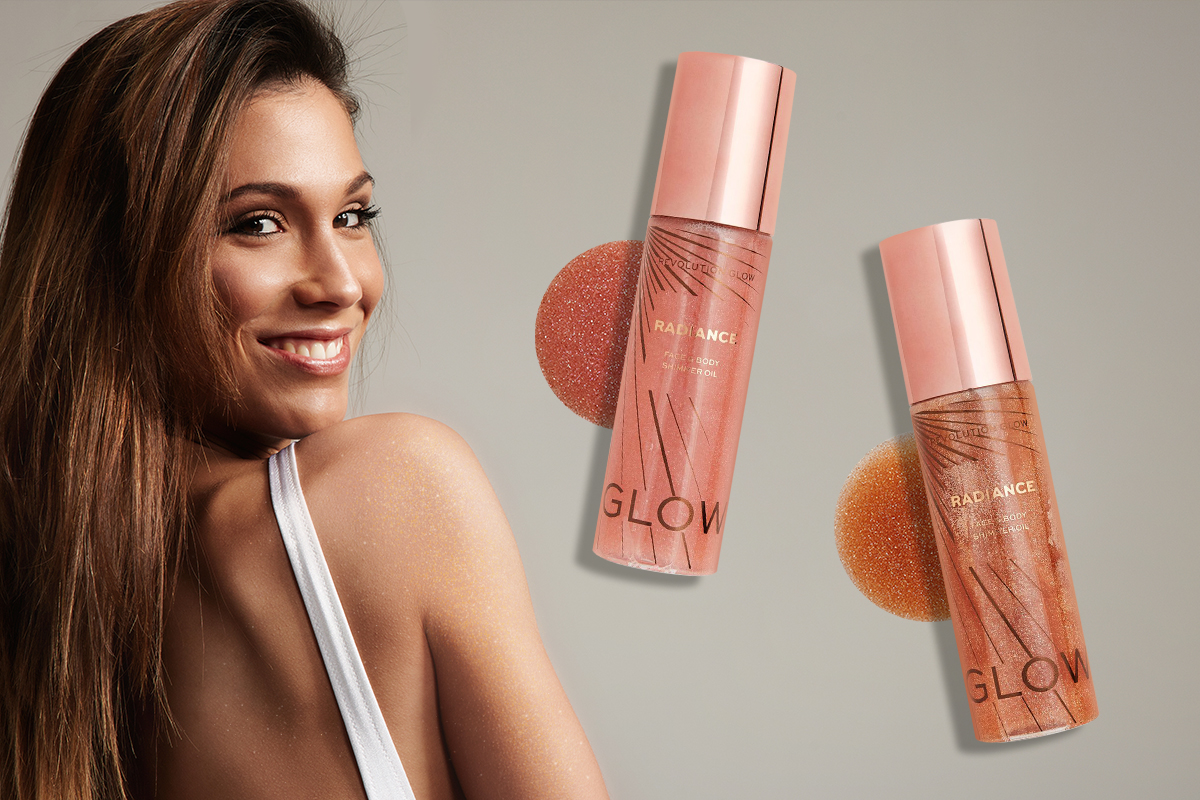 Shimmer body spray, lotion, milk or shimmer body oil – whatever you choose for hot summer days and evenings, you can't go wrong. All of them, more or less, create a similar shimmering effect on the skin. Many of these products are also available in fragrance versions. You can apply them in greater or lesser amounts to certain parts of the body.
Bearing in mind the fact that sprays are the most practical to apply, below we shall pay more attention to this type of sparkly product.
How to Use Shimmer Body Mist
Thanks to the spray packaging, these products are very easy to apply to the skin. However, it is important that you pay attention to a few details.
Due to the specific weight, the glitters do not concentrate and remain on the surface of the product. They are usually lowered to the bottom of the bottle. It is very important to shake the product well before use.
Always apply the product to dry skin. Best after showering, and after applying moisturizer, because the glitters will look nicer and stay longer on hydrated skin.
As with most spray products, it is advised to apply them from a distance of about 20 cm.
Even though these products are absorbed very quickly and do not leave a greasy mark, you can rub them further onto the skin if necessary. In this case, rinse your palms well.
What is specific about these beauty products is that they do not have the rule of "less is more". For those who like more glow, the good news is that you cannot overdo it with the amount. Depending on the desired intensity of shimmering, you can apply the preparation in a thinner or thicker layer. If you want a more glamorous effect, apply a glitter spray in a larger amount.
For a sensual and seductive look, apply a sparkling mist to the entire body. Pay special attention to the legs, arms, shoulders, neck and cleavage. If you want to further highlight certain parts of the body, apply a larger amount of glitters to those areas, e.g. to the cleavage and collarbones.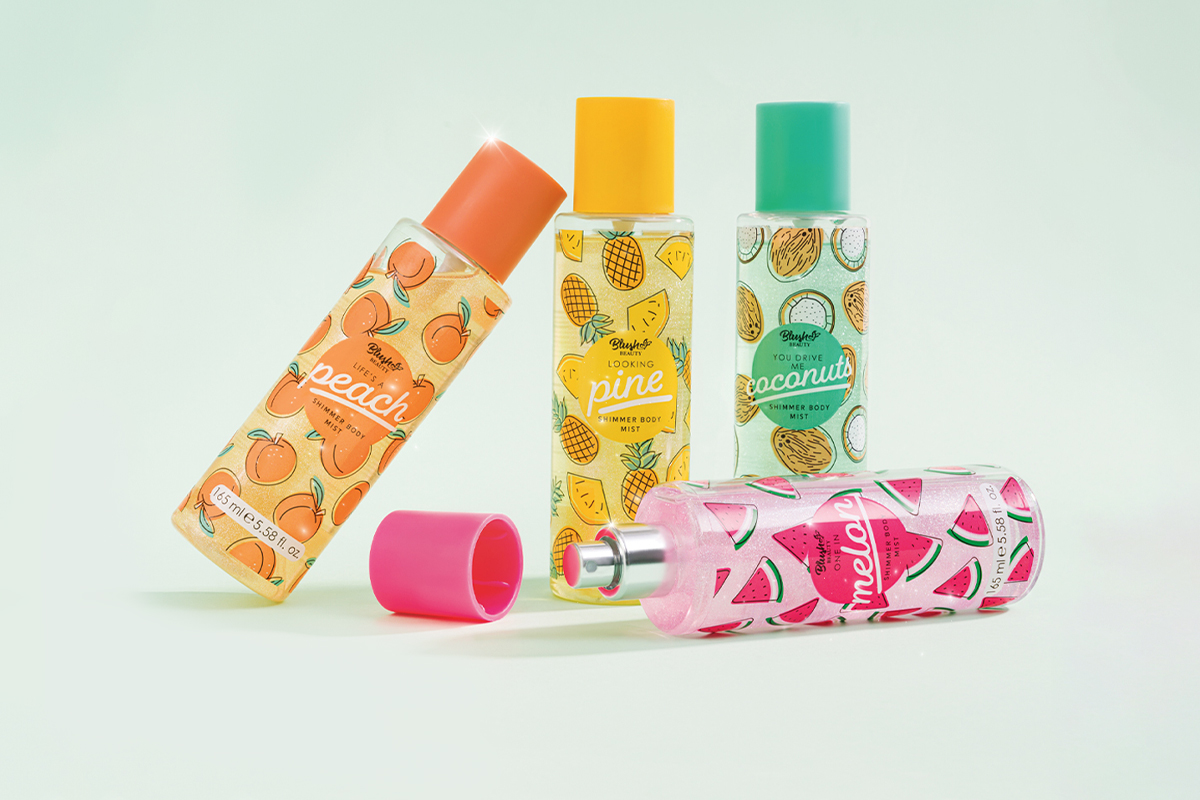 Why Is Shimmer Body Mist a Summer Must Have
It emphasizes all the beauty of the skin;
It gently smooths the skin and gives it a beautiful glow;
It has a moderately hydrating effect;
It highlights a tanned complexion;
It is quick and easy to apply;
It does not leave an oily and sticky layer on the skin (and clothes);
It often contains perfumes, which further refresh the skin, and the fragrance lasts for several hours.
Perfume Shimmer Body Mist
In addition to the beautiful shimmering effect on the skin, most of these products have an additional advantage – a refreshing scent. Therefore, you can often find them on the shelves with other perfumed body sprays. We've picked out a few of our favourites.
Note: Although many of these products contain intense fragrances, remember that shimmer body mist is not a substitute for deodorant or perfume. Do not apply them to the face, unless the label indicates it. Also, if you have some injuries or other skin changes (rashes, irritations, eczema…), avoid applying glitters to damaged areas.
BLUSH Life's a Peach


BLUSH Life`s a Peach Perfumed Shimmer Body Mist is extremely light and pleasant on the skin. The liquid formula is easy to apply and rub onto skin, without leaving greasy marks. It is absorbed quickly, leaving a discreet and very shimmering silvery glow on the skin that lingers for a long time. For a more intense glossy effect, you can apply the product in a few layers and use it multiple times throughout the day.

The formula is enriched with a pleasant, refreshing perfume and light summer fragrance notes, dominated by the scent of peach. Top fragrance notes (peach, banana and green leaves) awaken the senses and stimulate the summer atmosphere. For an extra dose of attraction, the middle notes (milk and violet) are responsible, which leave a slightly sweet smell. The lower notes of musk complete the entire composition and stimulate self-confidence.

Attractive packaging and effective, somewhat provocative name (Life's a Peach), are additional reasons why this mist could become your favourite. The only drawback we have found is that the product is only available in a 165 ml package, which is not very practical to carry in a summer bag. This is also a good side, because you can use the product in plentiful quantities throughout the summer.
BLUSH Looking Pine

If you like pineapple, as soon as you spray this mist, you will want to eat one slice of this refreshing tropical fruit. It's the first impression left by Perfumed Shimmer Pine Body Mist. This is a real fresh, fruity fragrance that invites you to cocktails and summer parties. In the top notes you can feel the citrus freshness of the orange, which is accompanied by the middle fragrance notes of pineapple, apple and peach. This spray is spiced with vanilla fragrances in the bottom notes, which gives a special appeal and flutter to the entire fragrance composition.

It contains very tiny silver shimmers that reflect perfectly on the skin under the sun's rays. Glitters remain on the skin for a long time, giving the body a discreet summer glow.

For an extra note of fruity freshness and a more intense glow of the skin, you can apply this spray several times during the day.

Furthermore, the main disadvantage, but also the advantage of this product is the size of the package. Although it is not suitable for carrying in a purse, we are sure that you will love to use it every day, so this amount will be enough for the entire summer season.
Do you also like the effect of shimmering skin? Tell us what your favourite shimmer body mists are when and how you like to "wear" them.