Broadly speaking, depilation involves the treatment of removing unwanted hair from the body and face, which has been done through various methods for centuries. Although "going for depilation" is mostly reserved for visiting beauty salons, this treatment can also be done at home. 
Depilation is one of the obligatory treatments for the care and beautification of many women, but increasingly also men. Read how to easily solve the problem of unwanted hair on your own, at home.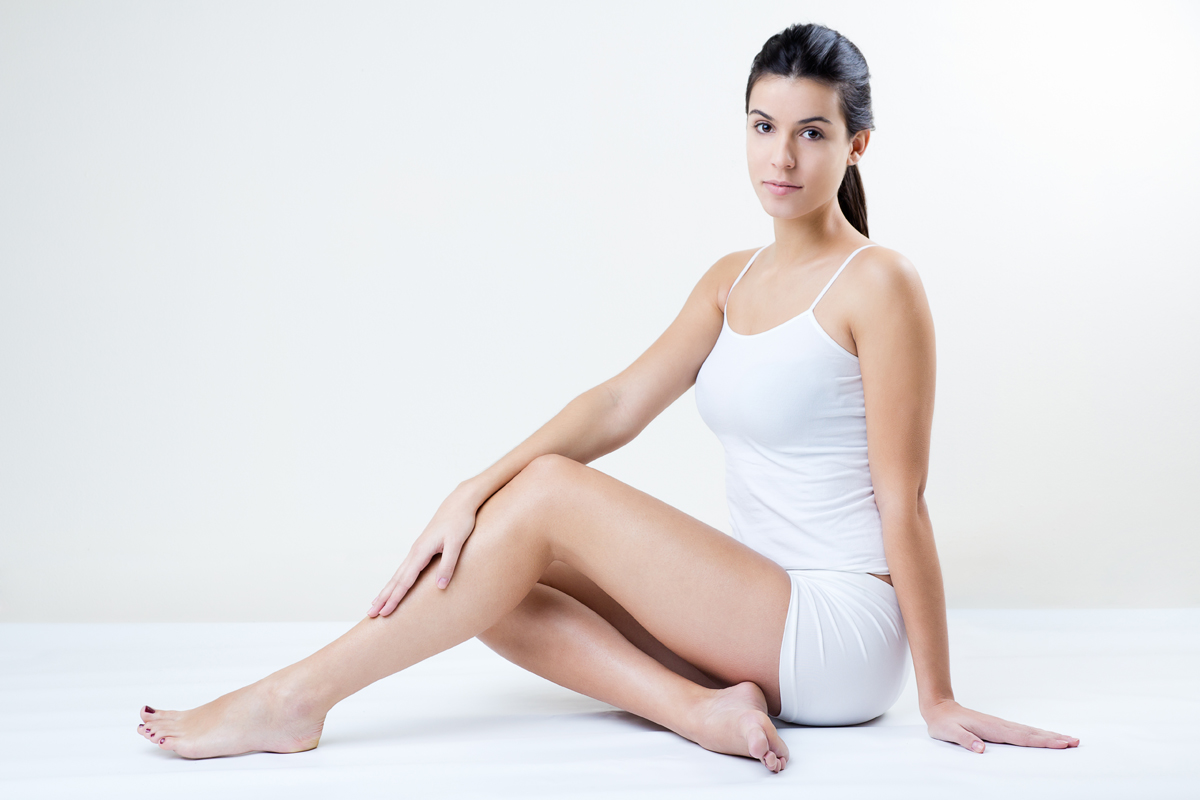 Types of depilation
There are different methods for removing unwanted hair. Some of them are a matter of the current cosmetic trend, but there are also those that are considered classic today. These are, first of all, depilation with sugar paste, which has been used since ancient times and a newer method – wax depilation. 
In addition to the classic depilation techniques, the most popular methods include:
razor depilation;

depilation with an electric appliance (depilator); 

laser hair removal (epilation); 

depilation creams;

technique of plucking hair with a thread.
Classic hair removal has numerous advantages over other methods of removing unwanted hair. One of them is that the hair is pulled out from the roots, so the effect of depilation lasts from four to six weeks. With regular application of this type of depilation:
hairs become thinner, sparser and grow more slowly;

the risk of ingrown hair is reduced and

a skin peel effect is achieved, and the result is smooth and delicate skin.
Today we have the opportunity to choose not only between different types of depilation, but also the products used for each of them. That way we can easily find what best suits our needs. 
Sugar paste – Cleopatra also knew why
Sugar paste waxing is one of the oldest and most natural ways to remove hair. Legend has it that the famous Egyptian queen Cleopatra also used this method. 
The main advantage of sugar paste depilation is that it is easily removed from the skin, and the treatment itself is not very painful. Sugar paste for depilation contains natural ingredients, which nourish the skin and accelerate the peeling effect. Thanks to its non-aggressive ingredients, it can be used on all parts of the body and on very sensitive skin. The sugar paste treatment not only removes hair, but also dead skin cells, and the treated surface remains hydrated, soft and smooth to the touch. Depilation with sugar paste gives good results when removing extremely short hairs, which is an additional advantage of this method.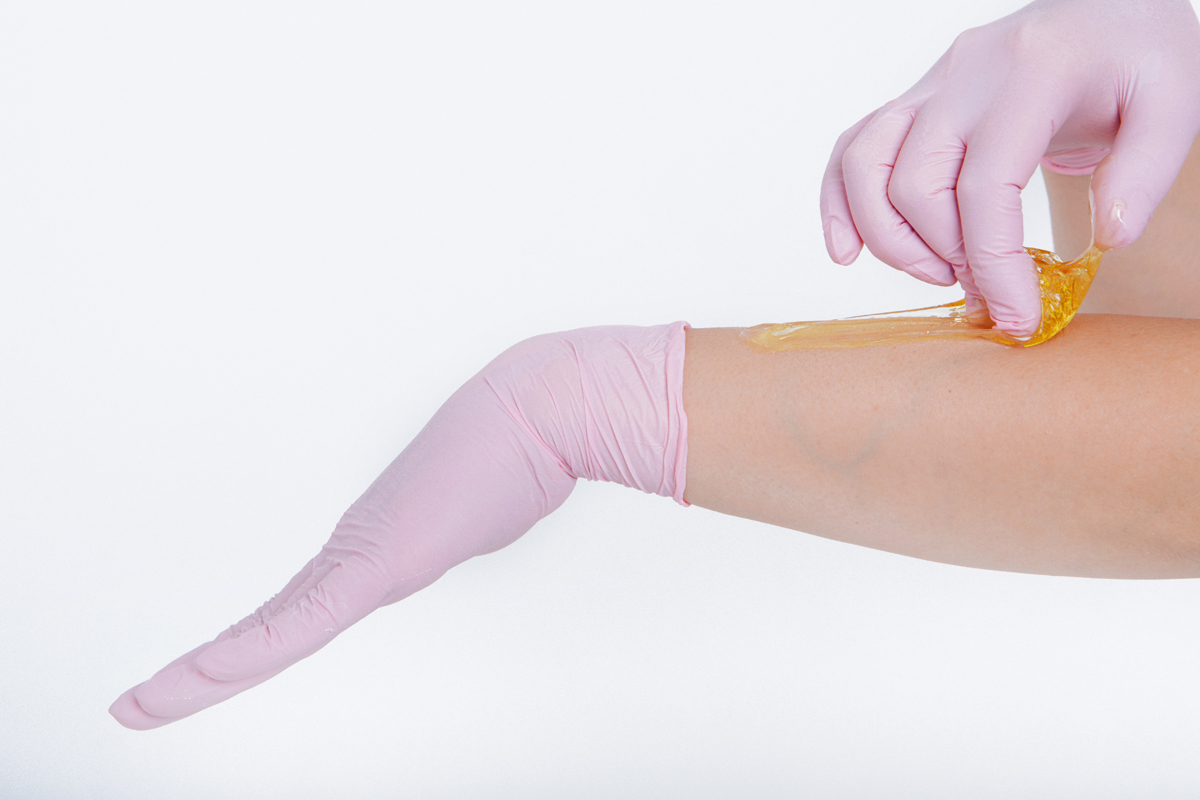 For proper application, it is necessary to slightly heat the paste in the microwave oven. In the warm, summer months, with some products, this step can be skipped. Then it is necessary to take a small amount of paste from the bowl and shape it with your fingers until it becomes elastic and stretchy. It is applied on clean and dry skin, opposite to the direction of hair growth. Then it is necessary to lightly press the paste on the skin and remove it with a quick, energetic movement, in the direction of hair growth.
Waxing
Wax began to be used much later than sugar paste. Due to its efficiency, it quickly gained enormous popularity. Today, it is considered one of the most successful methods of hair removal and is most often used in beauty salons. 
There are two types of waxing, and the main difference is whether hot or cold wax is used. Both contain active ingredients, which facilitate the process of removing unwanted hair and nourish the skin. They can be used on all parts of the body and to remove all types of hair. The beautician's recommendation is to always choose the product that suits your needs. 
Unlike depilation with sugar paste, for the correct application of this treatment, you will need wax heaters, which are used to heat the wax.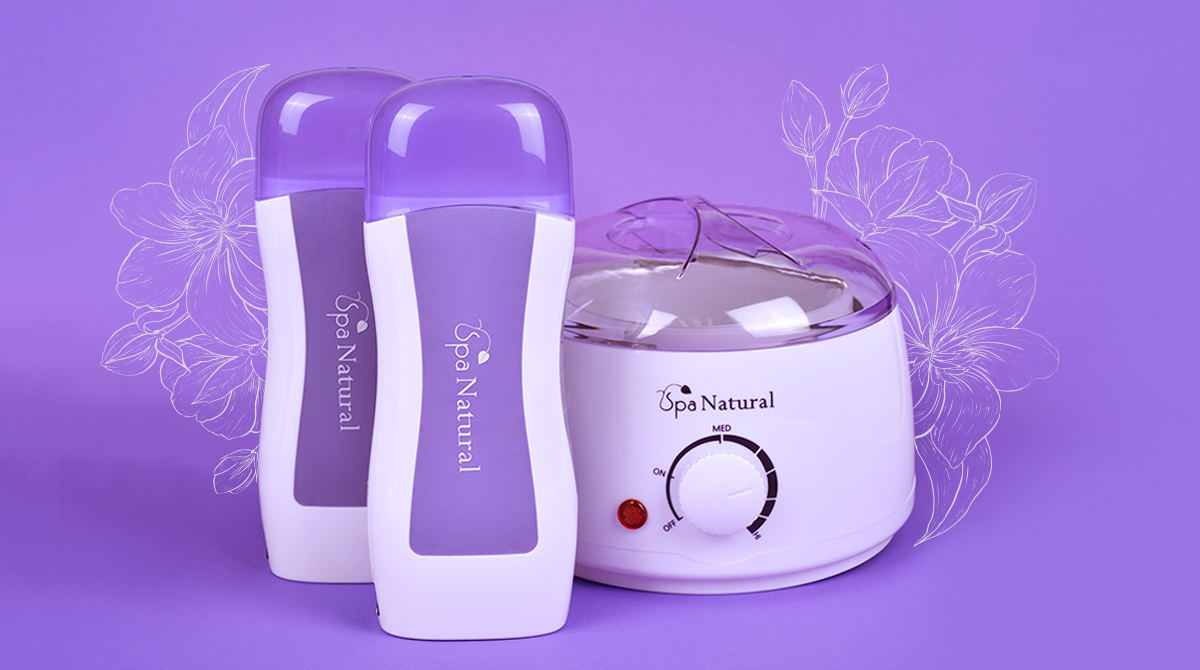 Hot wax depilation
As the name suggests, wax is used for such depilation, which is preheated and melted in a suitable device. Hot waxes are heated in the so-called wax heaters created for that purpose. If you carry out this treatment yourself, it is very important to know that the wax must not be overheated, so as not to get burns on the skin. 
Grab the melted (hot) wax with a spatula from the bowl in which it was heated and apply a thin layer on dry skin. It is important to do this in the direction of hair growth. Then it is necessary to wait a few seconds for the wax to cool and harden slightly on the skin. Then, at one end, grab the wax with your hand and with a sudden stroke pull in the opposite direction from the direction of hair growth.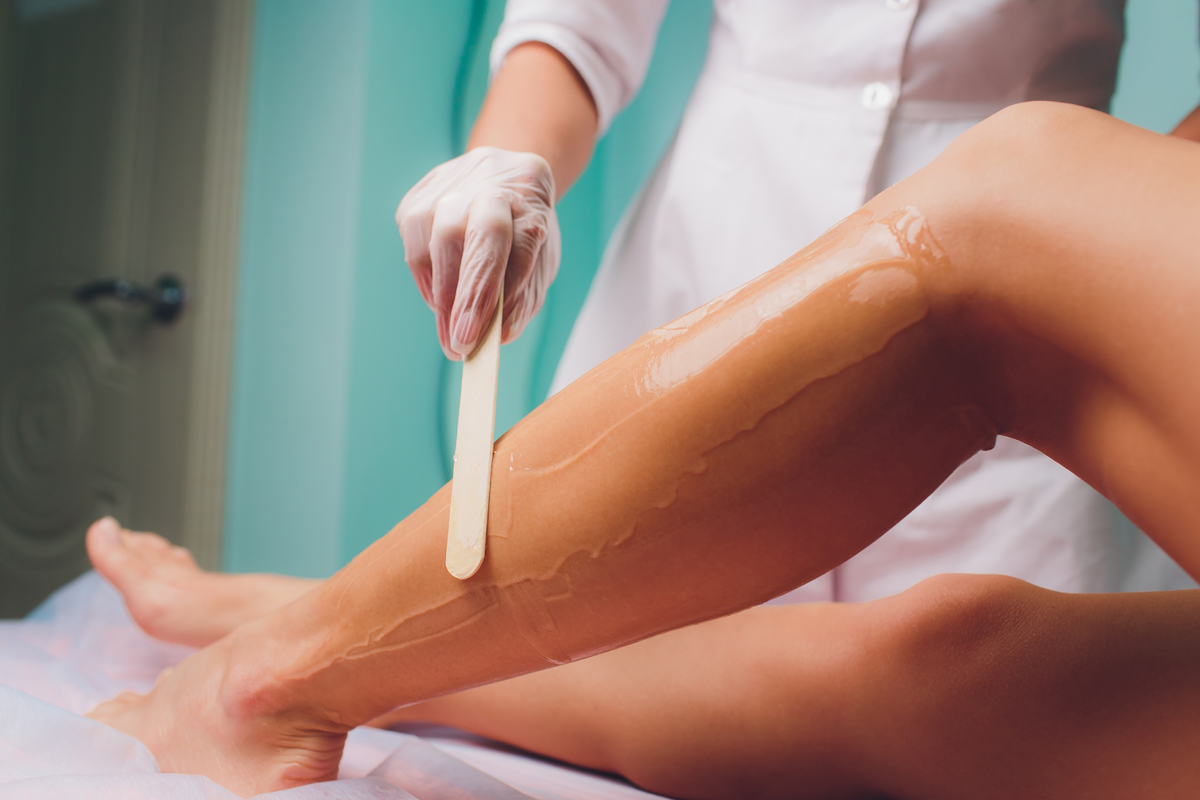 If you did the job well, the hairs that you pulled out will remain on the wax. As a result of hygienic measures, it is recommended to throw away the used wax immediately, and not to re-melt it and use it several times.
Liposoluble wax depilation
With this type of depilation, it is almost impossible for burns to appear on the skin. Liposoluble waxes are, as their name suggests, colder and more pleasant on the skin. Their working temperature is close to a person's body temperature, which is why they are also recommended for independent home use. However, they also need to be heated first so that they can be applied evenly to the skin.
The procedure of this method of depilation is very simple and no previous knowledge is required for proper work. In addition to wax and appliances for its heating, it is necessary to prepare depilation strips. Liposoluble wax is also applied to dry and clean skin in the direction of hair growth. Our recommendation is to use for the first at-home depilation the Spa Natural roller cartridge wax with aloe vera, which is easy to apply thanks to the roller on the top of the package. This wax has hypoallergenic properties and a soothing effect on the skin. It is flexible, does not crack or tear during treatment, which is why it is suitable for beginners and professionals. 
First, heat the wax cartridge in the depilator, and then apply it in a thin layer on the desired skin surface. Then, on the applied layer of wax, place a depilation strip and lightly press it to stick. Then, with a quick and sudden movement of the hand, in the opposite direction from the direction of hair growth, remove the strip. If necessary, repeat the procedure once more, and remove the remaining wax off the skin with oil.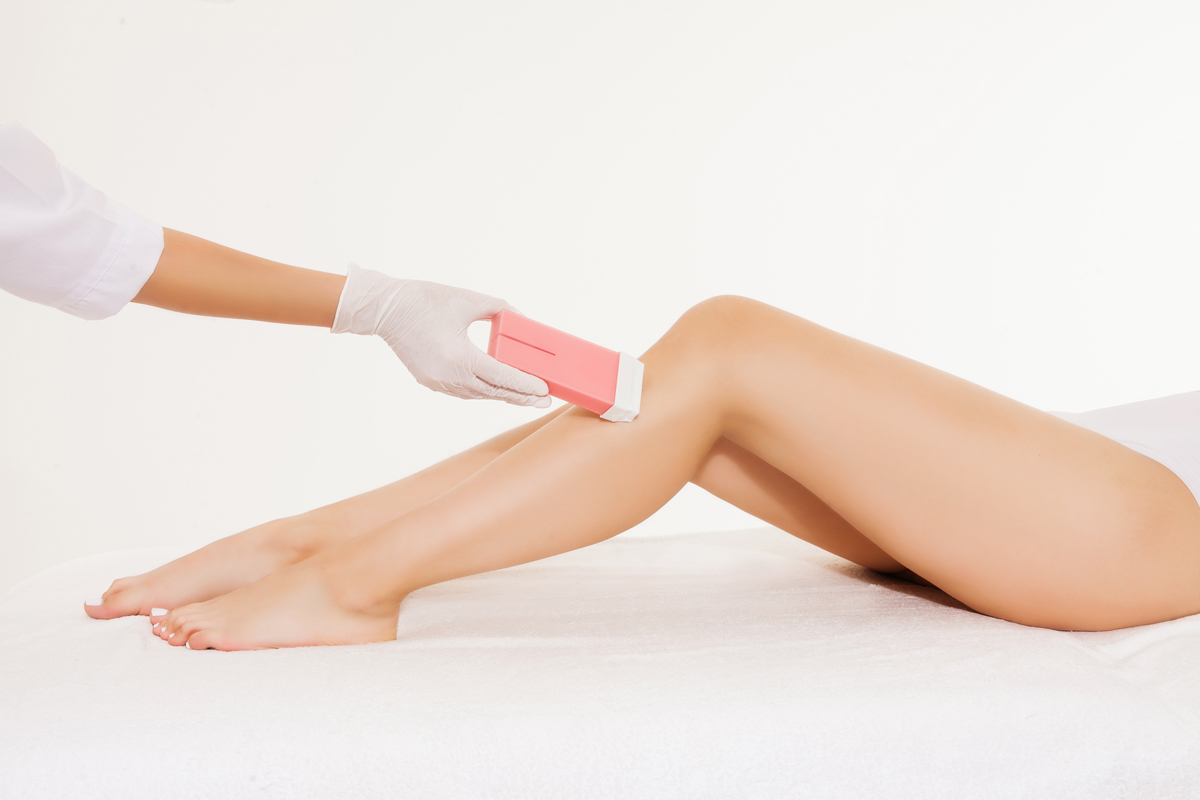 Additional tips
No matter what type of depilation you decide on, additional advice is to apply a moisturizing cream or gel to soothe the skin after the treatment. In this way, you will alleviate the appearance of redness and provide the skin with the necessary care. 
For a more painless procedure when removing wax or paste, beauticians advise that you first gently tighten the skin on the opposite side with one hand. With the other hand, remove the wax or paste with a short and quick motion. Be careful not to raise your arm too high, that is, to move as close as possible to the part of the body that is being waxed.
When choosing the type of depilation, take into account the efficiency, the time required for the entire procedure and, of course, the end result. Take care of your own requirements and needs. Try all three described methods and find out which depilation suits your skin best.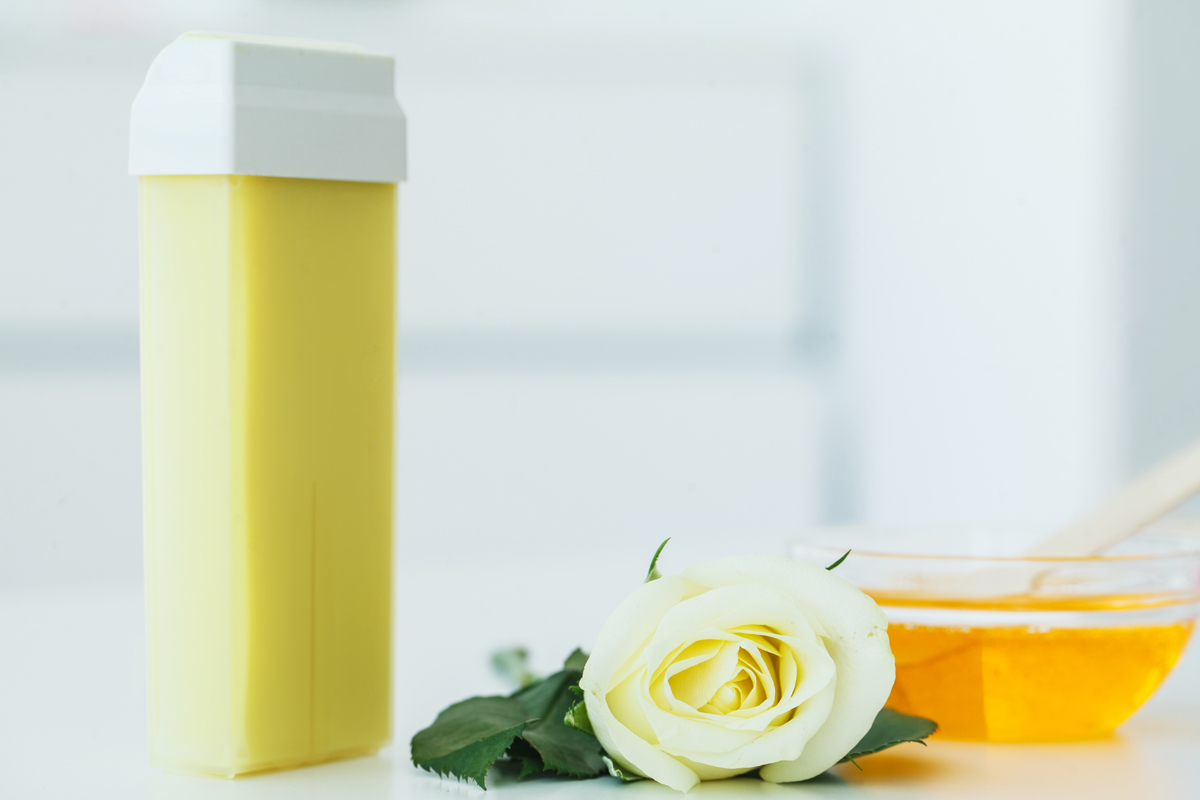 Professionals advise you not to use classic razors as a substitute for depilation treatment, because that will make your job more difficult later.
If the described methods seem too complicated, experts recommend simpler ways to remove unwanted hair, such as waxing strips. Also, depilatory creams are a better solution than razors, and they are very easy to use.
However, experts say that, in addition to laser treatment, the best and longest results are achieved by applying classic waxing methods. Waxing or sugar paste is an effective way to remove unwanted hair. With a little effort and practice, it can be easily applied at home. Try it yourself, and let us know your experiences.