When it comes to proper facial skincare, an anti-wrinkle eye cream is an essential topic. This product is not a new concept in the cosmetic industry, but its popularity is increasing day by day. Below, we shall discuss how effective anti-wrinkle eye creams are, when and how to use them correctly.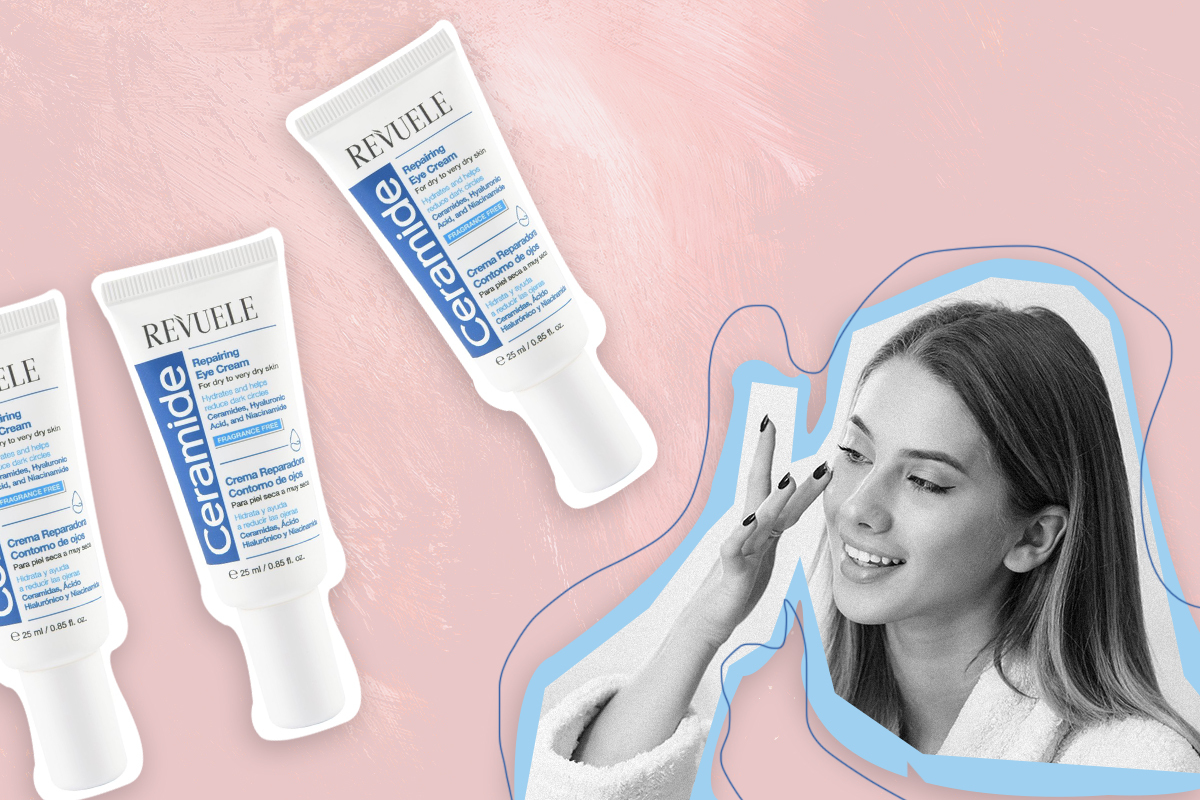 To begin with, let us remind ourselves what anti-wrinkle eye creams are. These products are designed exclusively for skincare around the eyes. Anti-wrinkle eye cream should be an essential cosmetic product if you want to avoid swollen under-eye bags, hide tiredness, reduce visibility, and delay the appearance of fine lines and wrinkles around the eyes.
As a rule, skincare products around the eyes are enriched with moisturizing and nourishing ingredients. These are usually hyaluronic acid, collagen, vitamin C, retinol, niacinamide, ceramides and so on. They also contain various plant oils, rich in omega fatty acids, which are very valuable. The most popular ones are coconut, argan, macadamia, olive, jojoba, and almond oil.
How Does Anti-wrinkle Eye Cream Differ from Regular Face Cream
Although some may argue it is just a marketing trick that brings greater profits to cosmetic and pharmaceutical companies, the facts speak differently. Many face creams are intended solely for hydration and facial skincare, not for the sensitive skin around the eyes. Their labels indicate that they should not be applied to this area, and for good reason. The skin around the eyes is more delicate and sensitive than the skin on other parts of the face. Therefore, it requires special care and the use of cosmetic products with milder formulations.
The outer layer of skin (epidermis) around the eyes is significantly thinner than other parts of the face. Due to the specific arrangement of sebaceous glands, the skin in this area produces less sebum and is therefore usually drier compared to other parts. That is why it needs more intense hydration.
We mostly "speak" with our eyes through facial expressions. Frequent muscle movements are an additional reason why wrinkles appear earlier in this area. It is similar to the so-called smile lines and those that appear on the forehead. Moreover, in the area around the eyes, capillaries are located closer to the surface of the skin. Due to this fact, swollen and blue under-eye circles appear in some situations.
With all this in mind, it is clear that face creams and cosmetics for the "around-the-eye" area are not the same. Anti-wrinkle eye creams contain different concentrations of active ingredients. They are gentler on the skin and don´t cause irritations. They are usually packed in smaller boxes, jars and tubes than those in which classic face creams are available.
In addition to eye creams, lately there are more and more serums for this purpose on the market. They have similar functions and results, and are applied in the same way.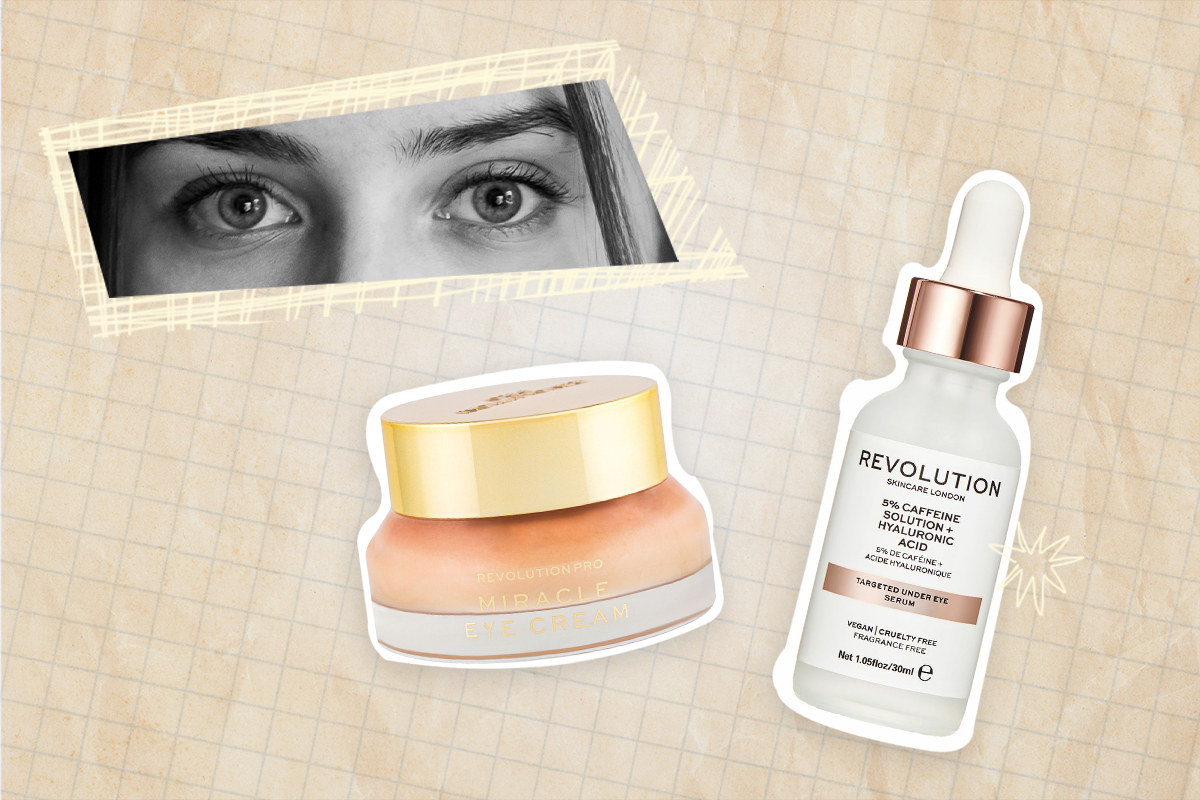 The Best Anti-wrinkle Eye Creams
The best anti-wrinkle eye cream is the one that suits your needs and skin type. Apart from the usual functions that are primarily related to hydrating and improving skin elasticity, each anti-wrinkle eye cream has additional effects that depend on the formula and composition.
For example, creams with caffeine reduce the visibility of dark circles and even out the skin tone. Vitamin C in anti-wrinkle creams helps the skin stay radiant by reducing and brightening hyperpigmentation. Anti-wrinkle eye cream with retinol provides optimal hydration levels to the skin, making it more elastic, and reducing the visibility of fine lines and dark circles around the eyes.
Here are some of our favourites: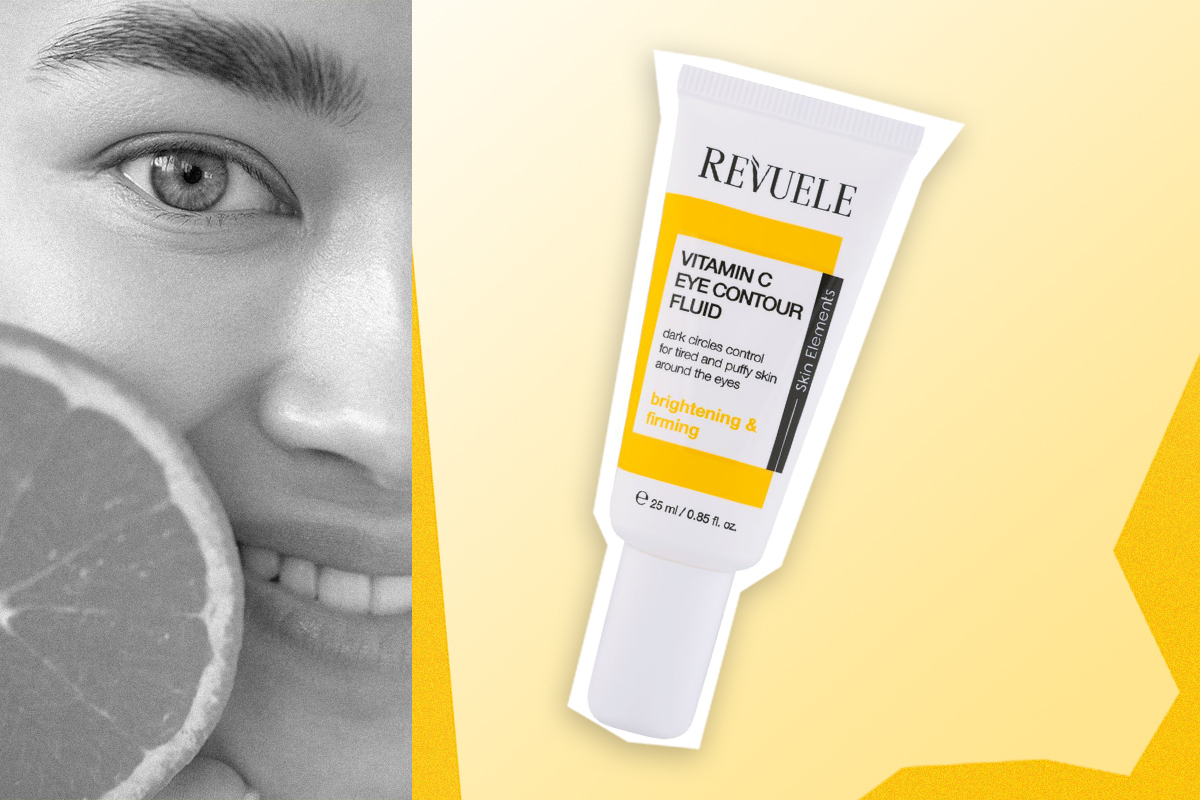 How to Use an Anti-wrinkle Eye Cream
Anti-wrinkle creams can be used in the morning and evening, although they are more commonly applied in evening skincare routines. To fully benefit from these products, it is important to use them correctly.
Whether you are applying anti-wrinkle eye cream in the morning or evening, start by removing all traces of makeup (including waterproof mascara) and thoroughly cleansing the skin around your eyes. Remember, only clean skin can absorb and make the most of all the nourishing ingredients in creams and serums.
When removing makeup from your brows, lids, and lashes, choose gentler products with mild formulas. A good option for removing waterproof products is an oil-based makeup remover or a dual-phase cleanser, such as the BIELENDA Dual-Phase Makeup Remover with Avocado Oil.
When applying anti-wrinkle eye cream, avoid rough movements and rubbing the skin. It is best to apply the eye cream with light tapping movements. Start from the nose root (under the inner corner of the eye) to the temple, making a circle around the eye (under the brow). Use only your fingertips to apply the cream. Experienced beauticians even advise using only the ring finger to apply it, as it is the least developed by nature and does not exert strong pressure.
For additional relaxation and to enhance the effectiveness of the cosmetic product, massage the anti-wrinkle cream with a small facial roller, making semi-circular movements under the eye. Our recommendation is to try the BLUSH White Jade Roller, which can be chilled in the refrigerator beforehand, if desired.
It is crucial not to apply the eye cream too close to the eye line (directly under the lower lashes) to avoid it getting into your eyes and causing irritation. Avoid using the anti-wrinkle cream on the upper eyelid, too.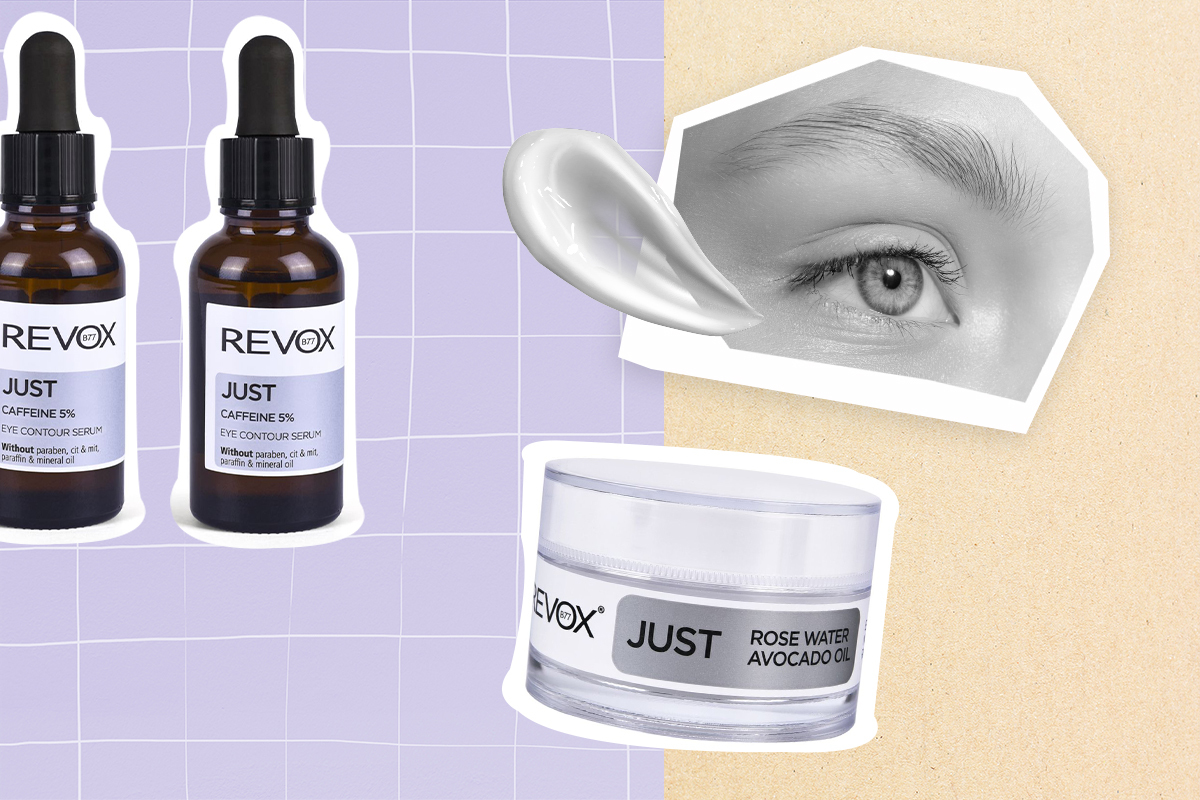 Do not put too much product. Apply the cream in a very thin layer and wait for it to be absorbed. Only then you can use other cosmetic and/or makeup products.
Who Are Anti-Aging Creams for
In the end, we need to answer the additional question from the title. Anti-aging creams are for anyone who wants to have healthy, glowing, elastic skin and a fresh appearance. They reduce the visibility of swollen, dark circles, as well as fine lines and wrinkles. They hydrate the skin around the eyes, giving it firmness and a velvety look. The sooner you start using anti-aging creams in your daily routines, the sooner you will see their benefits.
However, it is not necessary to use them if you are under 25 years old. At this age, the skin is still elastic and plumper, without visible lines and wrinkles. This certainly does not mean that you cannot use them in your 20s, only that their use will not result in significantly visible effects. If you want to delay the appearance of the first wrinkles, the right time to introduce anti-aging creams into your skincare routine is after the age of 25.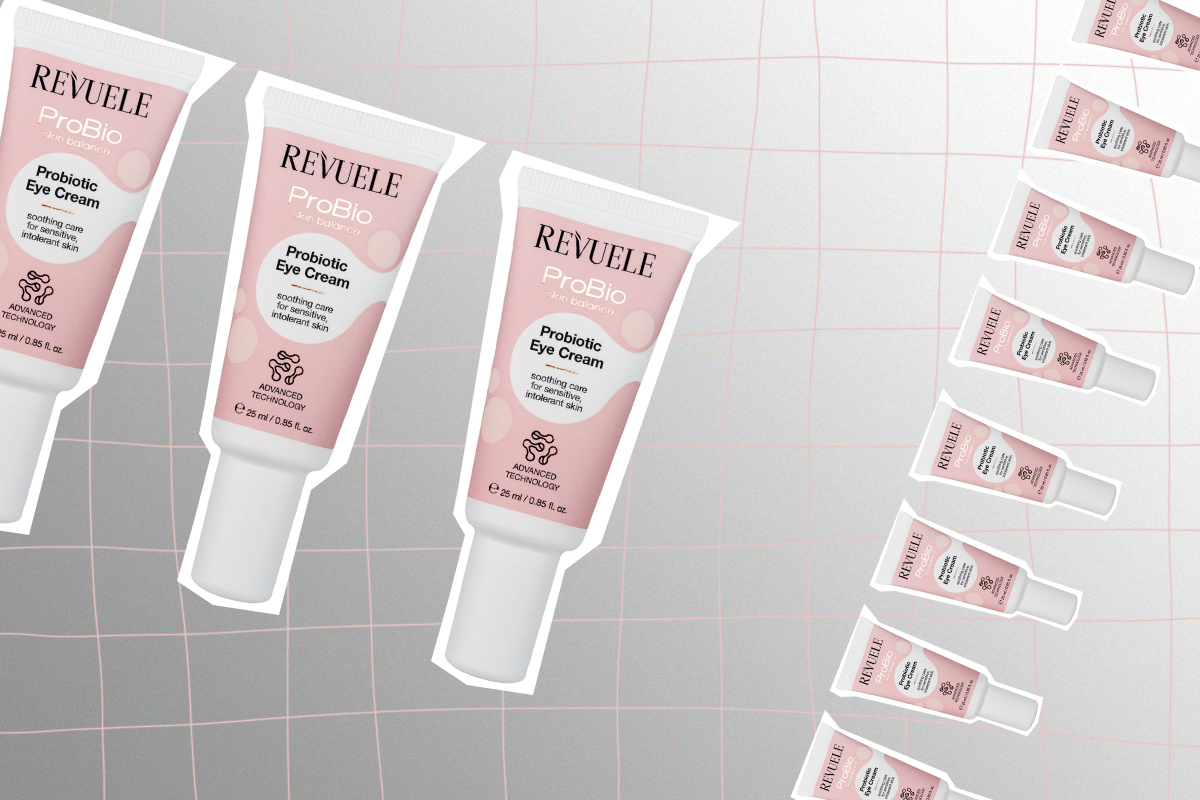 Do you and how often do you use skincare cosmetics around the eyes? Do you have a favourite anti-wrinkle eye cream? Write us about your experiences.